TV
WGBH to debut 'Point Taken,' a new late-night debate TV show taped in Boston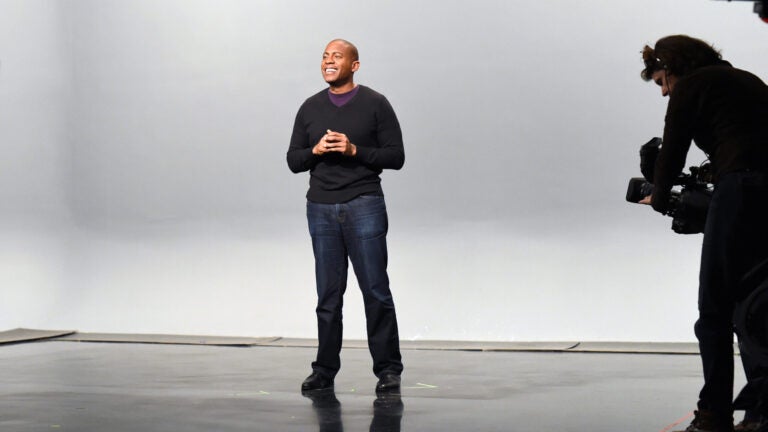 Suffering from withdrawals (or headaches) from the recent presidential debates? WGBH may soon have the remedy for both of those ailments — live and in-person for Boston-area residents.
The public TV station announced Thursday it will debut Point Taken, a half-hour debate program airing Tuesdays at 11 p.m. and focusing on a different, single topic each week. The first of 10 currently slated Point Taken episodes will premiere April 5 on WGBH-2.
The late-night debate show will look to supplement the country's appetite for debate, while also championing a more civil tone.
"Enough shouting,'' says Point Taken's website. "Let's use our inside voices.''
According to a WGBH spokesperson, shows will taped be in front of a live studio audience evenings ahead of the show at the WGBH studios in Brighton and will be open to the public to attend.
Carlos Watson — a former MSNBC anchor and reporter who left cable news to co-found OZY Media — will moderate a panel of journalists, artists, academics, and experts, as they debate a particular issue each week.
"From this year's surprising presidential campaign to the Oscars controversy to evolving church and state boundaries, there could not be a better time to create a wide-open arena for curious people to come together and debate the critical issues facing this country,'' Watson said in a statement.
Topics will be announced on the Thursdays the week before each new show, but the show's website provides a sampling of potential issues in the near future: "Is College Worth the Price Tag?'' "Is Technology Making Us Stupid?'' and "Does the U.S. Still Rule the World?''
Point Taken will also emphasize audience participation through pre-show polling and voting online and in-studio. According to WGBH's announcement, the Marist Institute of Public Opinion will conduct a national survey before each week's episode to "frame and inform'' the conversation.
"Americans trust public media to explore issues that matter,'' Denise DiIanni, series creator and senior executive-in-charge for WGBH, said in a statement. "By tapping into social media we will involve citizens across the country in these important conversations.''