TV
This psychological crime drama set in Boston focuses on one very twisted family
'American Gothic' premieres this summer.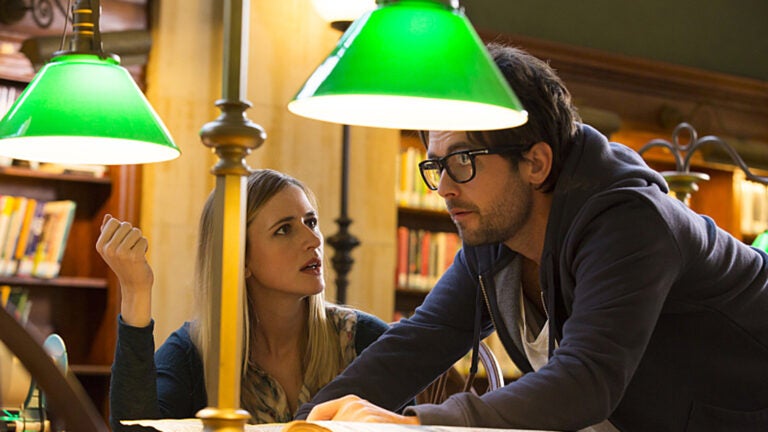 Summer has commenced, which only means you're looking high and low for your next juicy bit of entertainment to indulge in. Good news for you: CBS could serve up just that on a silver platter in the form of a 13-part miniseries about family, murder, legacies, secrets, and more murder.
American Gothic is a Boston show that's less Whitey Bulger/organized crime outta Southie, more psychological thriller (with a dash of Kennedy-esque political intrigue).
The Hawthornes, a very rich, very prominent, very connected Boston family, begin to feel pressured both internally and externally when they realize that someone in their family could be linked to a notorious serial killer. The Hawthornes seem to have a history of familial dishonesty, and the possible connection to the murders provide a jumping off point for other skeletons to become unburied.
"We think of the show as a compelling summer novel broken into 13 chapters," executive producer Corinne Brinkerhoff said in a featurette (above). "Each chapter is part family drama, psychological thriller, [and a] political story."
Madeline Hawthorne, played by Virginia Madsen, is the scheming matriarch of the Hawthorne clan who rules with an iron fist.
Her kids are Alison (Juliet Rylance), a rising politician running to become Boston's first female mayor; Garrett (Antony Starr), who returns to town after isolating himself in the woods of Maine for 14 years; Tessa (Megan Ketch), the glue of the Hawthorne family; and Cam (Justin Chatwin), a recovering addict.
Below, see the trailer for American Gothic, which premieres on CBS on June 22 at 10 p.m.
https://www.facebook.com/AmericanGothicCBS/videos/1570872209871930/