TV
With Jimmy Fallon hosting, Saturday Night Live revived a classic sketch mocking Boston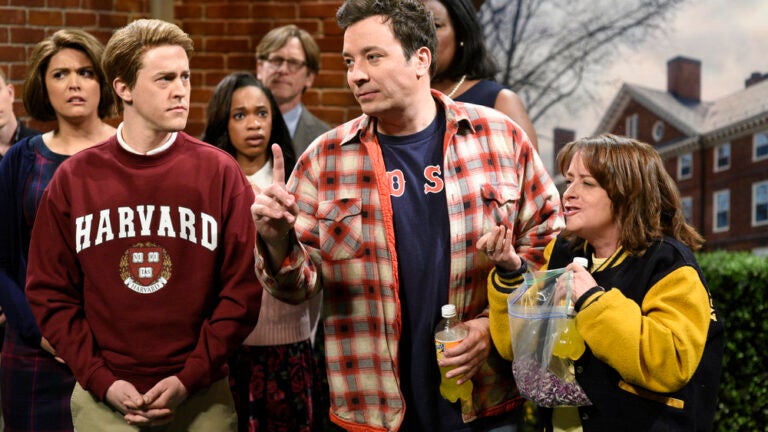 The "Boston Teens" are all grown up — in one sense, at least.
With former Saturday Night Live cast member hosting last night, the show brought back a well-known recurring sketch starring the comedian and fellow SNL alum (and Lexington native) Rachel Dratch.
The original premise of "Boston Teens" features Fallon and Dratch as "Sully and Denise," a crude, Nomah-loving teenage couple with exaggerated Boston accents and an off-camera friend named Tommy taping it all. A full list of the Boston Teen sketches — which debuted in 1999 and sometimes included guest star Ben Affleck — can be viewed here on the SNL website.
However, in Saturday's sketch, the teens are now adults (if not at heart) and are taking their daughter on a tour of Harvard. A perhaps predictable culture clash ensues.
"It's like Hogwarts, but with more Asians," Dratch exclaims. Again, despite their increased age, "Sully and Denise" have still yet to catch up on modern political correctness.
Eventually, Sully and Denise discover the Havard's steep cost of attendance and decide to leave to do donuts in the Stop & Shop parking lot — but not before getting a good laugh over the name of Hurlbut Hall, one of the school's freshman dorms.