TV
Michelle Carter case to become true-crime drama series
"The Girl from Plainville," an Esquire piece by Jesse Barron, will serve as the basis for a dramatized account of the texting-suicide case.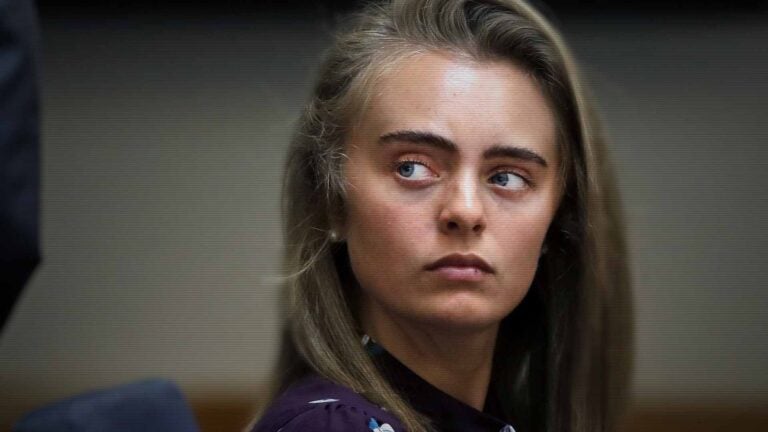 The controversial "texting-suicide'' case of Michelle Carter, a Plainville woman convicted in 2017 of involuntary manslaughter for encouraging the suicide of her then-boyfriend via texts and phone calls, is being turned into a true-crime drama.
UCP confirmed to the Globe that it has acquired rights to "The Girl from Plainville,'' an Esquire piece by Jesse Barron that explored events leading up to Conrad Roy III's 2014 death. This was apparently a competitive situation, with multiple entities interested in nabbing rights to the journalist's acclaimed article.
The production company will next put together a creative team to adapt Barron's story into a series, with him on board as a consulting producer alongside Erin Lee Carr, the filmmaker behind last month's two-part HBO documentary "I Love You, Now Die: The Commonwealth V. Michelle Carter.''
UCP has produced a string of recent true-crime dramas, including Bravo's "Dirty John,'' about real-life con man John Meehan, who seduced then swindled women, and Hulu's "The Act.'' Patricia Arquette and Joey King are currently Emmy-nominated for their roles in the latter, about the Gypsy Rose Blanchard case, in which a Missouri woman murdered her mother after being convinced by her for years that she was suffering from debilitating illnesses; Carr, notably, made a documentary about that case for HBO, titled "Mommy Dead and Dearest,'' though she was not involved with "The Act.''
Carter's case has gradually worked its way through the justice system over the past five years; her lawyers recently petitioned the US Supreme Court to take the case, which garnered international headlines and exposed gray areas in the Massachusetts criminal code.