TV
Boston was back on 'Jeopardy!' — and this time failed to stump
"It opened in 1864 in the South End to educate its city's 'predominantly Irish, Catholic immigrant community.'"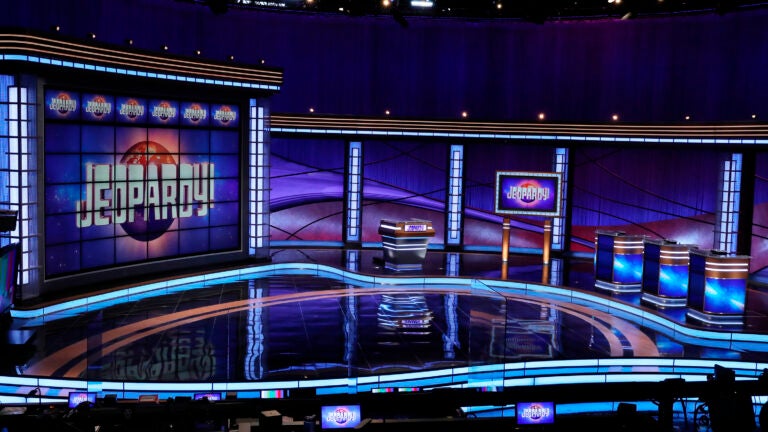 "Jeopardy!" went back to the Boston well for a clue on Wednesday night's program — but this time it failed to stump the contestants like two other recent local topics did.
Stephen Webb, a data scientist from Longmont, Colorado, was quick to the buzzer on the $200 clue for the category "ACC School History," which read: "Its website says it opened in 1864 in the South End to educate its city's 'predominantly Irish, Catholic immigrant community.'"
Webb correctly answered, "What's Boston College?," running the category and prompting host Ken Jennings to declare, "You know your ACC school history!"
Boston College, of course, soon grew out of its small Harrison Avenue digs, and moved to the current location in Chestnut Hill in 1913. But the South End still takes pride in its place in the school's history and was quick to take note of the clue on the South End Community Board page on Facebook. (We're famous!" declared one South End neighbor in the comments.)
You'll recall that "Jeopardy!" contestants weren't nearly as Boston-knowledgeable as Webb during some other recent episodes featuring local clues that may have had Hub residents yelling at their TV screens. On Feb. 6, a clue read, "Now honored by a plaque in a station in Roxbury, Horatio J. Homer was this city's first Black police officer, for 40 years from 1878." Granted, it was a $2,000 clue, so it was only appropriate that it should be 10 times harder than Wednesday night's about BC.
Then, on Feb. 8, contestants were fed a $400 clue that read, "This Boston tower built by a financial company has been officially renamed 200 Clarendon — much less patriotic." That nobody could name the Hancock Tower seems a little less justifiable, but sure enough they couldn't.
Webb went on to victory on Wednesday night's episode, winning $38,401 and defeating returning champion Kendra Westerhaus, a licensed psychologist from Pocatello, Idaho, and Jason Carpenter, a fast food worker and stand-up comedian from Santa Rosa Valley, California. (Who, full disclosure, we were rooting for — he was much funnier than the data scientist, sorry Stephen.)
Newsletter Signup
Stay up to date on all the latest news from Boston.com