Beer
Samuel Adams's latest release is dedicated to Ruth Bader Ginsburg
The brewery will celebrate with pints and a planking contest.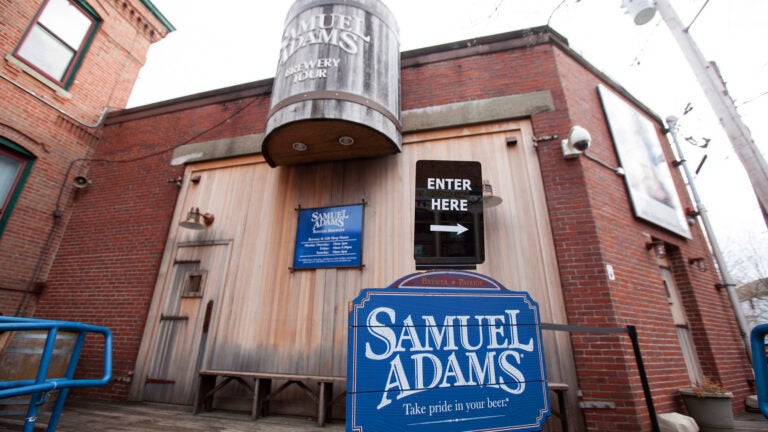 Samuel Adams is bringing a taste of Supreme Court Justice Ruth Bader Ginsburg to its taproom.
Set to be released next week, "When There Are Nine" is a Belgian Brut IPA dedicated to the judge. The beer's name is inspired by her answer to the question, "When will there be enough women on the Supreme Court?"
"We wanted to name it Brut Bader Ginsburg," an event description by Samuel Adams reads. "But our legal team, uh, dissented."
The brew is Samuel Adams's "pink boots release," according to the description. Once a year, the Pink Boots Society, a nonprofit that supports women in the beer industry, and hop-maker Yakima Chief team up to create a hops blend to celebrate International Women's Day, which occurred earlier this month. Female brewers across the country then use the hops to formulate new brews.
"When There Are Nine" will pop up in the Samuel Adams taproom on March 29, and the brewery is celebrating. A ticket to the affair includes one pint of the IPA, four Mei Mei dumplings, and a $5 donation to the Pink Boots Society. A dollar from each additional "When There Are Nine" sold will also be donated to the organization.
To pay homage to the Supreme Court justice's workout regimen, the event will also include a plank contest to aid the ACLU'S Women's Rights Project, co-founded by Ginsburg.
Samuel Adams Pink Boots Release: When There Are Nine; Friday, March 29 from 5 p.m. to 9 p.m.; Samuel Adams Brewery, Jamaica Plain; $20; 21+