Concerts
'What's it gonna take?': Big Thief bring the energy at sold-out Roadrunner show
The Berklee grads took the stage for a memorable performance Wednesday night.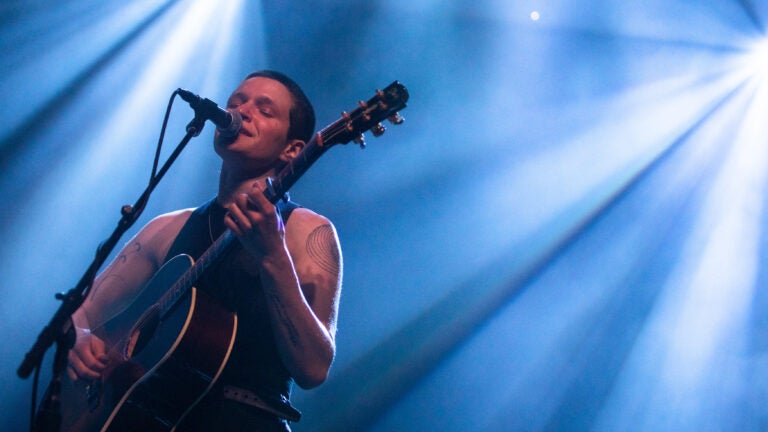 If a concert could feel like an intimate campfire among friends, that's how the the Big Thief show started out at Roadrunner Wednesday night.
As intimate as something can get in front of a sold-out crowd of roughly 3,500 people, that is.
With an acoustic guitar in hand, Adrianne Lenker and the rest of the band began the show with "Change" – the opening track off "Dragon New Warm Mountain I Believe in You," the folk-rockers' warmly received recent album – followed by "Dried Roses" and "Certainty."
But the four Berklee grads that make up the Brooklyn-based combo — Lenker, accompanied by Buck Meek on guitar, Max Oleartchik on bass, and James Krivchenia on drums — were just warming up, and the band had clearly been storing their energy for what was to come.
Lenker plugged in for "Cattails," and unleashed a guitar solo that had the crowd cheering. And for good measure, the following song, "Shark Smile," had the crowd dancing.
At times it felt more like the band was playing to each other, versus the crowd, with Lenker sometimes turning her back to the audience to face her bandmates instead. But the crowd didn't seem to mind, as the band's energy was palpable.
Playing through "Black Diamonds," Lenker screamed the lyrics into the microphone at times, belting out a version of the song very different than the band's more muted take on the track for 2017's "Capacity."
The night closed with two encores, the first an unreleased song that was so fresh Lenker talked through it at times, followed by a rockin' version of the new album's standout track "Spud Infinity," during which Lenker's younger brother, Noah, came on stage to help the band play.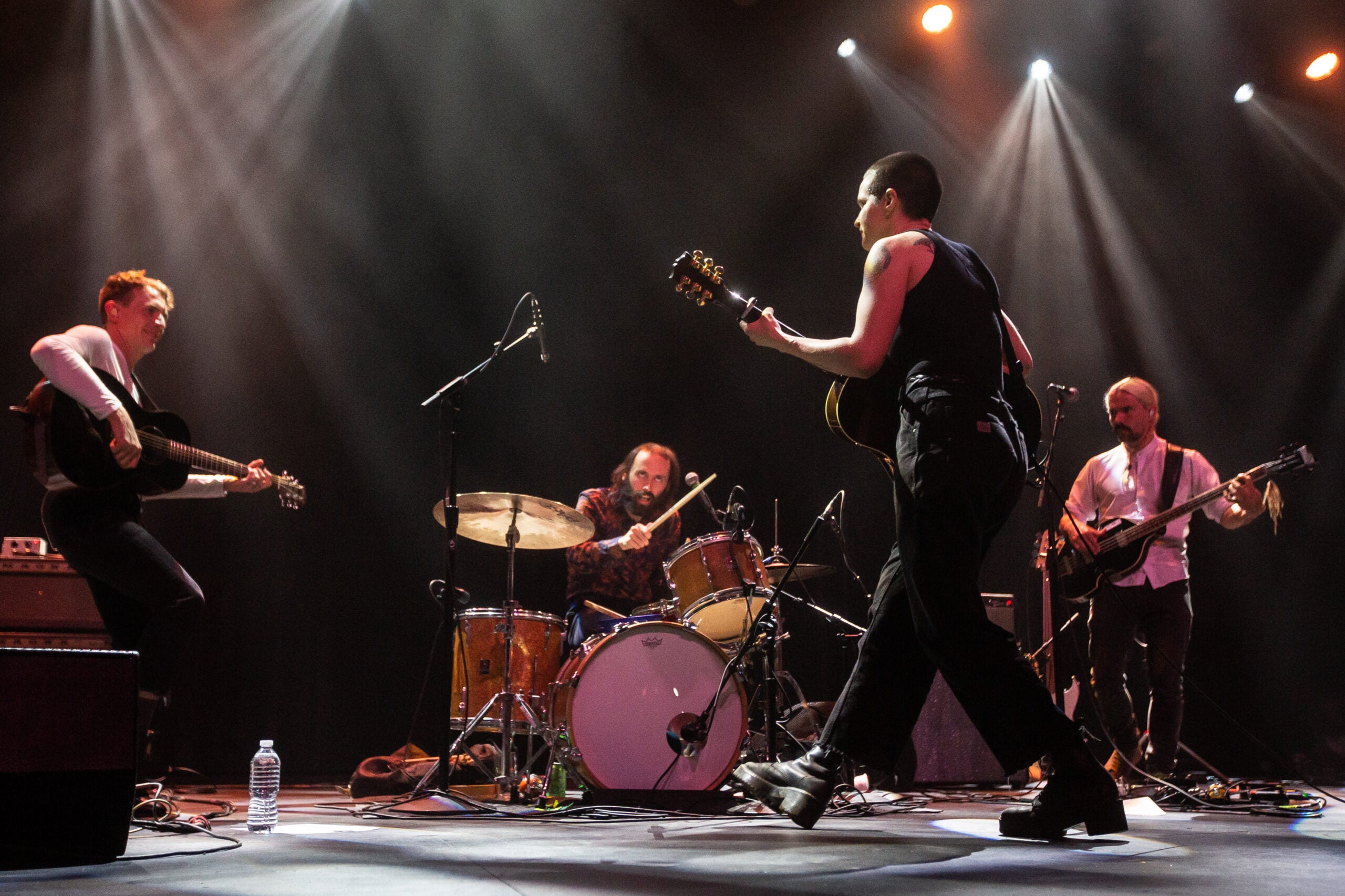 Newsletter Signup
Stay up to date on all the latest news from Boston.com