Concerts
See Bruce Springsteen and the E Street Band at Gillette Stadium
The Boss's Foxborough shows mark the second and third time he'll perform in the Boston area in 2023.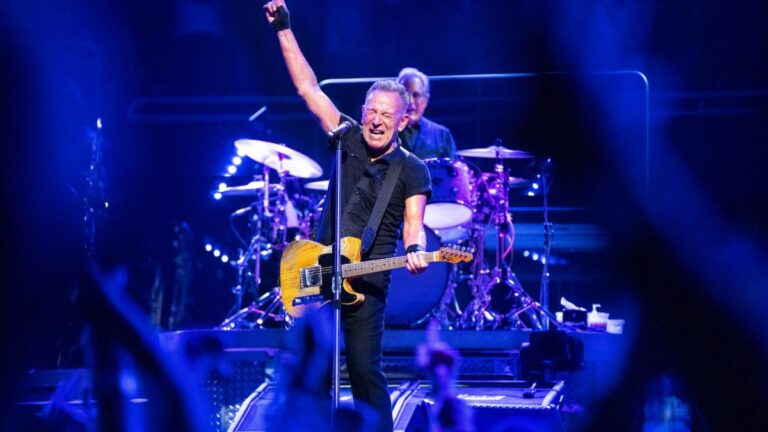 Following a rollicking concert at T.D. Garden Monday night, Bruce Springsteen is adding yet another Massachusetts show to his 2023 touring slate.
Gillette Stadium has added a second show from Bruce Springsteen and the E Street Band, with The Boss now set to play on Saturday, August 26, along with his previously scheduled date on Thursday, August 24.
The news of Springsteen's second Foxborough show came the morning after he and the E Street Band played a show at T.D. Garden. The Boss got the local crowd pumped with a cover of the Standells' "Dirty Water," the first song in a 50-minute encore.
The Boss will visit the home of the Patriots as part of his international tour, which kicks off April 28 in Barcelona, Spain.
Springsteen and The E street Band are part of a star-studded 2023 summer concert lineup at Gillette Stadium, which also includes Taylor Swift, Ed Sheeran, Beyoncé, and Billy Joel, among others.
Springsteen announced his initial Gillette Stadium show in February as part of a larger announcement of 22 additional shows in 18 cities, including Wrigley Field in Chicago (August 9), Citizens Bank Park in Philadelphia (August 16 and 18), and Kia Forum in Los Angeles (December 4 and 6).
Tickets for Springsteen's August 24 show are currently on sale through Ticketmaster, while tickets for Springsteen's August 26 concert will go on sale Friday, March 24 at 10 a.m.
Need weekend plans?
The best things to do around the city, delivered to your inbox.