Coronavirus
Her Campus is throwing a virtual 'I'm Still Graduating' ceremony
College students whose commencement events were canceled will still be able to celebrate on May 15.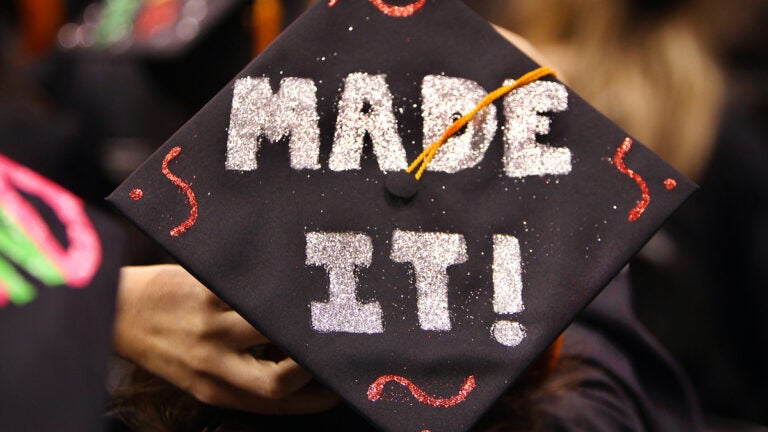 A publisher geared toward college women will host a virtual commencement event as many schools have cancelled or moved graduation ceremonies online due to the coronavirus pandemic.
Her Campus, which has 400 campus publications across the country, announced a lineup of celebrities, industry leaders, and other luminaries who will honor the class of 2020 in a digitally broadcast ceremony on May 15.
"We're turning the letdown of a missed graduation experience on its head and bringing together the line-up of our dreams to deliver commencement addresses and performances that will inspire, motivate, and uplift at a time that this year's graduates, and all of us, need it most," said Stephanie Kaplan Lewis, the company's co-founder, CEO, and editor-in-chief. "This will be an immersive, electrifying, unifying experience beyond what could have been possible at any individual graduation ceremony."
The "I'm Still Graduating" event will broadcast on ImStillGraduating.com at noon EST.
Here's the lineup set to appear:
Artists
Musician Alec Benjamin, artist Elizabeth Sutton, actress Eva Longoria, singer Austin Mahone, Jesse McCartney, rapper Saweetie, comedian Margaret Cho, actress Hailie Sahar, actress Lauren Akins, model Hunter McGrady, actress Jaime King, band Drax Project, band Grouplove, singer-songwriter Faouzia
Athletes
Tennis champion Billie Jean King, Olympic Gold Medalist Nastia Lukin
Industry Leaders
Journalist Tamron Hall, editor Radhika Jones, former presidential-candidate Andrew Yang, journalist Brooke Baldwin, Alli Webb (Founder of Drybar) Alisyn Camerota, Alexa von Tobel (Founder and Managing Partner of Inspired Capital), Jennifer Sirangelo (President & CEO of National 4-H Council), former governor John Kasich, Kenneth Cole (Founder & CEO of Kenneth Cole and Founder & Chairman of The Mental Health Coalition) Stacey Bendet (CEO and Creative Director, Alice + Olivia), Rebecca Minkoff (Creative Director Rebecca Minkoff/Co-Founder Female Founder Collective), Sallie Krawcheck (CEO & Co-founder, Ellevest)
Correction: This story has been updated to reflect the correct starting time for "I'm Still Graduating." Boston.com regrets the error.