COVID
Emerson College to honor class of 2020 with digital celebration, two-week public art display
Emerson College class of 2020 graduates and city onlookers alike will be able to view a commemorative public art display that will project onto 11 stories of the college's Little Building residence hall.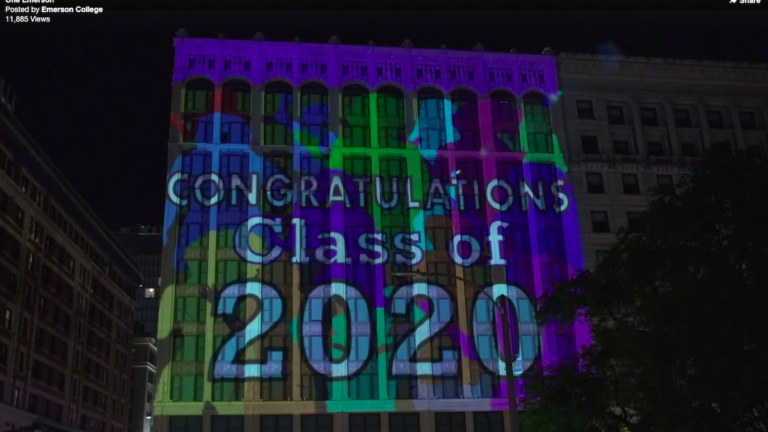 Graduates of Emerson College's Class of 2020 and their fellow students in the Boston area will be able to look to the Emerson College campus for a "surprise digital celebration" public art display, created in honor of those whose commencement ceremonies were either canceled or postponed due to the coronavirus pandemic.
The project, titled "One Emerson," will show projections of digital art and celebratory messages spanning across 11 of the newly renovated Little Building's 13 stories for approximately two weeks. "One Emerson" would be the second large-scale digital projection display of its kind, following the 2017 display called "Uncommon Project."
The display was set to begin at 9:30 p.m. on Saturday, May 16, viewable at 80 Boylston St. from the Boston Common, Emerson's website, and Emerson's Facebook page.
https://www.facebook.com/EmersonCollege/videos/1367916116736011/
"One Emerson" will feature commissioned artwork from artists Bunnie Reiss, Allison Tanehaus, Randy Stolinas, and Thomas Wimberly III.
The display will feature a video message from the college's President Lee Pelton. "I have never been more proud to be an Emersonian than I am right now," said President Lee Pelton in a press release. "These last few months have tested our resiliency but also brought to light the common humanity and strength of our community."