Events
Here are the concerts coming to Fenway Park for the summer 2020 season
Warm temperatures and hot tunes are in the forecast at Fenway in 2020.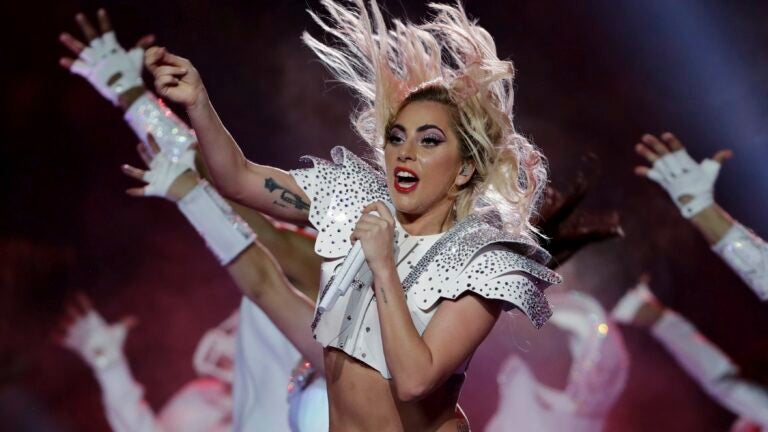 In the 17 years since Fenway Park first began hosting concerts, the home of the Boston Red Sox has welcomed a variety of big-name acts who put on memorable performances.
Looking ahead to summer 2020, Fenway will play host to a number of artists making their first visits to the ballpark while also welcoming back a couple of familiar faces.
Here is a complete list of artists set to play Fenway Park in 2020 so far.
Note: This article will be updated as more information is announced.
Update: James Taylor, Brandi Carlile, and Shawn Colvin show to be rescheduled
James Taylor & His All-Star Band were originally scheduled to visit Fenway on Sunday, June 21, 2020, alongside Grammy Award-winning singer-songwriters Brandi Carlile and Shawn Colvin, but the show is being rescheduled in the wake of the coronavirus pandemic. According to the Red Sox, fans will receive an email when the new concert date is confirmed, and should hold onto their tickets, as "they will be honored accordingly."
Taylor has a long history with the iconic ballpark, even writing a song dedicated to Fenway released in 2015. Recent performances at the park include singing the national anthem before Game 1 of the 2018 World Series and a concert alongside Bonnie Raitt in August 2017. (Sunday, June 21 at 6:30 p.m.; $97.50-137.50; tickets available here)
Maroon 5, Leon Bridges, and Meghan Trainor
Maroon 5 will play Fenway Park on Wednesday, June 24, 2020, along with Leon Bridges and Nantucket native Meghan Trainor. The band's most recent concert in Boston was an Oct. 7, 2018, set at TD Garden, while Bridges visited the city for an Oct. 4, 2018, concert at Agganis Arena, and Trainor last played a hometown show at the KISS 108 Jingle Ball on Dec. 4, 2018. (Wednesday, June 24 at 6:30 p.m.; $59.50-199.50; tickets available here)
Guns N' Roses and Smashing Pumpkins
For one night this summer, you can call Boston the Paradise City. Guns N' Roses announced a slate of North American concerts as part of their worldwide stadium tour this summer, including a visit to Fenway on Tuesday, July 21, 2020. They will be joined by alternative rockers Smashing Pumpkins. (Tuesday, July 21 at 5:30 p.m.; tickets available here)
Lady Gaga
Lady Gaga and her little monsters will get to hang out with the Green Monster this summer. The Grammy-winning singer will hit the road this with the Chromatica Ball Tour, a six-city run of performances that will bring the singer to Fenway Park for a concert on Wednesday, Aug. 5. (Wednesday, Aug. 5; Citi cardmember pre-sale begins Tuesday, March 10 at 10 a.m., Live Nation Verified Fan pre-sale begins Friday, March 13 at 10 a.m., tickets available here for the general public on Monday, March 16 at 10 a.m.)
Dead & Company
Dead & Company will perform at the home of the Red Sox for two nights on Friday, Aug. 7, and Saturday, Aug. 8, as part of their 2020 summer tour, the group's seventh nationwide tour since forming in 2015. The jam band's six members (former Grateful Dead members Mickey Hart, Bill Kreutzmann, and Bob Weir, singer-songwriter John Mayer, Allman Brothers' bassist Oteil Burbridge, and Fare Thee Well and RatDog keyboardist Jeff Chimenti) are no strangers to Fenway Park — or the other homes of local sports teams, for that matter. The band played Fenway in July 2016 and June 2017, TD Garden in November 2017, and completed the sports venue hat trick with a Gillette Stadium set in June 2019. (Friday, Aug. 7, and Saturday, Aug. 8; $57-106; tickets available here)
Mötley Crüe, Def Leppard, Poison, and Joan Jett & the Blackhearts
This all-star 80's lineup will begin a two-month tour that reaches Fenway's gates on Tuesday, Aug. 25 and Wednesday, Aug. 26. While Motley Crue is coming out of a five-year retirement for the shows, Def Leppard most recently played at the ballpark with Cheap Trick and Journey back in June 2018. Tuesday's show is already sold out, but there are still tickets for Wednesday's show available. (Tuesday, Aug. 25 at and Wednesday, Aug. 26 at 4 p.m.; $53.50-173.50; tickets available here)
Green Day, Fall Out Boy, and Weezer
Green Day, Fall Out Boy, and Weezer will join forces on the road this summer on the Hella Mega Tour, which kicks off in Paris on June 13, 2020, and arrives in Boston at Fenway Park on Aug. 27, 2020. All three artists have announced upcoming albums that will drop prior to the tour, and each released a new single to coincide with the announcement in September: Green Day's "Father of All…", Fall Out Boy's "Dear Future Self," and Weezer's "The End of the Game." (Thursday, Aug. 27 at 5 p.m.; $79.50-184.50; all ages; tickets available here)
Billy Joel
You oughta know by now: A summer at Fenway Park isn't complete without a concert from Billy Joel. After six concerts, a World Series ring, and a first-ever induction into the Fenway Park Music Hall of Fame, the Piano Man will return to the home of the Red Sox on Aug. 28, 2020 for a record-breaking seventh consecutive summer. As part of the continuation of his Fenway Park music residency, the native New Yorker and Fenway Park are donating four tickets in the Dell/EMC Club for every home game during the 2020 regular season to help raise funds for the Long Island Commercial Fishing Association and the Gloucester Fishermen's Wives Association. (Friday, Aug. 28 at 6:30 p.m.; $59.50-179.50; all ages; tickets available here)
Aerosmith
As summer officially winds down, Aerosmith will celebrate its 50th year as a band by playing a hometown show at Fenway Park on Friday, Sept. 18. The Boston band, which earlier this year received the MusiCares Person of the Year award and performed at the Grammy Awards with Run-DMC Sunday night, is planning the "ultimate celebration" at the show, according to a press release. (Friday, Sept. 18 at 6:30 p.m.; $129-239; tickets available here)
New Kids on the Block
The day after local rockers Aerosmith play the home of the Red Sox, New Kids on the Block will take the stage at Fenway on Saturday, Sept. 19. The Boston-bred group will be joined by fellow Bostonians Bell Biv DeVoe, as well as other unannounced special guests. The concert will mark the third time NKOTB have played Fenway Park, and is the only concert the band has on the calendar for all of 2020. (Saturday, Sept. 19 at 6:30 p.m.; $69-209; tickets available here)