Events
Alanis Morissette is coming to Mass. for 'Jagged Little Pill' 25th anniversary concert
The Canadian rocker will be joined by a pair of fellow '90s rock standouts.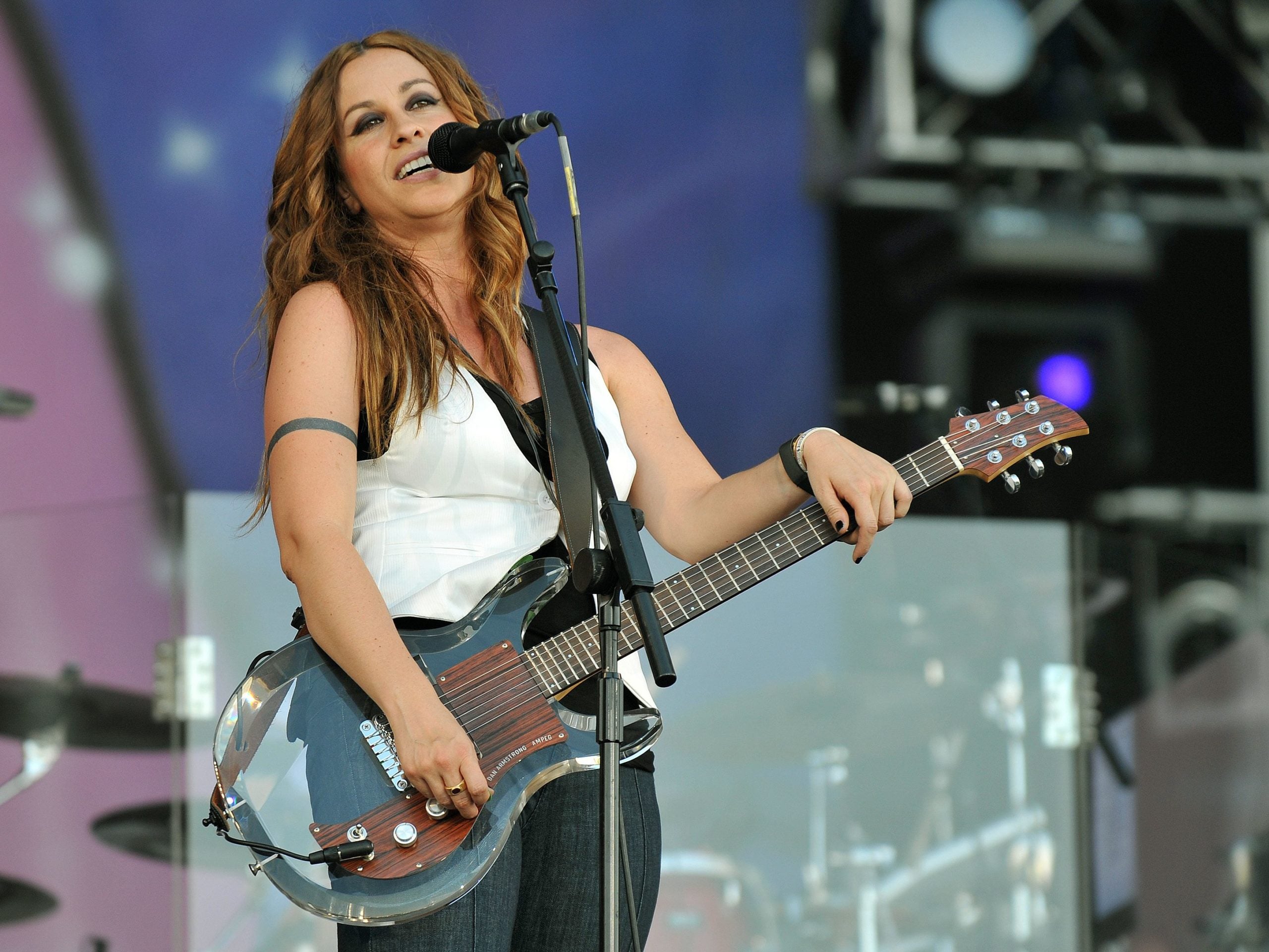 You've already heard about Red Hot Chili Peppers and Foo Fighters headlining Boston Calling 2020 in May, and that Green Day and Weezer are playing Fenway Park in August. But there's one more concert date featuring '90s rock acts you oughta know about: Alanis Morissette, Liz Phair, and Garbage are headed to the Xfinity Center this summer.
Morissette and co. will visit Mansfield on July 9, 2020 as part of a 31-date North American tour celebrating the 25th anniversary of her iconic album "Jagged Little Pill," which sold more than 33 million copies following its June 1995 release. The album was later turned into a musical directed by American Repertory Theater artistic director Diane Paulus, which debuted at the Cambridge theater in May 2018 and began previews on Broadway last month.
Ahead of the tour's start on June 2, Morissette will also release a new LP entitled "Such Pretty Forks In The Road," which features the newly released lead single "Reasons I Drink."
Pre-sale tickets to the show will be available on Tuesday, Dec. 10 at 11 a.m. through LiveNation, while regular tickets will go on sale Friday, Dec. 13 at 11 a.m. Elsewhere in New England, the tour will visit the Xfinity Center in Hartford on Saturday, June 27, and the Bank of New Hampshire Pavilion in Guilford, New Hampshire on Monday, July 6.
If you can't wait until this summer to see the Canadian rocker, Morissette will perform at Foxwoods on Friday, Dec. 7.