Events
10 things to do inside in Boston this weekend
Make the best of staying in by trying out some of these fun things to do.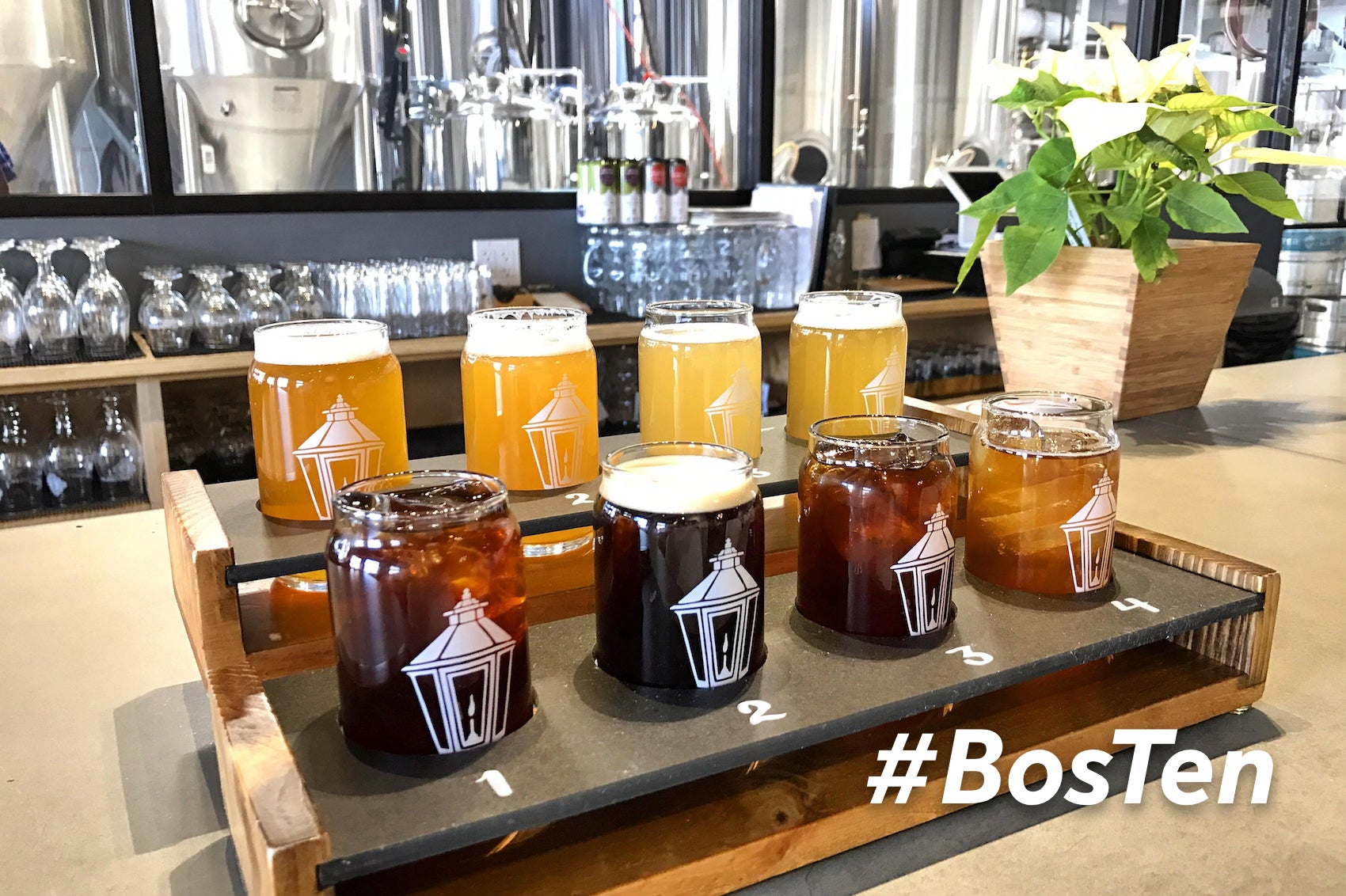 With social distancing in full effect, this week's BosTen — as well as every subsequent edition for the foreseeable future — will be devoted to 10 things to do inside your home this week. Have an idea about what we should cover? Leave us a comment on this article or in the BosTen Facebook group, or email us at [email protected].
The Blue Dragon chef is taking to PBS Food's Instagram on Thursday at 3 p.m. for a live tutorial on how to make a vegetarian childhood favorite. Tsai will be whipping up tomato-quinoa soup and what he calls "the best grilled cheese;" a full list of ingredients can be found here. You'll be able to cook alongside the "Simply Ming" chef, ask questions, and end up with the ultimate comfort food combo.
Stuck inside during a pandemic, it's natural to face feelings of despair, loneliness, and isolation. That's why artists Danielle Baskin and Max Hawkins created Quarantine Chat, a feature in their app DialUp that pairs you with a random stranger to talk about your experience while social distancing. The app prompts you and your conversation partner to discuss things like the view out your window, giving you a chance to share in someone else's quarantine experience for a few minutes.
Have you tuned in to What Are You Drinking At Home with bar guru Ryan Lotz yet? Every Thursday, Lotz, who heads up the bar programs at Bar Mezzana, Shore Leave, Black Lamb, and No Relation, takes over Bar Mezzana's Instagram for a walk-through of the wines he's drinking at home. This week's bottles can be purchased at Formaggio in the South End — just mention #WAYDAH for 15 percent off, then head over to Bar Mezzana's IG at 7 p.m. Thursday for some communal sipping. 
Almost no one is traveling the world right now, but you can still enjoy the thrill of experiencing a new city thanks to the Brattle Theatre's Virtual Vacation film series. Thursday night is a double feature, serving up a Sacramento coming-of-age tale with 2017's "Lady Bird" and a journey back in time to 1980s punk-rock NYC in "Desperately Seeking Susan." Information about the films, including how to watch them at home, is available on the Brattle's website.
Stuck paying for a BSC membership you aren't using? You're not alone. Put aside those negative feelings and enjoy a free health experience with a Friday morning meditation via Brooklyn Boulders. Coach Jason Denham will help you clear your mind with a live broadcast from the climbing gym's Instagram page.
Coolidge Corner Theatre, which is continuing to pay its staff and hourly employees while its doors are closed, has added new films to its "virtual screening room." Though you'll be renting the films from their distributors, a portion of the rental fee will go toward supporting the non-profit theater if you do so through its website. New selections include "Extra Ordinary," a supernatural comedy starring Will Forte ("Saturday Night Live") and "And Then We Danced," a coming-of-age tale coming off appearances at the Sundance and Cannes film festivals.
Friday was supposed to mark the start of Coachella 2020, the 20th edition of the preeminent music festival. While the festival has been postponed until October, music fans can enjoy "Coachella: 20 Years in the Desert," a documentary chronicling the festival's history. Organizers will release the film for free on Coachella's YouTube channel at 3 p.m. EST on Friday, the exact time the festival was supposed to kick off this year.
Chefs and restaurateurs have been taking to Instagram to show off their cooking prowess (and share recipes) now that many of their kitchens are closed, but Kathy Sidell wants you to do the cooking. The founder of Sidell Hospitality Group (Saltie Girl, Met Back Bay, Met Natick, and Stephanie's on Newbury Street) just launched "What's Cooking With You," a social media show that invites viewers to share their own recipes through a short video. Submissions are due by Friday for the following week; check out detailed submission guidelines here.
Brookline yoga instructor Laura Ahrens will be hosting a one-hour vinyasa flow online this Saturday morning, with an emphasis on staying grounded during these difficult times. Participants can choose to have their cameras on or off, and yoga rookies will still have exercises that can work for them. Participants in the $10 class will receive a recording of the flow afterward. You can sign up through Ahrens's website.
It's going to be a while before we can all go out for a dinner featuring wine or beer pairings. But staying in for one? That's more doable. Lamplighter Brewing and Brato Brewhouse + Kitchen have teamed up to create an at-home beer dinner, featuring a two-person, five-course dinner from Brato paired with selected beers from Lamplighter. Order by Saturday at 3 p.m. for pickup at Lamplighter that night, then tune in for a virtual call at 7:30 p.m. with the Brato and Lamplighter team for a walk-through of the pairings.