Events
10 things to do inside in Boston this weekend
Make the best of being stuck in your home by trying out some of these fun things to do.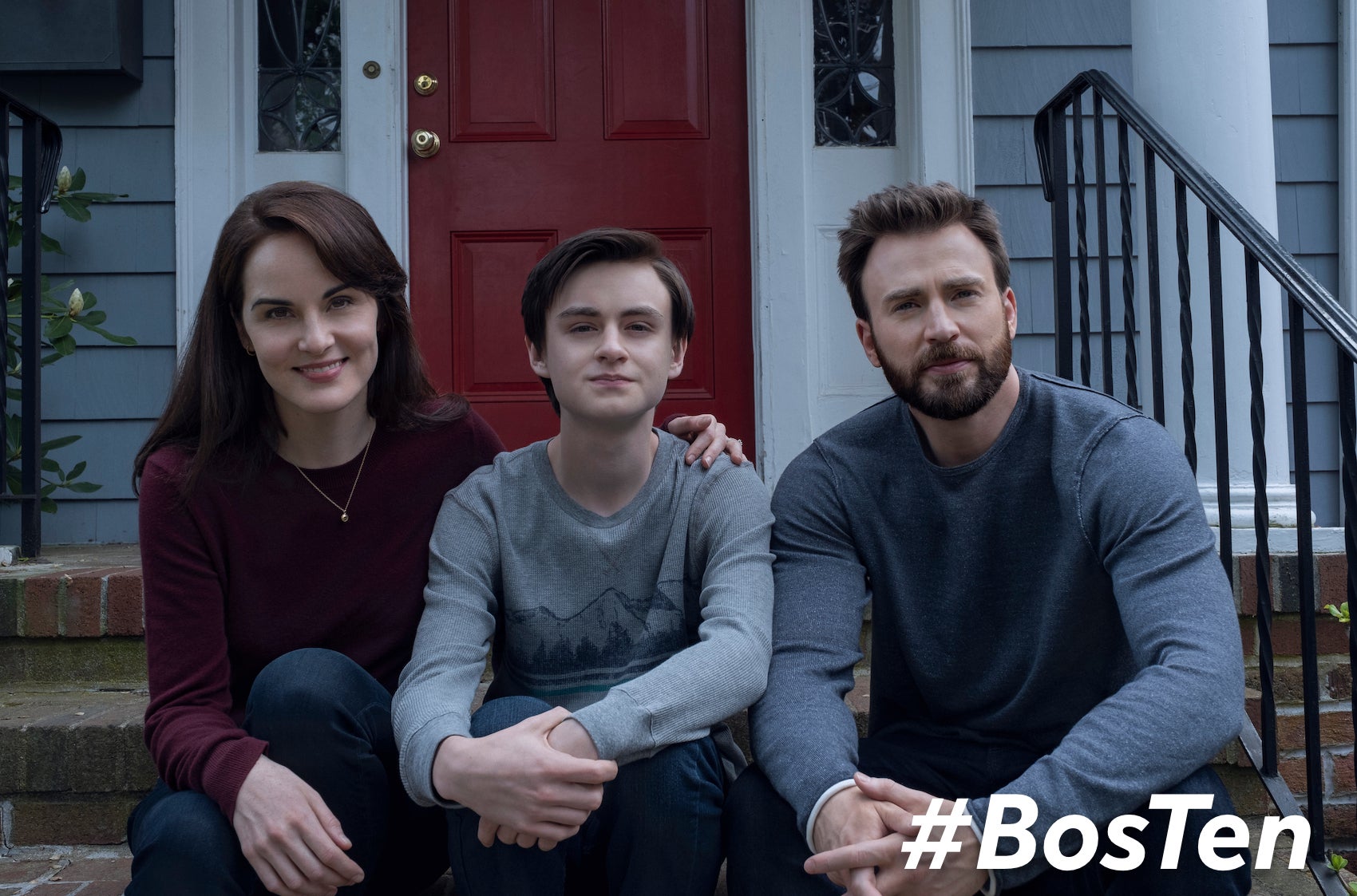 With social distancing in full effect, this week's BosTen — as well as every subsequent edition for the foreseeable future — will be devoted to 10 things to do inside your home this week. Have an idea about what we should cover? Leave us a comment on this article or in the BosTen Facebook group, or email us at [email protected].
Haven't jumped on the baking train yet? Milk Bar's Christina Tosi doesn't want to hear your excuses. Every day at 2 p.m., the enigmatic pastry chef shows up on Instagram, kicking things off with a makeshift dance party before teaching her followers how to make #BakingClub's treat of the day (ingredients are posted on her feed beforehand). In the past few days, Tosi has made lemon curd, skillet cake, strawberry shortcake cereal squares, and more, posting recipes on her site in case you miss a "club meeting." Bonus: Her adorable dog, Butter, often makes an appearance.
Author Emily Gould became a poster child (and scapegoat) of the oversharing blog-style writer in the mid 2000s, with people like Jimmy Kimmel accusing her of irresponsible coverage as a writer for Gawker. Gould has stepped away from the spotlight in later years, but her new novel, "Perfect Tunes," lands in familiar territory, following a 22-year-old musician navigating New York City. Gould will be in conversation with fellow author Miranda Popkey as part of the Harvard Book Store's event series on Thursday at 7 p.m.
Movie releases are being canceled left and right, but streaming platforms are still putting out plenty of entertainment in the interim, including this limited series starring Chris Evans that was filmed in Massachusetts. Based on a 2012 novel of the same name by local author William Landay, "Defending Jacob" is set in Newton and concerns assistant director attorney Andy Barber (Evans) whose whole life changes when his 14-year-old son Jacob (Jaeden Martell, "It") is accused of killing a classmate.The first three episodes will be available on AppleTV+ on Friday, with new episodes premiering each Friday until the May 29 finale.
Another limited series worthy of your attention is "Mrs. America," the FX drama that examines the fight to pass the Equal Rights Amendment in the 1970s and the culture war that resulted. While elements of the story are fictionalized, the show is based on real-life women, including feminists like Gloria Steinem (Rose Byrne, "Bridesmaids"), Jill Ruckelshaus (Pittsfield native Elizabeth Banks, "The Hunger Games"), and Brenda Feigen (Boston native Ari Graynor, "Whip It") who face off against movement conservative Phyllis Schlafly (Cate Blanchett, "Carol"). No less than four members of the main cast have local roots, with Boston natives Uzo Aduba ("Orange is the New Black") and John Slattery ("Mad Men") joining Banks and Graynor. The first three episodes of the series aired last week on FX, and new episodes will debut each Wednesday on FX and Hulu through May 27.
Jamaica Plain's Third Cliff Bakery was in the midst of building its first brick-and-mortar shop before COVID-19 hit. Now that owner Meg Crowley has put that plan on hold, she's offering bake-alongs on Zoom. Sign up for her next one on Friday at noon, when she'll teach attendees how to make vegan berry muffins and golden milk. The cooking class is free, but tips are highly encouraged with a suggested range of $5 to $25 (5 percent of tips will be donated to Off Their Plate). 
Boston's bartenders have taken to Instagram and Facebook to share their favorite cocktail recipes, tips, and tricks. But what about the mocktails? The new platform Pop-up at Home features bartenders and chefs — many of them based in Boston — leading virtual cooking classes and cocktail lessons, including Friday's session at 5:30 p.m. on non-alcoholic drinks. Sign up to learn how to make a booze-free old fashioned.
Rapper Post Malone, recently seen in the Mark Wahlberg film "Spenser Confidential," will head to his YouTube channel on Friday at 6 p.m. to play some of his own hits as well as a number by pioneering grunge band Nirvana. The event will benefit The United Nations Foundation's COVID-19 Solidarity Response Fund for The World Health Organization (WHO).
Make your Sunday a fun day with the ICA's new Brunch Jams program starting at 11:30 a.m. Each week, the museum lets a local DJ take over its Instagram page and broadcast an hour of jams, as well as providing fans with a brunch recipe that everyone can make together. This week's menu calls for saucy chickpeas on toast, and you can find the recipe on the ICA's website.
South End hangout The Beehive has been closed to the public since the dine-in ban, with the exception of an Easter pop-up that quickly sold out. You'll get another chance to experience the restaurant and music venue on Sunday at 7 p.m., when The Beehive launches a new live streaming concert series fittingly called "Live from The Beehive." The first iteration will feature local singer/songwriter Dennis Brennan, and will stream on The Beehive's Instagram and Facebook. 
Some of Hollywood and Broadway's brightest stars will gather virtually to celebrate the 90th birthday of legendary composer Stephen Sondheim ("West Side Story," "Sweeney Todd," "Company") on Broadway.com's website and YouTube channel. Meryl Streep, Bernadette Peters, Christine Baranski, Kristin Chenoweth, Mandy Patinkin, and Aaron Tveit are among the big names who will honor Sondheim through both words and song starting at 8 p.m. on Sunday.