Events
2020 Tanglewood summer season canceled due to coronavirus
The Boston Symphony Orchestra announced the 2020 Tanglewood season has been canceled due to the coronavirus pandemic.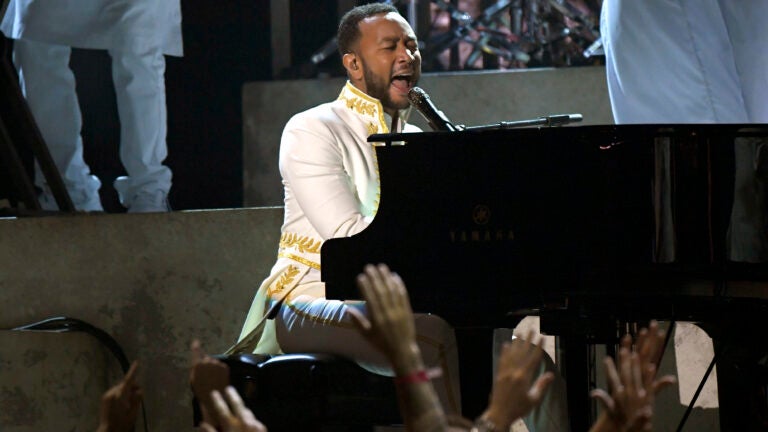 Another beloved summer concert tradition has been canceled due to the coronavirus pandemic.
The Boston Symphony Orchestra announced Friday that the 2020 Tanglewood summer season will not go forward as planned. The Tanglewood Music Center, located in Lenox and Sturbridge, was originally set to host almost 150 concerts at its multiple venues from June to August, ranging from classical performances at Seiji Ozawa Hall to stars like John Legend playing as part of Tanglewood's annual Popular Artist lineup.
Instead, the BSO will offer a variety of free and paid online video and audio streams, including content set to be recorded at Tanglewood this summer. The Tanglewood 2020 Online Festival will be available starting July 1 on Tanglewood's website, with participating artists including cellist Yo-Yo Ma, pianist Emanuel Ax, violinist Joshua Bell, and pianist Jeremy Denk. Other programming includes a best-of retrospective of "Tanglewood on Parade" hosted by Tanglewood mainstay James Taylor set to debut in August.
"There is no doubt that we are all disheartened over the loss of being together for live music performances this summer, as well as the loss of so many other cultural offerings throughout the Berkshire region," BSO music director Andris Nelsons said in a video statement. "My colleagues at the Boston Symphony Orchestra have dedicated all their focus and energies to creating an innovative online offering for the thousands of music lovers who support Tanglewood. Though nothing can substitute for the community around the live concert experience, these online offerings will be a beautiful bridge of inspiration that will help get us through this difficult period and back to live performances at Tanglewood in 2021."
The 2020 Popular Artist lineup, which would have run from June 19 to Aug. 31, was set to feature artists like Legend, Brandi Carlile, James Taylor and his All-Star Band, Patti LaBelle, Ringo Starr and his All-Starr Band, Phish vocalist Trey Anastasio, and Arlo Guthrie.
While the BSO is offering full refunds, it is also asking ticket holders to consider accepting credit to a future performance or donating the ticket back to the organization "due to the financial impact of concert cancellations."
Taylor, who is a Lenox resident and has performed at Tanglewood dozens of times, recorded a video with his family announcing a plan for him and several other BSO supporters to match any donations to Tanglewood from May 15 through Aug. 31.
"While we're disappointed that we can't be physically together this summer, we're excited that Tanglewood will take place digitally with some wonderful new and old performances," he said.
The BSO also announced that despite performances being canceled, the Tanglewood grounds will still be open in a limited capacity for visitors from July 5 through August 23, with social distancing and CDC-recommended health protocols in place. Visits will require advance registration, which opens June 15 at tanglewood.org.
Earlier this month, the Boston Symphony Orchestra announced that its annual Boston Pops Fireworks Spectacular and concert held on the Charles River Esplanade would not proceed as planned. Instead of a live concert and fireworks show on the Charles River Esplanade, the Pops will present "A Boston Pops Salute to Our Heroes," a pre-recorded broadcast that will both carry on the orchestra's Fourth of July tradition and honor those who have lost their lives during the COVID-19 crisis.
In April, the organization also canceled its spring Pops season, a planned celebration of Lockhart's 25th year as conductor. Later that month, the BSO announced a series of cost-containment measures, including temporary furloughs for 70 full-time staff members and 25 percent salary reductions for its orchestra members through the end of August.