Events
10 things to do in Boston this Thanksgiving weekend
BosTen is your weekly guide to events and cool happenings in and around Boston.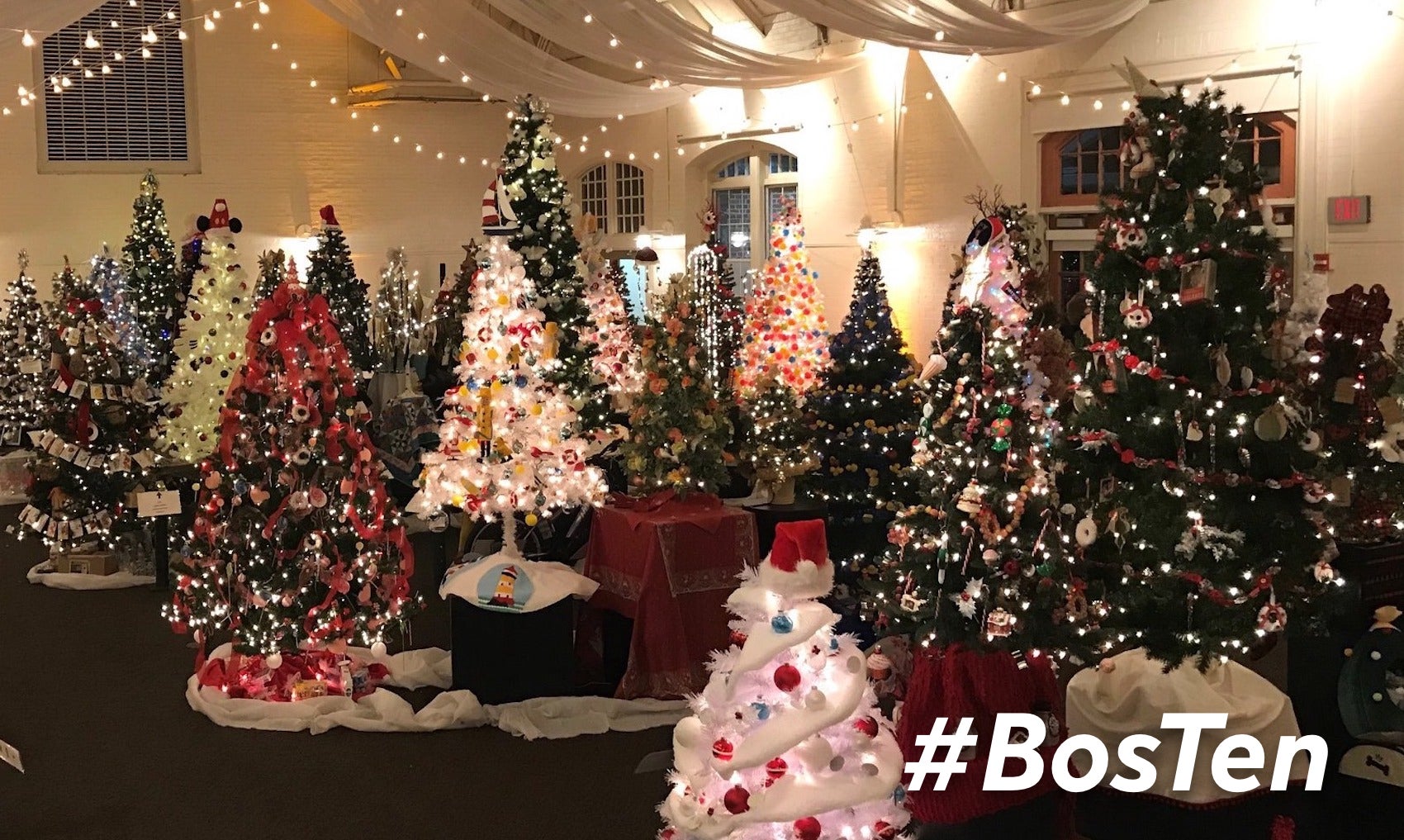 While Massachusetts has reopened museums and other cultural institutions during Phase 3, COVID-19 case numbers are well above summer levels, and many residents are continuing to stay home due to the coronavirus pandemic amid new orders and advisories from Gov. Charlie Baker. With that in mind, this week's BosTen offers a mix of in-person and virtual things to do this weekend. Have an idea about what we should cover? Leave us a comment on this article or in the BosTen Facebook group, or email us at [email protected].
Snag a Black Friday food deal
You could stay glued to your computer all day hoping to score the ultimate Black Friday deal….or you could hit up Cambridge's new pizza spot, Sal's Mobile, for a buy one, get one free deal available Friday through Monday (just use the code BLACKFRIDAY in the Sal's app or online). All Day Hospitality has a handful of buy one, get one free Black Friday deals on deck as well: a double cheeseburger or fried chicken sandwich at Ward 8, mozzarella sticks or a meatballs appetizer at Tony & Elaine's, chicken parmesan at Ciao Bella, and any tacos at Bodega Canal.
The home of the New England Patriots is hosting the Magic of Lights drive-through holiday experience, through Jan. 2. Created by FunGuys Events, Magic of Lights features themed light displays built using LED technology and digital animations. Highlights of the experience include the 12 Days of Christmas, Winter Wonderland, the Night Before Christmas, and the newly created Blizzard Tunnel. Tickets for Friday and Saturday are already sold out, but Wednesday, Thursday, and Sunday passes are still available on the Magic of Lights website.
Roast marshmallows around an open fire, sip hot chocolate, and walk among the immaculately decorated trees at the Massachusetts Horticultural Society's 12th annual Festival of Trees in Wellesley, which opens for the season on Friday. Guests will be admitted in small groups to admire the beautifully trimmed trees, watch the complex model trains winding their way through Snow Village, and enter a raffle to win their favorite tree at the show. A few of the time slots for the timed-entry tickets are already sold out, but plenty are still available on the MHS website.
The market's fourth annual holiday event kicks off on Friday and will stick around for the next four weekends — plenty of time to pick up a couple of gifts for friends and family. Peruse the goods at pop-up vendors like B&B Glass, Knotted by Coco, and Scents of Adventure, then hit up Boston Public Market's permanent fixtures for some weekend bites and beer, like a pastrami sandwich from Beantown Pastrami Co., bagels from Levend Bagelry, and craft beer from Boston Beer Alley.  
Like every other theater company around, the American Repertory Theater has gone 100 percent virtual this holiday season. If you want a stage show that's fun for the whole family, ART will present performances of "Jack and the Beanstalk: A Musical Adventure." Harvard students Julia Riew and Ian Chan will put a contemporary spin on the well-known fairy tale, giving audiences of all ages a musical lesson of creativity and courage. A virtual stream of the pay-what-you-can performance premieres on Friday at 6 p.m., and will be available through Jan. 4 on the ART website.
There are few leftover creations as perfect as the post-Thanksgiving sandwich: two slices of bread bursting with turkey and gravy and cranberry sauce. But have you considered using leftovers to make a Thanksgiving-inspired cocktail instead? On Friday at Time Out Market, bartender Patrick Gaggiano will lead a cocktail making class that best utilizes those Thanksgiving scraps. Tickets are $35 and include a bar kit and a couple seasonal drinks. 
Thanks to the combined powers of Netflix, Lifetime, and many other channels and streaming platforms, there's no shortage of new holiday movies to choose from in 2020. If you're looking for a little locally filmed holiday magic, check out Lifetime's "Christmas on Ice," which was filmed in Worcester in February. The film follows a former pro figure skater named Courtney (Abigail Klein) who runs the city's skating rink. When the mayor says he'll have to shut the rink down for budgetary reasons, Courtney reaches out to Noah (Ryan Cooper), a former pro hockey player and single dad who just opened a new indoor skating center. Together, they must save the rink and its annual holiday show. "Christmas on Ice" originally debuted on Lifetime back on Oct. 23, and is available to watch online anytime with a valid cable login.
Holiday shopping won't be the same this year, which spells disaster for many retailers. To help support local small businesses, Starlight Square — an outdoor performance venue created by the Central Square Business Improvement District — will provide free space for more than 40 local retailers, artists, and entrepreneurs to sell their wares in Cambridge every Saturday and Sunday from 11 a.m. to 5 p.m. through Dec. 20. Stop by and peruse offerings from Lola's Urban Vintage, Cambridge artist and Graffiti Alley legend Merkaveli, Cambridge restaurant Cafe Barada, and pop-ups from a number of up-and-coming small business owners.
The Mendon Twin Drive-In is now the Mendon Christmas Drive-In, offering holiday entertainment each weekend through the end of December. Audiences can buy tickets for individual shows or a double feature of a Christmas Carol Singalong Laser Light Show, a holiday movie, and a Trans-Siberian Orchestra Christmas Show. Some of this weekend's showings are already sold out, but others like "Frozen," "The Santa Clause," and a Sunday showing of "Elf" are still available. To buy tickets and see a full weekend schedule, visit the theater's website.
As the nights get colder, a mug of warm mulled wine sounds like the ideal post-dinner sipper. Join Somerville wine bar Rebel Rebel and Curio Spice Co. owner Claire Cheney for a class on how to make the perfect mulled wine. Cheney will discuss basic steps and ideal spices to use, followed by a demonstration on how to make mulled wine. Tickets to Sunday's 6 p.m. class are $15 each, and wines and a Curio spice kit can be purchased on Rebel Rebel's online store.