Events
10 things to do in Boston this weekend
BosTen is your weekly guide to events and cool happenings in and around Boston.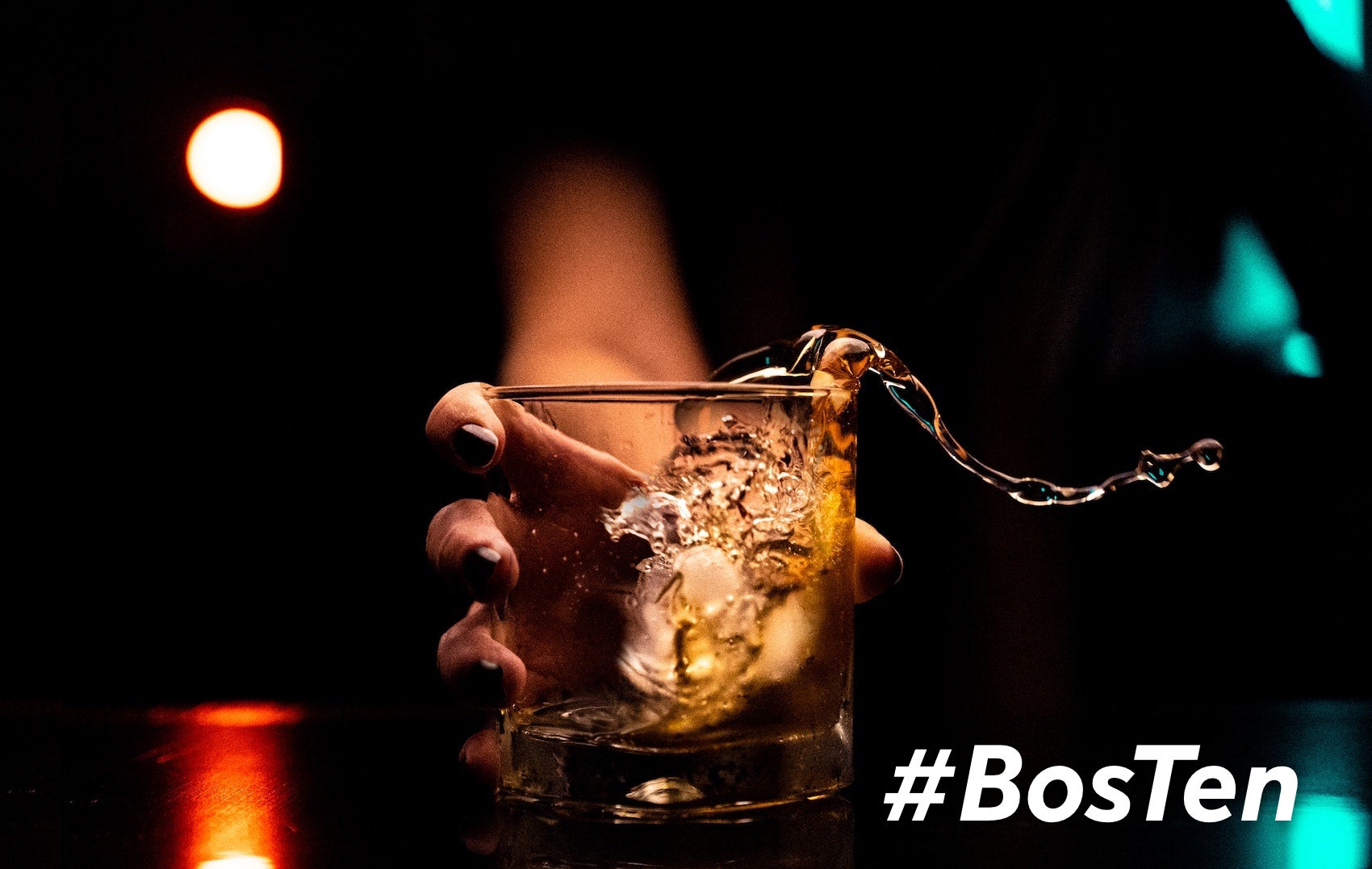 While Massachusetts businesses and cultural institutions remain partially open amid reopening rollbacks, many residents are continuing to stay home due to the coronavirus pandemic amid new orders and advisories from Gov. Charlie Baker and Boston Mayor Marty Walsh. With that in mind, this week's BosTen offers a mix of in-person and virtual things to do this weekend. Have an idea about what we should cover? Leave us a comment on this article or in the BosTen Facebook group, or email us at tips@boston.com.
Tap your toes to the rhythms of the Boston Celtic Music Festival
A pandemic won't stop Club Passim from hosting its 18th-annual Boston Celtic Music Festival, with the Cambridge institution bringing viewers four days of music and dance from Celtic musicians both local and global starting on Thursday. Many of the performances will be streamed free on the venue's YouTube and Facebook pages, and the club will also offer a series of master classes from the Passim School of Music.
Support local bars and restaurants with the Boston.com Cocktail Club
Looking to indulge in some tasty spirits after a long week? Boston.com is once again teaming up with one of the most celebrated mixologists in Boston for its new virtual cocktail club. At 7 p.m. on Thursday, host Jackson Cannon (The Hawthorne, Eastern Standard) and guest bartender Ted Kilpatrick (owner/bartender at Chickadee) will teach you how to mix two cocktails using calvados, the famed apple brandy of France. The duo will start with the Jack Rose cocktail and finish up with the hangover-curing Corpse Reviver. Attending the Zoom is free, and you can purchase a kit with all the ingredients you'll need here.
Learn the history of the Southern Civil Rights movement with Harvard Bookstore
Before his death in 2015, Horace "Julian" Bond was a professor, writer, social activist, and leader of the civil rights movement, who helped organize the Student Nonviolent Coordinating Committee in the early 1960s. This Thursday at 7 p.m., Harvard Bookstore will welcome Bond's widow — renowned Southern Poverty Law Center activist and lawyer Pam Horowitz — to discuss "Julian Bond's Time to Teach: A History of the Southern Civil Rights Movement," a new book of Bond's writings and teachings. Joining Horowitz in conversation will be Jeanna Theoharis, who edited the book, and acclaimed journalist Vann Newkirk II, who wrote its afterword. You can RSVP for the free event at Harvard Bookstore's website.
Light your mouth on fire with Ghost King Thai
Chefs Ken Oringer and Jamie Bissonnette have kept us well-fed through their restaurants Coppa, Little Donkey, and Toro. Their latest venture is something a little more fiery: Ghost King Thai, a ghost kitchen that operates out of Toro, launched this week, and now offers both pickup and delivery (via DoorDash). The concept's star item is a boxed meal ($17) that comes with Thai fried chicken, som tom, sticky rice, and shrimp chips, but diners can also order buckets of chicken with the option to add on sides. To drink, Thai iced tea, coconut water, and Singha beer are all included on the beverage menu. Orders can be placed online or by calling 617-536-4300.
Find comfort in a Cambridge pizza pop-up
While Forage takes a little break, Blue Steel Pizza is taking over the Cambridge restaurant this weekend for a three-day pop-up, starting on Friday. Day-of orders can be placed for Roman-style sourdough pizzas, which include options like buffalo chicken, hot honey, and potato leek. Frozen ice cream sandwiches are also available in limited quantities — don't sleep on 'em. 
Enjoy family-friendly films from around the globe
Let's be honest: Your 4-year-old is probably fine watching the same episode of "Paw Patrol" for the 600th time. But if you want to expand your children's horizons, the Belmont World Film's Family Festival curates some of the best family-friendly films the world has to offer. This year's virtual fest has both feature-length films and shorts from countries around the globe, an animation workshop with Aardman Studios ("Wallace & Gromit," "Shaun the Sheep"), a guide on how to be a film reviewer from the Boston Society of Film Critics, and more. Access to the festival's virtual materials opens Jan. 15 and is available through Jan. 24. For more information on tickets and a full list of programming, check out the festival website.
Celebrate Neighborhood Kitchen's one-year anniversary
Opening mere months before the pandemic upended the restaurant industry, Medford's Neighborhood Kitchen has managed to survive and thrive, making a name for itself with its chicken and waffles, lemon pepper wings, Haitian spaghetti, and more. Celebrate the restaurant's one-year anniversary on Sunday, when you can stop by for some free Haitian soup joumou and the chance to win a free Around the Block platter.
Pay tribute to MLK with the Boston Children's Chorus
As part of its Martin Luther King Jr. weekend, The Boston Children's Chorus will honor MLK with a concert on Sunday at 4 p.m. that honors the resilience of Black Americans, drawing from experiences ranging from 1619 to today. Free tickets can be reserved in advance on the Boston Children's Chorus website.
Go vegan with Asta's meat-free tasting menu
Whether you're a vegan for life or just trying to put a pause on eating animal products for a while, Asta is making dining out a little easier. The Back Bay restaurant turned its January tasting menu, offered Thursdays through Sundays, into an entirely vegan affair, with dishes like barbecue rutabaga, salt-roasted beets with mole, and tangerine pudding on the rotating menu. The tasting menu is $100 per person and reservations can be made on Resy or by calling Asta at 617-585-9575.
Stream 'Through the Night' through the Coolidge Virtual Screening Room
This weekend, the Coolidge Corner Theater will screen "Through the Night," a documentary about three working mothers struggling to make ends meet whose paths cross at a 24-hour daycare center. Shot in cinema verité style, the film offers an intimate portrait of "women's work" — and how the subjects balance the underpaid (or unpaid) emotional, physical, domestic, and career-oriented labor while also navigating the indignities of racism, sexism and capitalism. The film will be available to rent starting on Friday, and on Monday at 8 p.m. the Coolidge will host a virtual Q&A with director/producer Loira Limbal.
Get Boston.com's browser alerts:
Enable breaking news notifications straight to your internet browser.