Events
Here are the concerts coming to Fenway Park in summer 2022
Lady Gaga, Aerosmith, and more artists who had to reschedule their 2020 and 2021 Fenway Park concerts will return to the ballpark starting in August.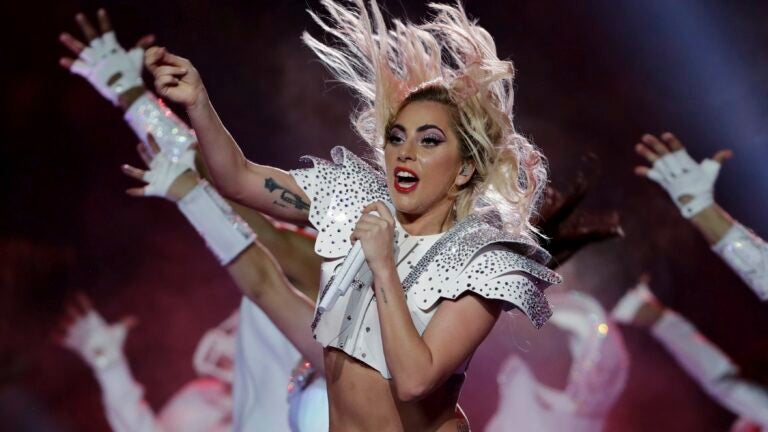 After another year of COVID-related postponements, the 2022 Fenway Concert Series will return to Lansdowne Street starting Aug. 5, 2022, with a lineup that looks quite similar to the 2021 Fenway Concert Series — and the 2020 Fenway Concert Series, for that matter.
Several musicians who were scheduled to perform in 2020 and 2021 are hopeful their shows won't have to be rescheduled for a third time. Joining the list of rescheduled artists — which include Lady Gaga, Aerosmith, and Def Leppard — are the Red Hot Chili Peppers, who were originally supposed to perform at Boston Calling 2020 before the festival was postponed until 2022.
Fans who want to purchase tickets for a 2022 Fenway concert can do so through the Red Sox website. For those fans who previously bought tickets to a postponed Fenway concert, those tickets will be valid for the corresponding show this summer.
Here is a complete list of artists set to play 2022 Fenway Park concerts so far.
Note: This article will be updated as more information is announced.
Zac Brown Band
Looking for a little bit of chicken (fried) and cold beer on a Friday night in Boston this summer? Zac Brown Band has just the ticket. The country stars will make their return to Fenway Park this summer for a concert on Friday, July 15, as part of the group's "Out in the Middle Tour." The band last played at Fenway on Aug. 8, 2021. Zac Brown Band has sold out Fenway Park a record 11 times, so you can expect tickets to sell fast when they go on sale January 20 at 10 a.m. (Friday, July 18 at 7 p.m.; tickets available starting January 20 at 10 a.m.)
Mötley Crüe, Def Leppard, Poison, and Joan Jett & the Blackhearts
Mötley Crüe and Def Leppard first announced they would be coming to Fenway Park way back in 2019, along with fellow 80s rockers Poison and Joan Jett & The Blackhearts. The pair of shows, originally scheduled for Aug. 25-26, 2020, then rescheduled until July 17-18, 2021, before being delayed again, will now be held Aug. 5-6, 2022. (Friday, Aug. 5 at 4 p.m. and Saturday, Aug. 6 at 4 p.m.; $53.50-269.50; tickets available here)
Aerosmith
Aerosmith has been patiently waiting to celebrate its 50th anniversary as a band with a hometown show at Fenway Park. The anniversary show — now technically a 52nd anniversary for the Boston-formed band — is slated to be held Thursday, Sept. 8, 2022, following COVID-related postponements of shows originally scheduled for Sept. 18, 2020, and Sept. 14, 2021. (Thursday, Sept. 8 at 6:30 p.m.; $149-209; tickets available here)
Red Hot Chili Peppers, St. Vincent, and Thundercat
The Red Hot Chili Peppers will play a concert in Boston after all. The alternative rock titans, originally scheduled to play Boston Calling Music Festival in 2020, will instead headline a show at Fenway Park on Saturday, Sept. 10, 2022, as part of the band's global tour. RHCP will be joined in Boston by singer-songwriter St. Vincent and funk musician Thundercat. (Saturday, Sept. 10 at 6 p.m.; $134.50-349.50; tickets available here)
Lady Gaga
Local fans of Lady Gaga (known as Little Monsters) were likely thrilled to find out the pop star's six-city Chromatica Ball tour included a visit to Fenway Park. However, Gaga's planned show has been delayed twice now due to the pandemic, moving from Aug. 5, 2020 to Aug. 7, 2021, before being delayed again until a future date in summer 2022 to be announced.
"While some parts of the world are moving quickly to open up, others are not yet ready," Gaga said in a June 2 statement. "So until we can confirm all global dates, we have to postpone The Chromatica Ball shows to the summer of 2022."
Until a date is finalized, tickets are not on sale. When they do go on sale, tickets will be available here.
Need weekend plans?
The best events in the city, delivered to your inbox.