Events
10 things to do in Boston this weekend
BosTen is your weekly guide to events and cool happenings in and around Boston.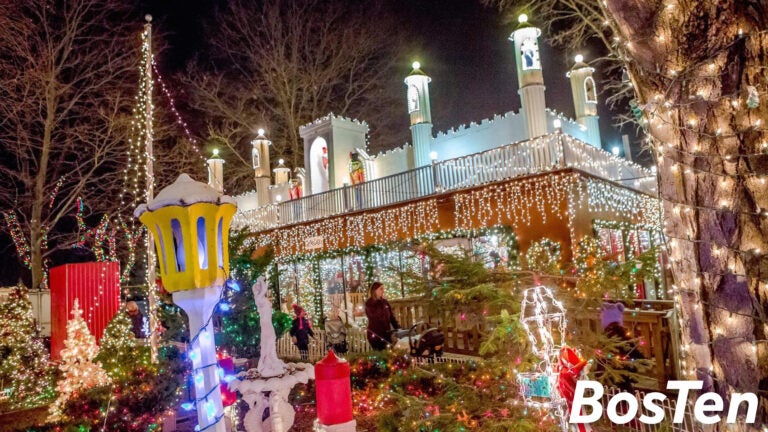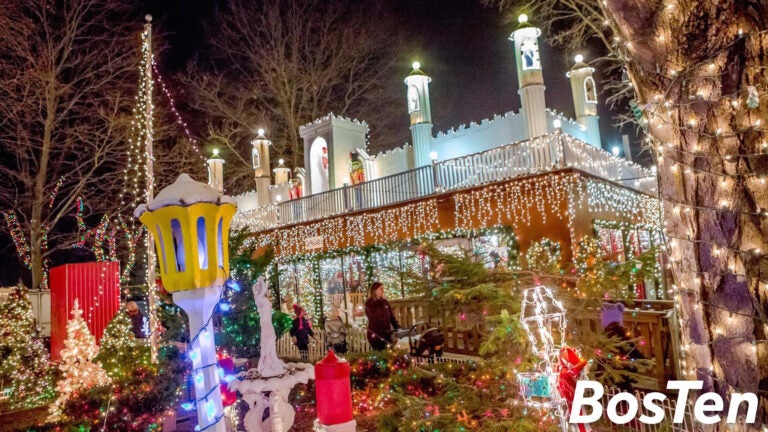 With more and more Massachusetts businesses and cultural institutions reinstating COVID-19 restrictions in the face of a resurgent coronavirus pandemic, residents may be torn on whether to venture out of their homes this weekend. With that in mind, this week's BosTen offers a mix of in-person and virtual things to do in Boston this weekend. Have an idea about what we should cover? Leave us a comment on this article or in the BosTen Facebook group, or email us at [email protected].
You may know it as an ideal Thanksgiving wine, but Beaujolais Nouveau is more than just a holiday staple. Made from Gamay grapes, the red wine will get its own party at Rebel Rebel on Thursday in honor of Beaujolais Nouveau Day. Stop by the Somerville wine bar starting at 4 p.m. to celebrate with bottles of Beaujolais, ham and butter sandwiches, and plenty of cheese. No tickets are necessary — just take a seat at the bar and raise a glass to Gamay (remember that proof of vaccination is required for indoor seating, though outdoor seating is also available). Cheers!
This Thursday at 7 p.m., Canadian indie rockers Tokyo Police Club are headed to the Sinclair to celebrate the 10th anniversary of their second album, "Champ." Thanks to propulsive singles like "Breakneck Speed" and "Wait Up (Boots of Danger)," Cambridge will surely be rocking come Thursday evening.
Finneas O'Connell is best known for collaborations with his younger sister, pop megastar Billie Eilish. But Finneas is an accomplished musician in his own right, and recently released his own debut album, "Optimist." Finneas will be at House of Blues on Thursday touring the new album. If you haven't had a chance to listen yet, check out singles "A Concert Six Months From Now" and "The 90s" to see if you dig his sound.
Earlier this week, Time Out Market kicked off weekday lunches with A Taste of Time Out, an event showcasing the Fenway food hall's new lunch options. Through Friday, guests can purchase a $20 ticket that grants access to limited-time menu items, including mini roast beef sliders from Cusser's Roast Beef & Seafood, ice cream sandwiches from Gelato & Chill, bruschetta from Michael Schlow's Italian Kitchen, creamy mushroom soup from Revolution Health Kitchen, a doughnut hole sampler from Union Square Donuts, and more. Tickets can be purchased here and include up to four special menu items, available from 11:30 a.m. to 4 p.m.
ZooLights at Stone Zoo is back for the holiday season starting this Thursday with a one-way walk through the zoo's 26 acres, with tree-lined paths and lantern displays lighting the way. Be sure to check out the Yukon Creek section, where visitors can watch black bears, arctic foxes, and reindeer amidst holiday cheer. For younger visitors hoping to see Santa at the zoo this year, Kris Kringle will be available via Zoom rather than in-person.
Chef Tiffani Faison's Fenway Italian restaurant, Orfano, temporarily closed during the pandemic (then reopened, then closed again), but we won't have to wait much longer to indulge in Nonna's garlic bread, a signature appetizer. Orfano reopens Friday, this time with a revamped menu that includes both newcomers — smoked hamachi crudo, King crab alla vodka, tiramisu gelatoria — and old favorites, like the Orfano Caesar, cacio e pepe, and ricotta "cheesecake" pie. Of course, it wouldn't be a true Orfano experience without a martini; thankfully, the martini cart is back as well. Reservations can be made here.
Starting Friday, Gillette Stadium will once again be aglow with holiday displays thanks to Magic of Lights, a drive-through attraction with nearly 1 million lights. Using LED technology and digital animations, Magic of Lights portrays dozens of festive scenes, including the brand-new Illuminating Mega Trees, which syncs holiday music with 40 feet of dancing holiday lights. Tickets must be purchased in advance online and will not be available at the gate.
Boston Seaport will be transformed into a winter wonderland starting this Friday with the return of Snowport, a hub of large-scale winter games, a tree market, brilliant lights displays, and a European-style holiday shopping experience. Visitors can browse more than 60 small businesses, then take a break with craft cocktails from Tuscan Kitchen or doughnuts and gingerbread with cider from Breezy Hill Orchard. Then it's game on, with diversions including iceless curling, light-up Bocce, and large-scale versions of Battleship, Jenga, KanJam, and more.
Here's a way to feel good while you're downing home fries: On Saturday, Cambridge's Vialé is hosting its 7th annual benefit brunch in support of Food For Free, an organization that improves access to healthy food. For $35, the restaurant will offer a prix-fixe menu, with 100 percent of the proceeds going to Food For Free. Call 617-576-1900 to make a reservation for the event, which runs from 10:30 a.m. to 2 p.m.
Did you know that the lineage of some of the most popular tattoo designs in the world can be traced back to Japan? Be it a colorful dragon, a coiled snake, a roaring lion, or a single flower, the art of 19th century woodblock prints (ukiyo-e) made the move from wood to skin in the 20th century. Starting this Saturday, the MFA's "Tattoos in Japanese Prints" will showcase nearly 80 works by ukiyo-e master Utagawa Kuniyoshi and several of his contemporaries.
Newsletter Signup
Stay up to date on all the latest news from Boston.com