Music
Red Hot Chili Peppers and Foo Fighters are headlining Boston Calling 2020
Two of the biggest names in alternative rock are coming to Boston next year.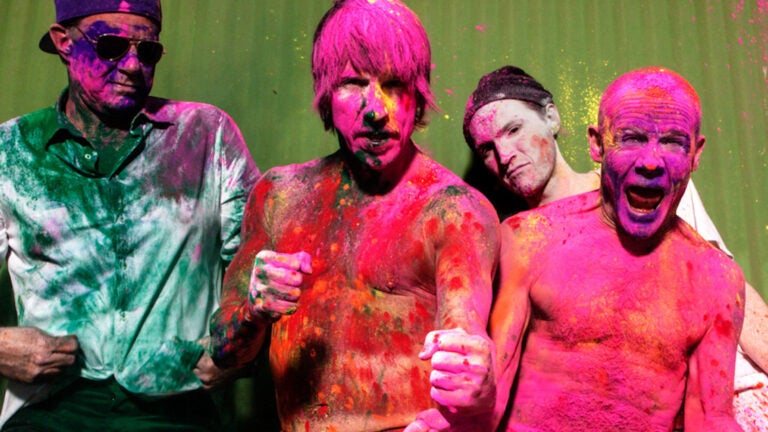 Get ready to rock, Boston.
The Red Hot Chili Peppers and the Foo Fighters will headline Boston Calling 2020, bringing two of the biggest alternative rock bands in America to Harvard Athletic Complex in Allston next Memorial Day weekend, May 22-24, 2020.
Boston Calling is one of the first major U.S. music festivals to announce its headliners for 2020, and typically releases lineup news in January. But organizers were eager to get the news out early this time around, and will begin offering pre-sale tickets to the festival starting later this week.
"Boston is such a great city for rock music, and we are so proud to bring some of the most important rock artists of all time to Boston Calling next Memorial Day Weekend," said Boston Calling Events CEO and co-founder Brian Appel. "We have worked for years to bring the Foo Fighters and Red Hot Chili Peppers to the festival, and this year everything lined up perfectly. We couldn't be happier, and will complement them with an incredibly diverse lineup of artists throughout the festival weekend."
A limited number of pre-sale three-day general admission ($239), VIP ($549), and Platinum ($1,049) passes will be available starting Thursday, Nov. 14, at 10 a.m. at bostoncalling.com, with prices likely to rise when the festival's third headliner and full lineup of 60-plus acts are announced in January..
Founded in 1983 in Los Angeles, the Red Hot Chili Peppers are widely regarded as one of the most successful alternative rock bands ever, selling more than 80 million records and earning 25 top-ten songs on the Billboard Alternative Songs chart. The Rock and Roll Hall of Fame inductees most recently performed in Boston in 2017, with a pair of shows at TD Garden on Feb. 7 and 8. The band announced in October 2018 that it was working on a 12th studio album.
RHCP will be joined in Boston by Foo Fighters, the band formed by former Nirvana drummer Dave Grohl in 1994. Four of the group's nine albums won the Grammy Award for Best Rock Album of the Year, and the alternative rock titans announced work on a 10th studio album last month. The band most recently played in Boston in 2018 with a pair of shows at Fenway Park on July 21 and 22.