Beer
Harpoon acquires a popular local craft brewery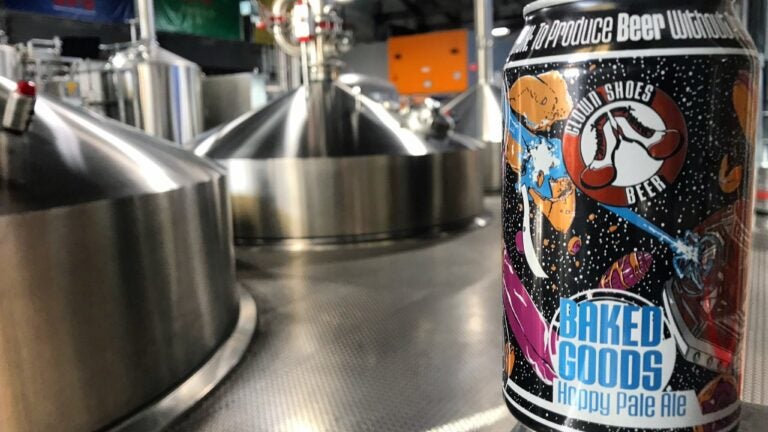 A popular local craft brewery known for both high-quality beer and comic-style bottle and can art has been acquired by Harpoon Brewery.
Clown Shoes Beer of Ipswich will now brew its beer at Harpoon's Boston and Windsor, Vermont, facilities, according to a statement from Harpoon. One of the top-rated breweries in Massachusetts, according to national beer reviewing site BeerAdvocate, Clown Shoes also stands out because of its distinctive beer art, featuring the story of fantasy heroes like "Genghis Pecan" on the Pecan Pie Porter and the planet-hopping "Miracle Mike" and his canine sidekick, Bionic, on the label of the Space Cake Double IPA.
"One constant for us has always been our appreciation and respect for independent brewing," Harpoon said in its statement. "So when we heard of an opportunity to join forces with a fellow Massachusetts brewer, we paid attention. The more we learned about the team we now call our friends and colleagues, the more excited we became at the prospect of working together."
Clown Shoes founder Gregg Berman, meanwhile, preemptively responded to the potential criticism that the Clown Shoes team were "sellouts" for joining the larger Harpoon.
"Yes, Clown Shoes has been acquired by Harpoon," Berman wrote in a blog post. "No, we are not going to lose our identity and no, we are not 'selling out.' Harpoon is an independent, employee owned craft brewery. All Clown Shoes Employees are moving over to Harpoon. All of us will become employee owners. For this partnership to work, everyone needs for us to continue to be Clown Shoes."
Both breweries said that customers should expect new small-batch beers from Clown Shoes to arrive at an accelerated rate in 2018, and that Clown Shoes beers will be served at the Harpoon Brewery Beer Hall, alongside other Harpoon and UFO beers.