Beer
Another — yes, another — beer garden is opening in Boston this week
But this one is different; this one has tacos.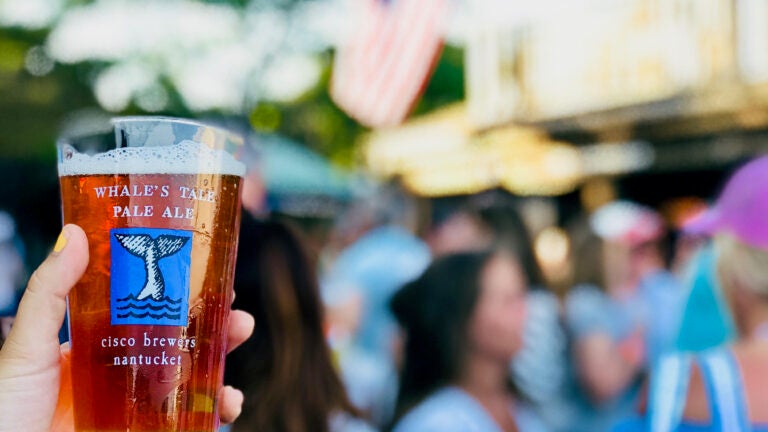 Boston's summer of beer gardens just won't end.
Cisco Brewers announced Monday that the Nantucket-based brewery is opening a new beer garden Wednesday in the Seaport.
Located on Seaport Boulevard just west of District Hall near the MBTA Silver Line's Courthouse Station, the outdoor beer garden is expected to run through October, weather permitting. It will be open Wednesday through Friday from 4 p.m. to 11 p.m. and Saturday from noon to 11 p.m.
Boston residents may be asking: Wait, another beer garden? Yes, it's true; the area is getting sort of crowded with these sorts of seasonal pop-ups.
But this one is different. Not only will it be the first of its kind in the Seaport district, it will also have tacos. According to the company's announcement, Cisco is teaming up with Loco Taqueria & Oyster Bar in South Boston to serve tacos and have a raw bar at the new venue.
Cisco opened its first off-island location in Portsmouth, New Hampshire, earlier this summer, but CEO Jay Harman says that they're just now arriving in the city that has "always felt like our off-island home."
"Many of the guests who visit us in ACK are from Boston, so we wanted to take a slice of what we do on island and bring it here," Harman said in a statement.
The drink menu will include Cisco's well-known classics, Whale's Tale Pale Ale and Grey Lady Wheat Ale, as well as Gripah, a grapefruit session IPA that the brewery released in March. Non-beer drinkers will have options, too; the beer garden will sell wine and cider from Cisco's sister company, Nantucket Vineyards.
Cisco says a portion of the proceeds from the location will support the Massachusetts Fallen Heroes Memorial Fund, the veterans charity that is behind the nearby Seaport memorial honoring local service members who've died since the 9/11 attacks.
"One of the great things about being part of the Seaport neighborhood is that we can directly give back to the Boston community that's supported us for so long," Harman said.