Beer
11 very New England brews out this fall, according to local beer pros
There are plenty of regional beers to choose from this season.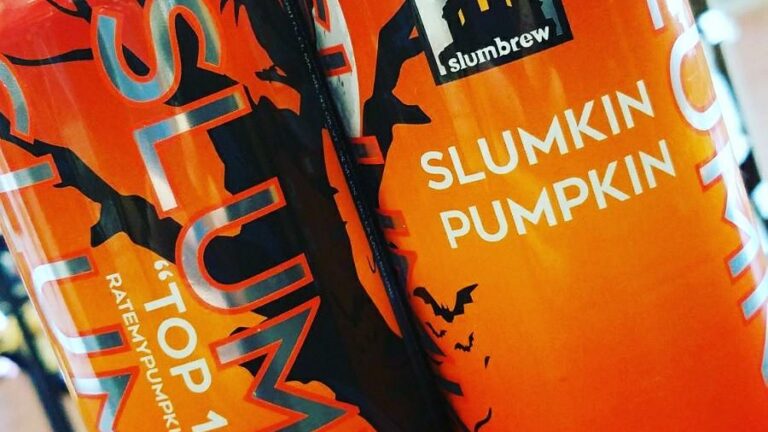 New England's breweries are ushering in autumn with crisp, colorful releases that pay homage to the region.
We reached out to veterans and upstarts in the region's beer industry to get a taste of what's on tap, on shelves, or still on the way. Whether an IPA that shouts out its neighborhood or a pumpkin ale getting into a spooky spirit, there are plenty of local beers to choose from.
Here's what they said about the very New England beers on offer this fall.
1. Animal House (Apple Cider Donut Ale) from Lamplighter Brewing Co. in Cambridge
"In collaboration with Graft Cider out of Newburgh, N.Y., the concept of Animal House is inspired by New England's apple-picking season and the beloved flavors of fall. This beer is brewed with a blend of spices and fermented with a Norwegian kveik yeast. During the brew, we used a special process to caramelize the wort and added a unique apple cider concentrate that will make 20 percent of the sugars in fermentation derived from apples. We're hoping it will represent everything we love about fall: cider donuts, apple pie, and crisp autumn days." — Tyler Fitzpatrick, brewmaster at Lamplighter Brewing Co.
2. Tahitian Vanilla Crown and Crate (Double IPA) from Trillium Brewing in Canton and Fort Point
"As we enter the heart of harvest season here in New England, Massachusetts-sourced raw wildflower honey makes an appearance alongside Tahitian vanilla beans, lactose, Galaxy, and Mosaic." — Jonathan Tompkins, director of marketing for Trillium Brewing Company
3. Slumbrew Slumkin (Pumpkin Ale) from Somerville Brewing Company in Somerville
"Made in small batches with fresh local sugar pumpkins, it's a fall favorite." — Caitlin Jewell, co-founder and co-owner of Somerville Brewing Company
"News of Doyle's Café closing in JP has rocked our Sam Fam. … Doyle's was the first bar to serve Samuel Adams Boston Lager on tap and has been a friend to our Boston Brewery for over 30 years. A Jamaica Plain-inspired brew [is] slated for release later this fall. It's aptly named Jamaicaway IPA. We're excited to share that Samuel Adams Boston Brewery will be holding a neighborhood event featuring local food, music, and fun on Nov. 3 to celebrate the limited release of this taproom-exclusive beer." — Brittany Zahoruiko, senior manager of communications at Boston Beer Co.
5. Paradiso Pour Over (Belgian-style Tripel) from Longtrail Brewery in Bridgewater Corners, Vermont
"Brewed with maple bourbon barrel-aged coffee beans from Charlotte, Vermont's Paradiso Farm Coffee, [which] adds green Honduran coffee beans to Vermont maple bourbon barrels before roasting. Once the beans have acquired a distinct maple bourbon character, they're roasted to deliver notes of chocolate, maple, and bourbon. Our brewers used the roasted beans to finish their take on the traditional Belgian-style Tripel, which features distinctly delicious notes of bubblegum and spice that balance hints of booze and bourbon from the beer, beans, and barrel." — Drew Vetere, communications manager at Longtrail Brewery
6. Vestige (Local Saison) from Remnant Brewing in Somerville
"The Remnant beer that most pays homage to the region would be Vestige, a local saison featuring mainly my own homegrown hops (Comet, Cascade, Fuggle, Hallertau, and Southern Cross) as well as some from Four Star Farms — and with a bunch of local spelt from Valley Malt in the grain bill. This beer should be out late October or early November this year, but I don't have an exact date as of yet." — Charlie Cummings, head brewer at Remnant Brewing
"The first pumpkin ale produced in New England since colonial times (we first brewed it in 1990!), it's crafted from Massachusetts-grown, fresh, whole, organic sugar pumpkins from Lazy Acres Farm in Hadley and The Farm School in Athol. A portion of our barley malt comes from Valley Malt in Hadley, as well. Subtly spiced with a little cinnamon and allspice, it's a delicious beer which our fans throughout the Northeast look forward to each year."
— Will Meyers, brewmaster at Cambridge Brewing Company
8. First Thanksgiving on a Sour Planet (Wheat Ale) from Aeronaut Brewing Company in Somerville
"A tart, wheat ale that is brewed with apples from Carlson Orchards in Harvard. We usually bottle this brew for Thanksgiving, but we may end up putting it in cans instead. This would be released in early November."
— Lee Hatfield, communications manager at Aeronaut
9. Autumn Landscape (Festbier) from Industrial Arts Brewing in Garnerville, New York
"Our take on a Festbier. Lighter in color and body than a Marzen, this easy-drinking lager is a rich golden color, has light, toasty notes and a crisp and balanced finish. [It's] hopped with Willamette and Mt. Hood from Pedersen Hop Farm, as well as Crystal from Willet Hop and Grain, it was fermented with a traditional German lager yeast strain. The can art features Ursula Schneider's 'August Hudson River' painting, and 10 percent of the proceeds will go to Hudson Valley Seed, a non-profit focused on food justice and community wellness through garden-based education."
— Sofia Barbaresco, brand director at Industrial Arts Brewing
10. Cake! (Amber Ale) from Exhibit A Brewing in Framingham
"A partnership beer that we do with My Grandma's of New England coffee cake company. It's an amber ale that we brew with pumpkin-spice coffee cake, vanilla, cinnamon, and Daily Driver coffee from Share Coffee Roasters."
— Kelsey Roth, general manager at Exhibit A Brewing
11. Brocktoberfest (Festival Lager) from Idle Hands Craft Ales in Malden
"It's an ode to the beautiful fall weather in New England, a beer to honor the change in seasons. It is named after our owner's son, not Brock Holt. It is a great beer to enjoy outside with the changing leaves."
— Josh Deering, social media/marketing manager at Idle Hands Craft Ales