Beer
Magic Hat Brewing Co. will sell its Vermont brewery to Zero Gravity Craft Brewery
"Thank you to Burlington for allowing us to be a part of your community," the brewery shared.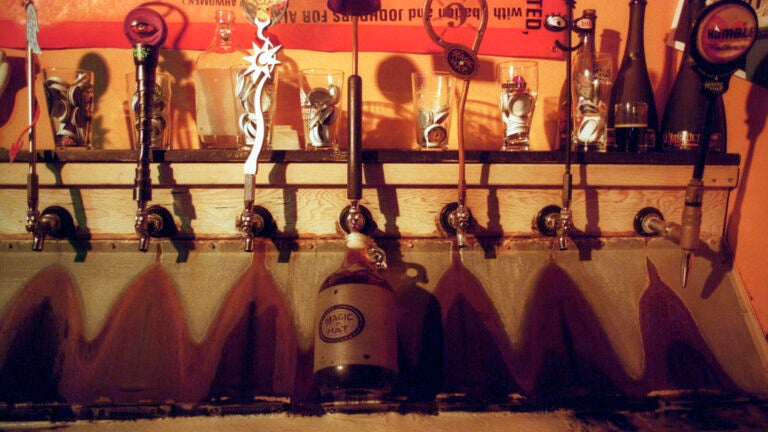 Magic Hat's Vermont brewery is changing hands.
On Tuesday, the company, which is now owned by New York-based FIFCO USA, announced that it is selling its South Burlington brewery and performing arts center, dubbed The Artifactory. Production will move to FIFCO's newly updated brewery in Rochester, N.Y.
"Thank you to Burlington for allowing us to be a part of your community," Magic Hat's Twitter announcement read. "You helped us emerge as one of the early pioneers in Vermont craft beer. And with your support, Magic Hat's performance in every pint came to life through amazing partners, talented artists, lively events, and a progressive community mindset that will be gravely missed. Know that wherever Magic Hat is made, you will always be a part of its personality, social conscience, and DNA for years to come."
According to a press release, Vermont-based Zero Gravity Craft Brewery will purchase Magic Hat's brewery and equipment and take over its lease. The deal is set to close on July 1.
"As a Vermont-based brewery, Zero Gravity is excited to be taking over a facility where so much of Burlington's craft beer history was created," Matt Wilson, CEO of Zero Gravity Craft Brewery, said. "As our production needs continue to grow, this facility right down the road from our Pine Street brewery will allow us to increase our efficiency, while the existing infrastructure will allow us to stay true to our environmental impact goals. The addition of this new facility will allow us to expand our production without sacrificing the space needed for the creative development and innovation that our brewery is known for."
All Magic Hat employees who were let go from FIFCO USA will receive severance, and those who were employed in brewing and operations will be considered for open positions with Zero Gravity.
A number of Magic Hat beers, including a selection of packages of #9 beer, are already produced at the Rochester brewery. The brewery received a $50 million upgrade in 2018, along with a new draft center earlier this year.
Magic Hat was founded in 1994 by Bob Johnson and Alan Newman, and became known for collaborating with local and national artists to design unique labels and tap handles. The founders were steadfast supporters of the arts and fought for a variety of social and environmental issues. The company recently pledged donations to the NAACP and Justice for All Vermont, and encouraged its fans to do the same.