Beer
Trillium Fort Point is temporarily closed after an employee tested positive for COVID-19
The brewery outlined the immediate steps it is taking in response.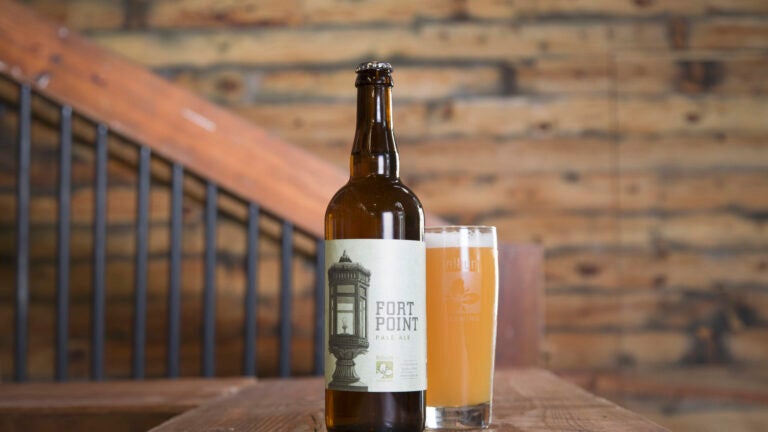 Trillium Fort Point is the latest establishment to announce a temporary closure after an employee tested positive for COVID-19.
In social media posts Wednesday afternoon, the brewing company revealed that management had "just learned" of the positive test result.
"The employee last worked on Saturday, 10.17, at which time they felt well and did not have a temperature," the post read. "They began feeling ill, were tested on Sunday, and just received positive test results this afternoon. We have anticipated and prepared for this possibility and are taking the following steps immediately."
https://www.facebook.com/trilliumbrewing/posts/3498134843558990
The brewery also outlined how it will handle the situation, noting that management plans to "… maintain privacy and confidentiality for our employee by acknowledging that they worked this past Thursday through Saturday, October 15-17, in a non-customer facing position." Trillium has implemented contact tracing at its taprooms, and a company representative said outreach will begin to customers who visited the Fort Point location during this three-day period.
The brewery also noted that the taproom has closed and will undergo a professional cleaning, with a reopening date announced "once we can do so safely." Staff members are all being tested for COVID-19 and will not be able to return until their test comes back negative; if an employee tests positive, she or he will be provided with paid sick leave for the two-week quarantine period, according to the post.
"We have taken great measures to protect the health and safety of our guests and staff since the beginning of this pandemic and will continue to do so," the brewery shared. "For those customers who have ordered products for retail pickup at Fort Point today, including but not limited to Affogato, your order will be held until we are able to safely reopen. Alternatively, you can receive a full refund for your order by contacting us via social media or [email protected] for such."
Many responses to the post commended the company's quick action and clear messaging.
"Exactly how the industry should be handling this," Abe Lodge wrote. "Unfortunately most places are not."
"Thank you for your thoughtful and well planned response," Keith Polis wrote. "Wishing a speedy recovery to your staff member and hoping everyone else stays safe and healthy."
Trillium Fort Point is located at 50 Thomson Place in the Seaport.