Beer
Flying Embers to land in Roxbury with hard kombucha, hard seltzer
Here's what we know about the new taproom, opening in late June.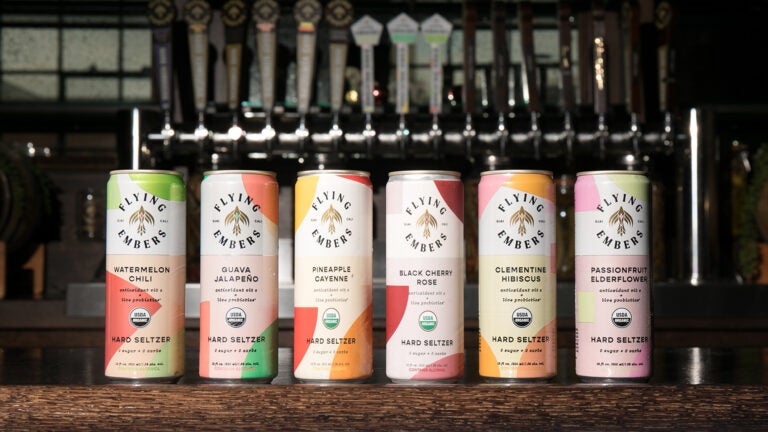 With hard seltzer soaring in popularity and hard kombucha on the rise, Roxbury's newest brewery, Flying Embers, is poised to fit right in.
Scheduled to open in late June, the Ventura, California-based brewery will land in the former Backlash Brewery space at 152 Hampden St. Fermentation is a driving force at Flying Embers: The brewery has made a name for itself by focusing on hard kombucha, hard seltzer, and experimental beers, with taprooms in Los Angeles and Santa Barbara.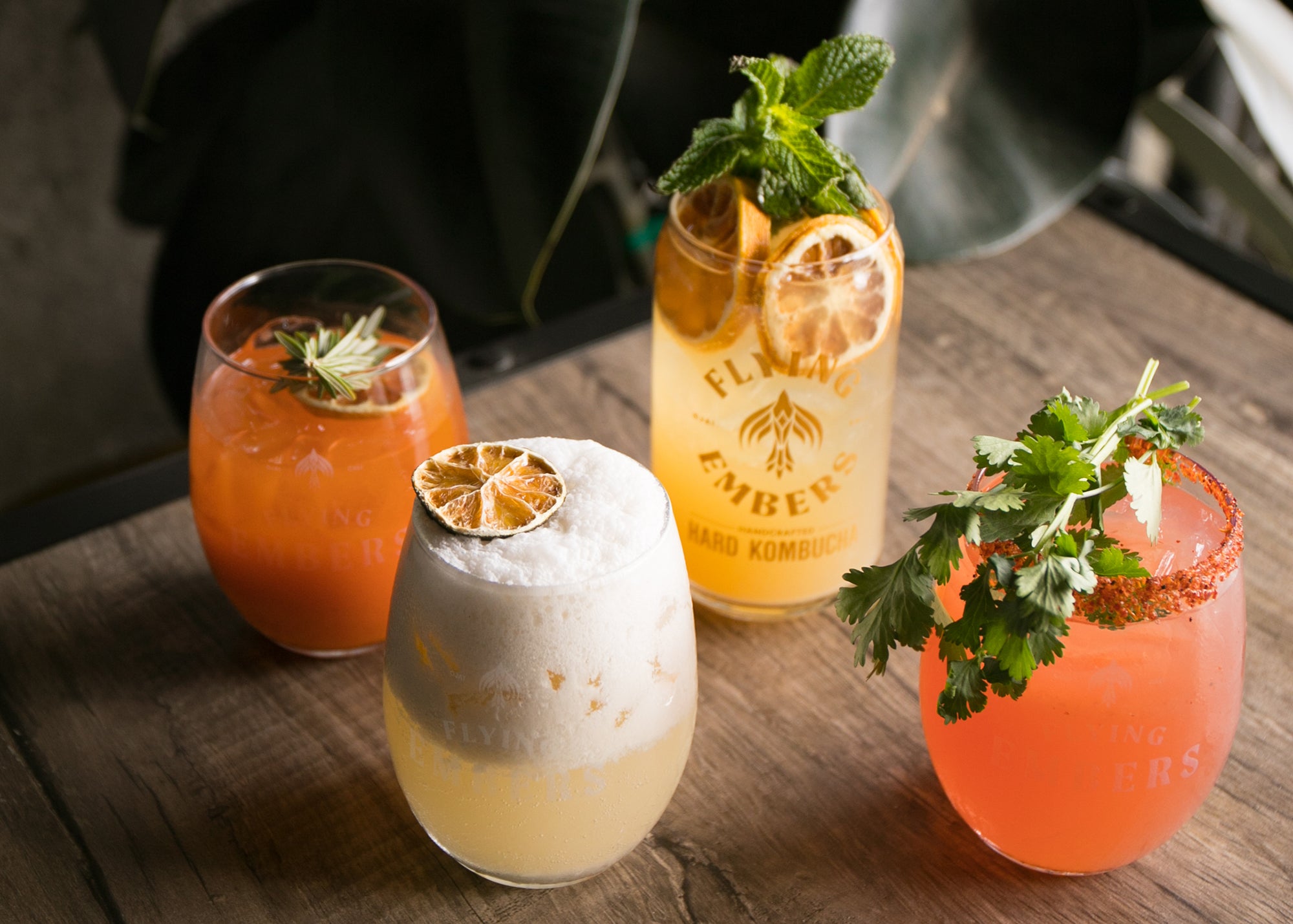 According to a Flying Embers representative, the Boston taproom will feature both indoor and outdoor seating, with artwork from local artists decorating the walls and live music providing entertainment. Visitors will be able to choose from a selection of hard kombucha flavors — pineapple chili, ginger, watermelon basil — along with hard seltzer options, like guava jalapeño, clementine hibiscus, and pineapple cayenne. Boochtails — Flying Embers's take on cocktails using hard kombucha — will also be on the Roxbury taproom's menu, as will non-alcoholic beverages. For food, the brewery will partner with local food truck and restaurant company Bon Me.
Flying Embers was founded in 2017 by Bill Moses, who almost saw his bourgeoning company destroyed by the Thomas Fire, which spread across Ventura and Santa Barbara counties. To pay tribute to those who fought to quell the wildfire, Flying Embers donates one percent of its revenue to firefighters and first responder organizations.
Stay tuned for an opening date of Flying Embers in Boston.
Newsletter Signup
Stay up to date on all the latest news from Boston.com