Beer
10 new local beers to try this fall
From pumpkin stouts to tart sours, here are the fall beers coming to a taproom near you.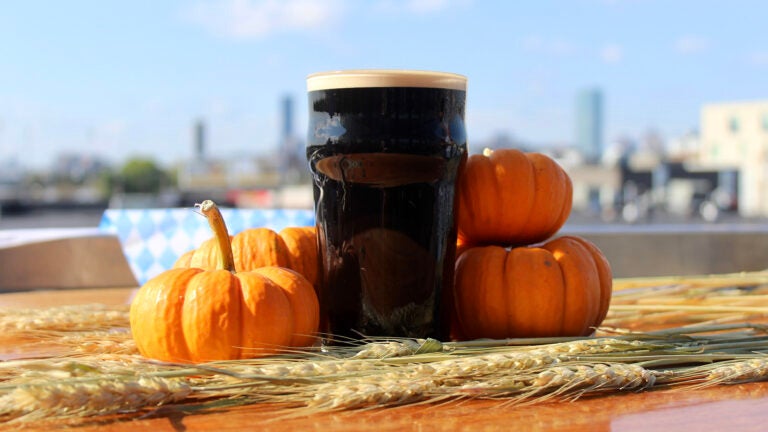 If pumpkin spice lattes have already made their way onto seasonal menus, pumpkin beers are close behind. In true fall fashion, there are plenty of pumpkin-infused beers flowing from taps at local breweries this year, but you can also find juicy New England IPAs, smokey lagers, and fruit-forward sours that go beyond basic autumn brews.
While Hyde Park's Roundhead Brewing gets ready to open its taproom doors, founder and head brewer Luis Espinoza partnered with White Birch Brewing in Nashua, N.H., to brew Quantum Reggae. The berliner weisse was fermented next to speakers playing reggae music for 72 hours, supposedly speeding up the fermentation process by two days. Dorchester Brewing Co. just released its very first pumpkin beer, a sweet stout served on nitro. And at White Lion Brewing in Springfield, a grape and apple bellini sour uses in-season ingredients to make a very brunch-centric beer.
Don your coziest flannel and head to one of these 10 local breweries, where you'll find fall beers happily dominating the tap lines for the next few months.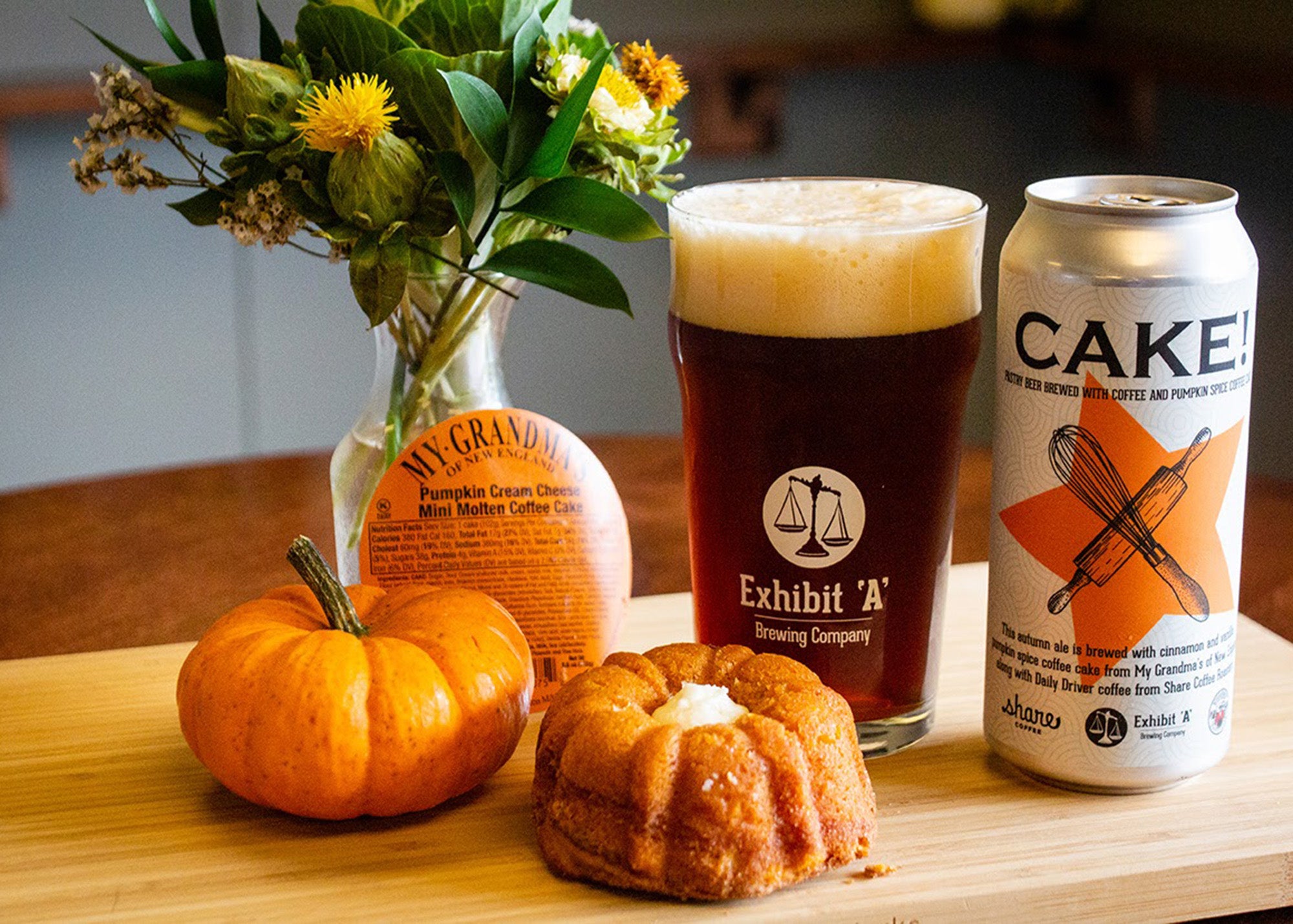 Why have pumpkin pie when you can have pumpkin cake … in beer form? Exhibit 'A''s upcoming ale is brewed with pumpkin spice coffee cake from My Grandma's of New England, along with cinnamon, vanilla, and Daily Driver coffee from Share Coffee Roasters. It's like an autumn breakfast rolled into a beer, and we're here for it. Find Cake! at the Framingham brewery and in Massachusetts retailers later this month.
Look for it: Sept. 29
Downtown Boston's Democracy Brewing reopened in July after spending months in hibernation, and luckily for us, the brewery has reemerged with some new beers. The Big Fellah is a hefty New England Double IPA, made with ​​Citra, Mosaic, and Idaho 7 hops, clocking in at almost 8 percent ABV. An homage to the Irish revolutionary Michael Collins, whose photo hangs in the brewery, the juicy brew contains notes of mango, apricot, and tangerine.
Look for it: Sept. 23
You've seen the Sweatah Weatha SNL skit, right? Well, now's the time to sip on a local Sweatah Weatha beer. The seasonally appropriate newcomer from Distraction Brewing is a pumpkin double New England milkshake IPA made with real pumpkin, and ideally enjoyed while wearing a cozy sweater. It will only be available on draft, so head over to the Roslindale brewery once it debuts to order a pint.
Look for it: TBD
Called OPO for short, Dorchester Brewing's Obligatory Pumpkin Offering isn't just another basic pumpkin beer. The rich stout is made with roasted barley, chocolate malt, and a hefty helping of pumpkin spice, then served on nitro in the brewery's taproom. Rolling in at 6.1 percent ABV, it's a must-try if you're looking for a fall sipper with a kick.
Look for it: Out now
Night Shift's newest flagship release, Haze Maze, is set to debut in mid-October, when New England corn mazes will be in full swing (hence the name). The double dry hopped, double India Pale Ale uses Citra and Eukuanot Cryo hops, and will be released on draft and in local stores.
Look for it: Oct. 13
For something a little smokier, keep your eyes out for Fire Walk With Me. Named for the Twin Peaks prequel and modeled after the smoked lagers of Bamberg, the 4.4 percent ABV beer uses Beechwood rauch malt for a hint of smokiness, along with Mandarina Bavaria hops for more bitter notes. Find it on draft and, for the first time, in 16-ounce four-packs at Notch's Brighton and Salem taprooms.
Look for it: Mid-October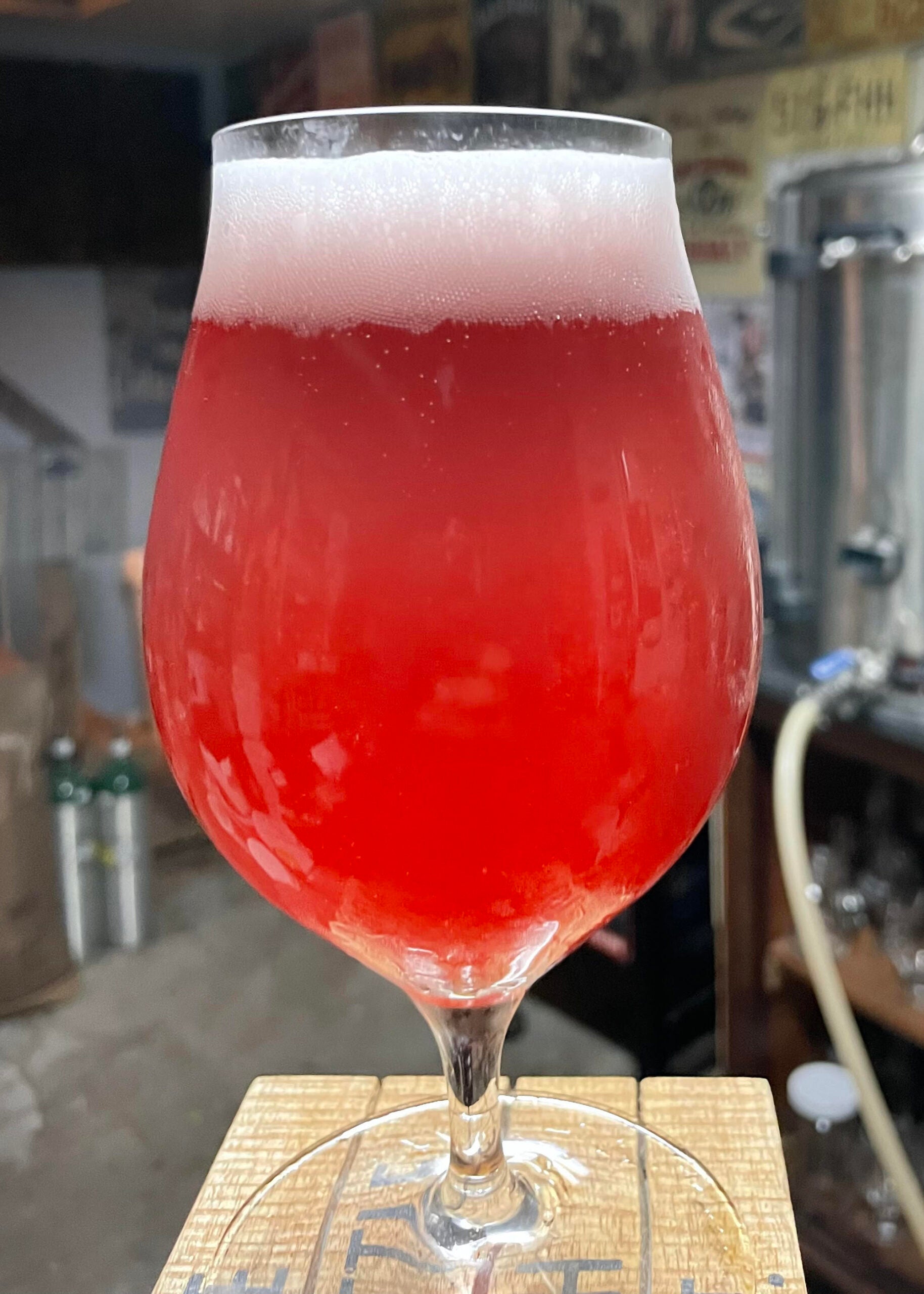 Roundhead Brewing is still working on opening a new taproom in Hyde Park; until then, it's using the tanks at White Birch Brewing in Nashua, N.H., to brew its latest beer, Quantum Reggae. And how they make it is a doozy: co-owners Craig Panzer and Luis Espinoza hooked up speakers next to the fermenting tank, where they played 72 hours of reggae music. "Head brewer and Roundhead founder Luis Espinoza experimented with three types of music: heavy metal, classic rock, and reggae," Panzer shared in an e-mail. "Reggae delivered the best results, speeding up primary fermentation by two days." The dragonfruit berliner weisse is tart, refreshing, and, clearly, full of positive vibes.
Look for it: Mid-September
Inspired by Detroit post-punk band Protomartyr, whose fifth album is titled Ultimate Success Today, Springdale Beer's Ultimate Success is a hazy IPA featuring Michigan Copper and Enigma hops. It's the newest release in the Framingham brewery's line of hazy IPAs that take inspiration from the team's Spotify playlist. Hit play, crack open an Ultimate Success, and call it a day.
Look for it: Early October
Springfield's White Lion recently launched a Bellini Sour Series, including a Passion & Peach Bellini Sour and a Lemon & Raspberry Bellini Sour. The next to debut: a Grape & Apple Bellini Sour, brewed with pureed Concord grapes and red apple for an oh-so-fall beer. Find it by the can or on draft at select locations around Massachusetts.
Look for it: Late September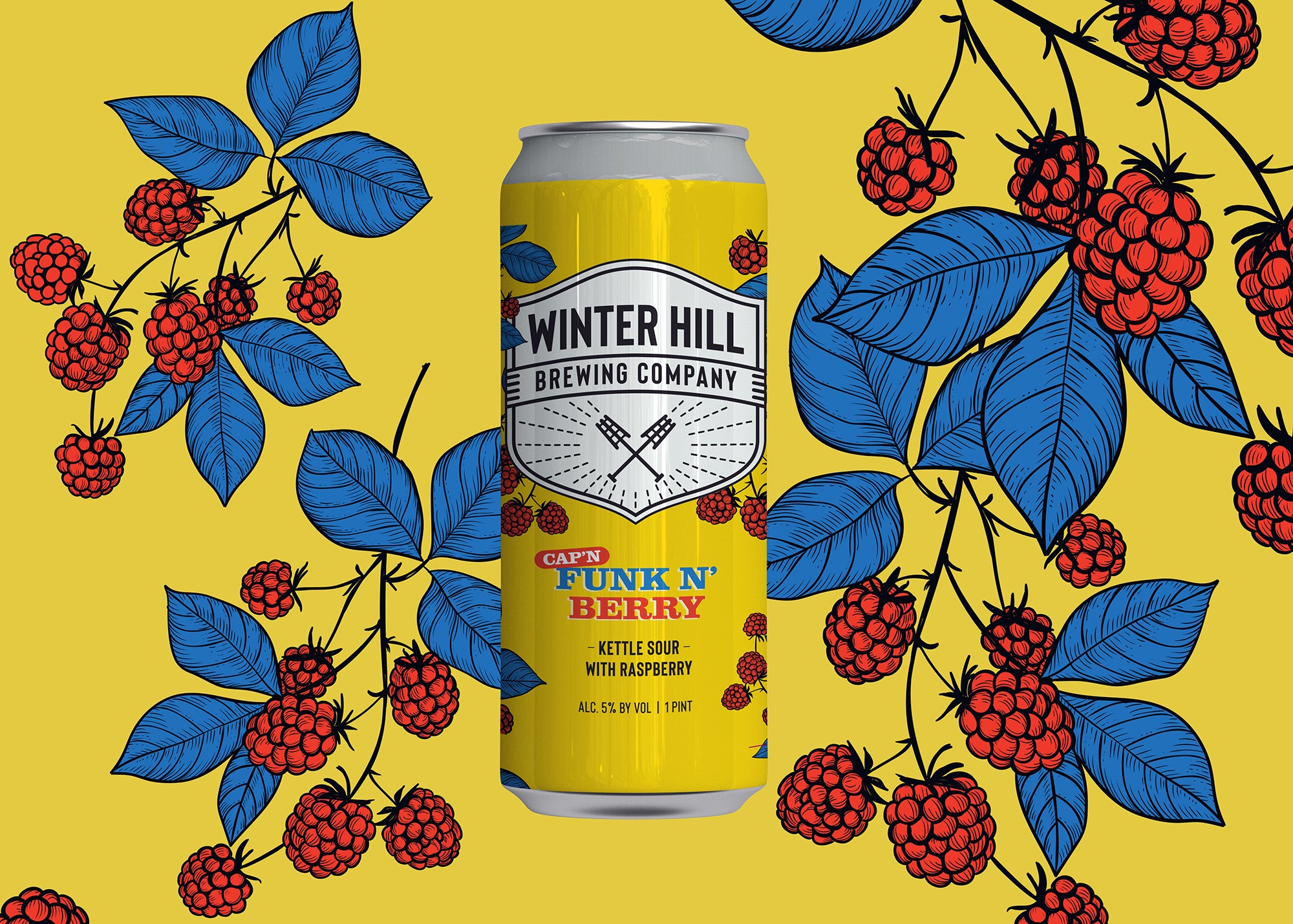 Pucker up: Cap'n Funk 'n' Berry, Winter Hill's very first sour to enter distribution, will be available across Massachusetts in early October. The kettle sour is brewed with raspberries, giving us one more throwback to summer just in case we aren't ready to dive headfirst into pumpkin porters.
Look for it: Oct. 2
Sign up for The Dish
Stay up to date on the latest food news from Boston.com.