Beer
Maine brothers Van and Sumit Sharma are brewing a better Indian beer
Rupee Beer is inspired by more traditional beers found in Indian restaurants and paired with other spicy food.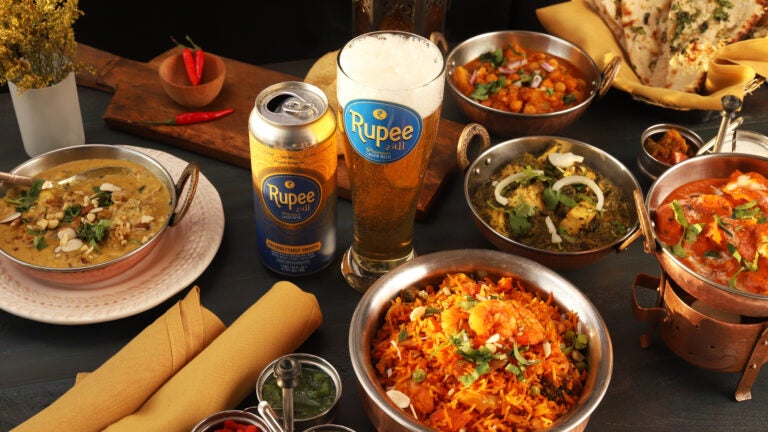 Van Sharma was of kindergarten age when his family moved from London to Maine to launch a group of what would eventually be three Indian restaurants.
"Growing up, as you can imagine in Maine in the '90s, there was not much diversity," says Sharma. "We were in the largest city in the state [Portland] as well, and still we were the only Indian kids in school. People used to think we were Native American."
Van and his brother, Sumit, eventually left Maine, to pursue work in London and Australia, respectively. But the brothers found themselves back in Maine during the pandemic, pitching in at their parents' one remaining restaurant, Bombay Mahal in Brunswick. As they helped run the mostly-takeout operation during COVID, supply chain problems created an issue: a lack of Indian beer to serve with customers' butter chicken and biryani orders.
"People who had been customers for 30 years were like, 'Hey, where's my Taj Mahal? Where's my Kingfisher?" says Van, referring to two predominant Indian beer brands.
The brothers identified another problem with traditional Indian beers, though, one that went beyond their availability during the pandemic.
"Why is Indian beer so bad?" asks Sharma. "These are such basic, mass-produced, highly-gassy beers. And that's literally the worst recipe to combine with heavy Indian food. . . . You go out for Indian on a Friday night and pair it with a bunch of Indian beers, that's not a vibe to go out afterward."
Van and Sumit decided to embrace their family's entrepreneurial spirit and come up with a better Indian beer for the family restaurant. They reached out to Alan Pugsley, formerly of Portland's Shipyard Brewing Co. and now a craft brewing consultant, for help with a recipe. After a "boozy tasting" featuring Bombay Mahal food paired with many international-style lagers, the group selected the characteristics they'd like to emulate for their new brew.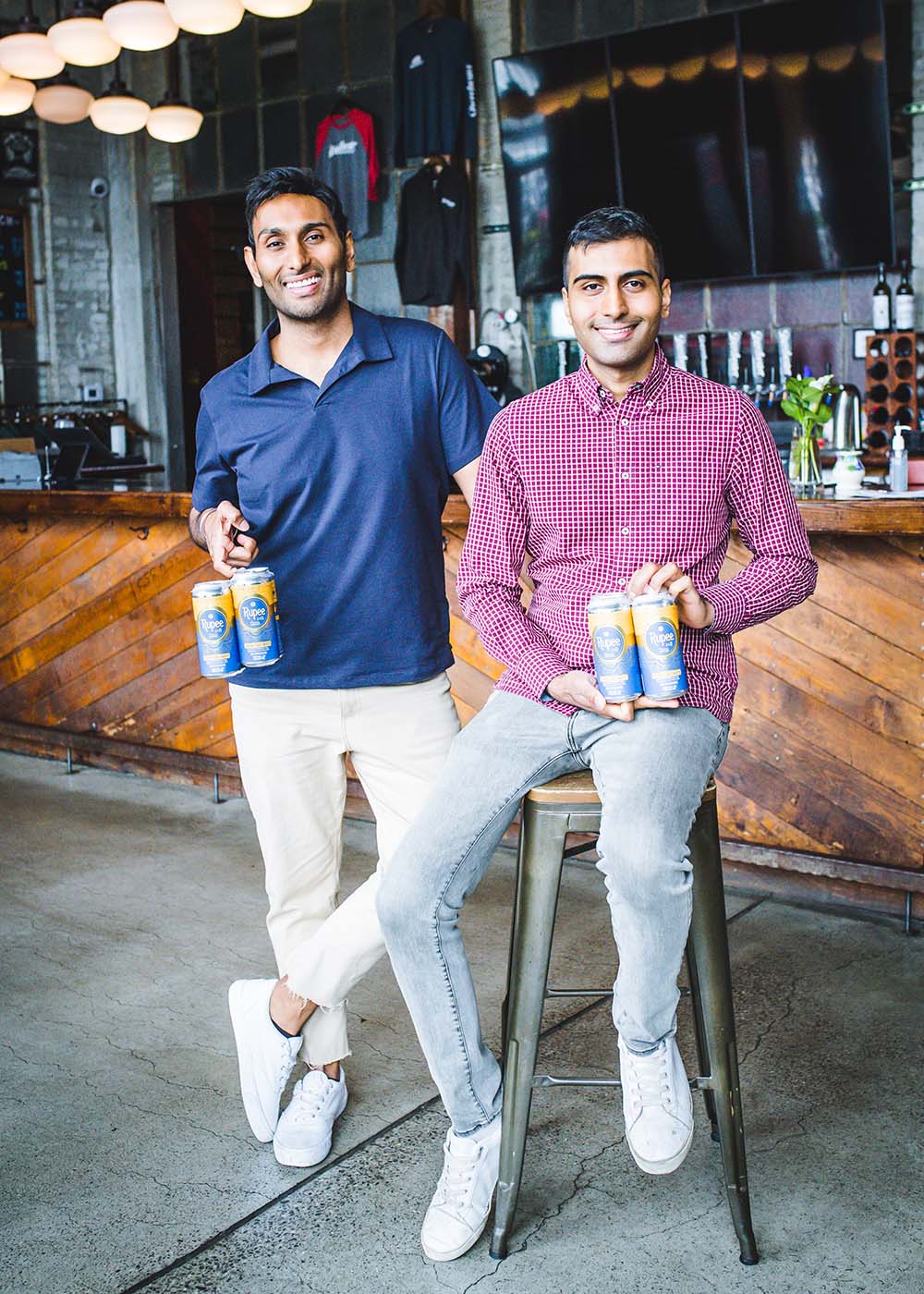 "Anything from bitterness to color to carbonation," says Sumit. "Any specific aspects we liked we were really trying to pick from those specific beers so [Pugsley] could kind of go to work and do what he does."
A process that started early in the spring of 2020 ended with the release of Rupee Beer in October 2021. Originally meant to serve at the family's restaurant, the beer is now distributed in 10 states, geared toward a growing Indian population in the United States, but also toward people who like pairing other Asian, African, or Caribbean food with something light and refreshing.
Poured into a tall, skinny lager glass, Rupee Beer appears the color of straw, with tiny bubbles making their way skyward. It smells like freshly baked bread and long grass, and is very easy to drink, with a full mouthfeel to counter all those bold flavors you just had. It's still a bit of a gassy beer, for sure, but one that would be a perfect complement to any savory food.
Locally, Rupee Beer is available at select Costco, Whole Foods, and Total Wine locations, as well as Boston-area restaurants like Shanti, Masala Square, and Passage to India.
Need weekend plans?
The best events in the city, delivered to your inbox.