Beer
Widowmaker Taproom & Kitchen will open in Brighton
Moving into the former Brato space, the spot will resemble a "gothic ski lodge."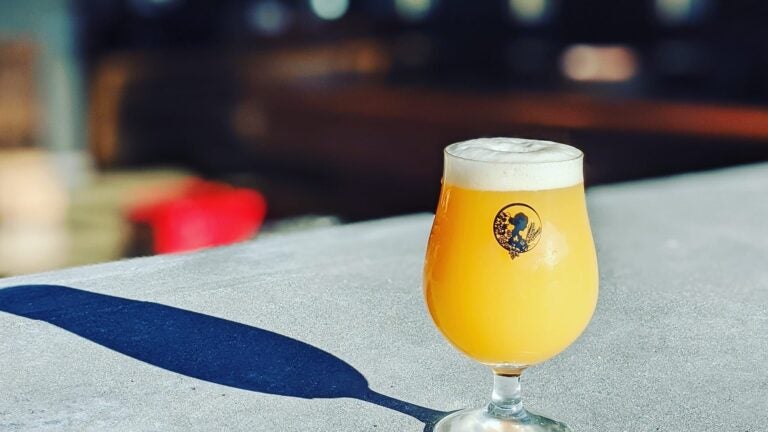 Those looking to enjoy a beer while exploring Brighton's vibrant music scene can turn to a new brewery opening this spring.
Widowmaker Taproom and Kitchen will be arriving in the neighborhood, opening a permanent location in Boston for the first time. The spot will be the brewery's second brick and mortar location, joining the brewery and taproom in Braintree, and will occupy the former Brato Brewhouse and Kitchen building. A key difference from the Braintree destination is that Widowmaker Taproom and Kitchen will sublease the space to Bone and Bread which will serve "farm to street food." Founder Ryan Lavery said that the team has been looking to expand for some time, and anticipates a late spring or early summer opening.
"We were looking all over and willing to pursue locations. When this one opened, we [said], 'we have to figure out how to make this happen,'" Lavery said. Given the team's experience in music and Brighton's culture, he added, "That area feels natural for us."
The spot will have a production facility, where popular beers like Blue Comet, an IPA, and Deadly Gardens, a Czech dark lager, will be made, using the business' trademark good ingredients and refined processes. From Bone and Bread, the menu will likely include items like the Chicken 65 sandwich, which comes with red onion and spiced yogurt sauce. The "uncommon ramen" will eventually come in flavors such as grilled cheese and tomato, French onion, and Italian wedding soup. Asian fusion fare will be featured prominently.
While the space will retain the "stoner rock branding" that people associate with Widowmaker, the design at the Brighton location will have matured a little bit, taking on the appearance of a "gothic ski lodge," Lavery said. The vibe will be relaxed, and the taproom will have a speakeasy energy. There will be a lounge space, high tops, and booths, as well as a mural from a local tattoo artist. An outdoor patio is also part of the proposed plan.
"I love our taproom in Braintree, but what people expect now is different," Lavery said. "We can't just roll out communal tables, pour the best beer we can brew, get a food truck, and then wipe our hands clean. We have to provide an experience."
Coming to Brighton, Lavery said that music is in Widowmaker's DNA, making them a great fit for the neighborhood, home to Roadrunner Boston and Brighton Music Hall. He added that team members were "heartbroken" to hear that Brato closed this past November, but are excited to have the space remain a brewery and draw the same local community. While many breweries struggled during the pandemic, Boston.com reported that Widowmaker not only survived, but thrived. Opening the Brighton location is part of that growth.
"When I close my eyes and [imagine] what a Widowmaker space [would be], this is what we're going to be building for people," Lavery said.
Widowmaker Taproom & Kitchen, 190 N. Beacon St., Brighton
---
Share with us: Do you have a favorite restaurant in Allston/Brighton? Let us know the best place to eat and drink, and what you love about it. Fill out the survey below or e-mail us at [email protected], and your response may be used in an upcoming Boston.com article and/or its social media channels.
Tell us: What's your favorite restaurant in Allston/Brighton?
Sign up for The Dish
Stay up to date on the latest food news from Boston.com.