Beer
True North and the Topsfield Fair are serving a new Giant Pumpkin Ale
Plus: A new Braintree beer garden on the South Shore.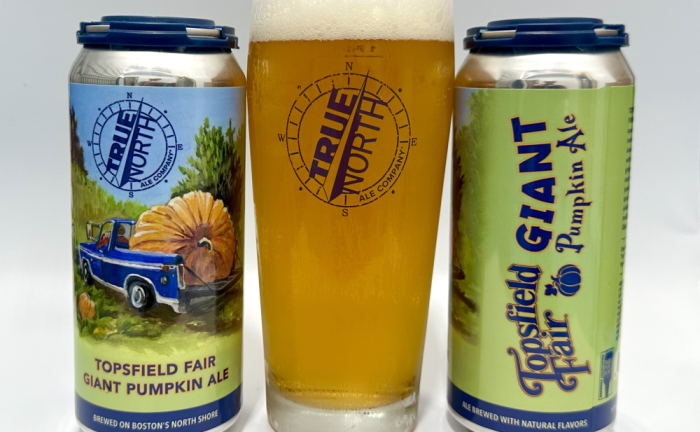 So as not to leave out either shore, this week's beer news comes from both north and south of the city.
It's fair season, and since first hosting a cattle show back in 1818, organizers of the Topsfield Fair have been promoting the agricultural interests of farmers on the North Shore. Today's iteration of the fair runs from Sept. 29 to Oct. 9, and in addition to cows features plenty of produce, performances, and craveable food. Last year, for the first time, the fair also quietly featured a beer garden.
The beer garden is back for 2023, with True North Ale Company in nearby Ipswich as the craft beer sponsor.
"The fair has actively promoted local business interests for more than 200 years," says James O'Brien, the fair's general manager, citing a successful run in 2022 as a reason to keep the beer garden going.
Practically, the beer garden is a large grassy area with room for kids to play and an enormous tent under which a few flat-screen TVs will keep fairgoers updated on the Patriots or the Sox. Several True North beers will be on tap, as well as some macrobrews. New for 2023 is Topsfield Fair Giant Pumpkin Ale, a play on the gourd-growing contest that's often a point of fascination for visitors. True North founder Gary Rogers grew up in Beverly and has fond memories of the whole fair experience, including the more recent pumpkin weigh-off.
"My wife and I met one of the giant pumpkin growers who lives nearby and enters the competition each year," says Rogers. "The care that he puts into growing a pumpkin weighing over a ton consumes his entire summer! I always want to see if a new record will be set."
(Officially, Tyngsborough's Jamie Graham set the record last year with a pumpkin weighing 2,480 pounds).
The Topsfield Fair Giant Pumpkin Ale, available at the fair in cans, is an easy-drinking beer with a rich malt sweetness complemented by pumpkin puree. Rogers says the spices are understated and "not the full Yankee Candle experience," and recommends that beer aficionados give this a try.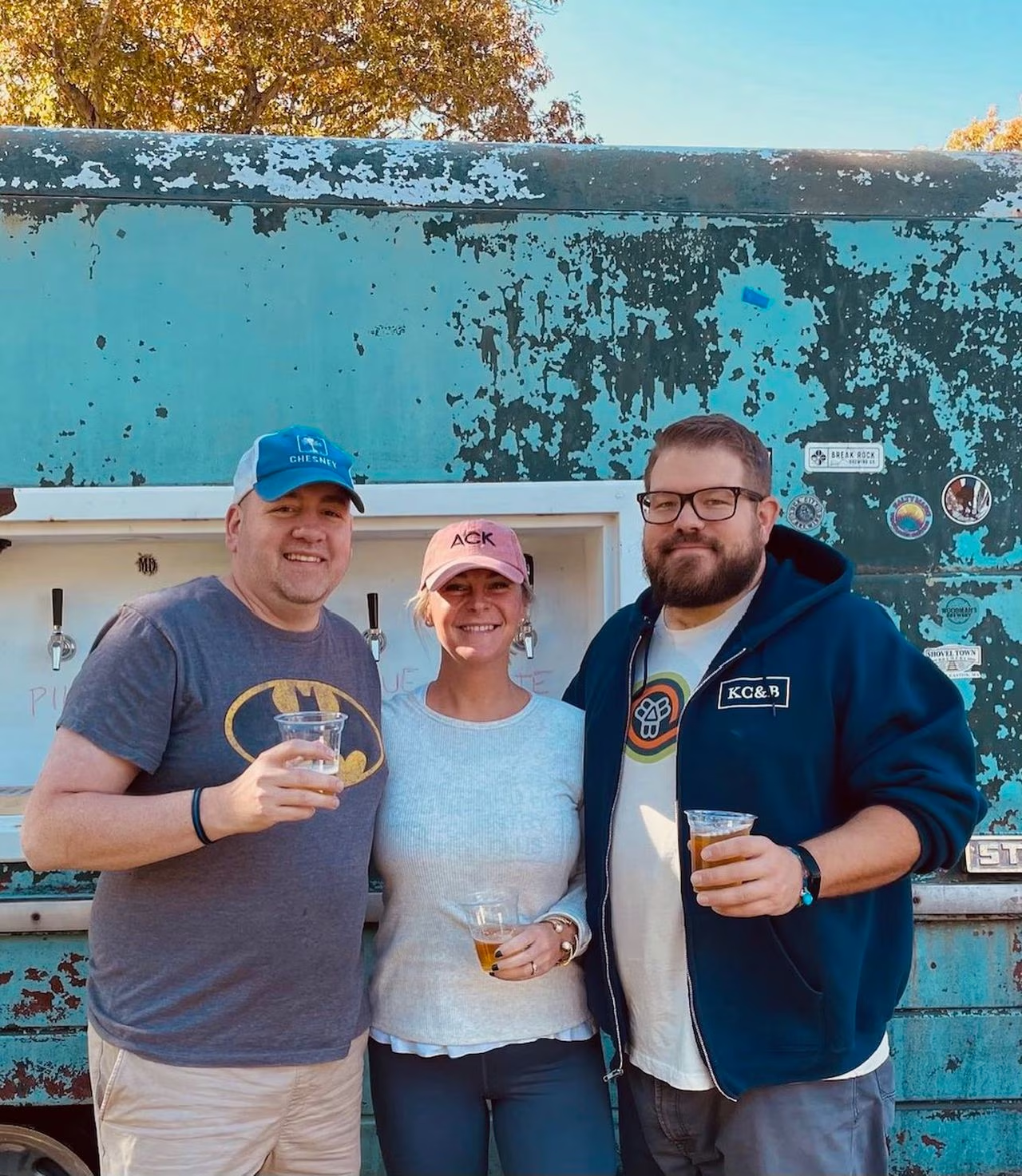 There's another beer garden worth checking out down in Braintree, where Kay Lorenz is in her fifth year of hosting the Braintree Beer Garden. This year, on Saturdays running until Oct. 28, Lorenz and business partner Avi Shemtov will take over part of the grounds of the Norfolk County Sheriff's Department. Lorenz and Shemtov both manage the Tapped Mobile Beer Truck, and Lorenz owns a beer and liquor store in town. The beer garden will feature six rotating draft lines, as well as wine and cider.
"I have seen so many changes to the Mass. beer scene," says Lorenz, who has been in the industry for 10 years. "Hazy IPAs are still selling well, but some fatigue with that style is starting to set in with the customers. The breweries that have a more diverse portfolio are starting to get more attention."
Expect a diverse selection of beers at the Braintree Beer Garden all season long, with a Halloween event on Oct. 28.
Need weekend plans?
The best events in the city, delivered to your inbox.