Breweries & Bars
Wondering which wines to drink this fall? Here's what local wine experts recommend.
We talked to the pros behind Boston wine bars, wine shops, and wine-focused restaurants to learn what we should be drinking this holiday season.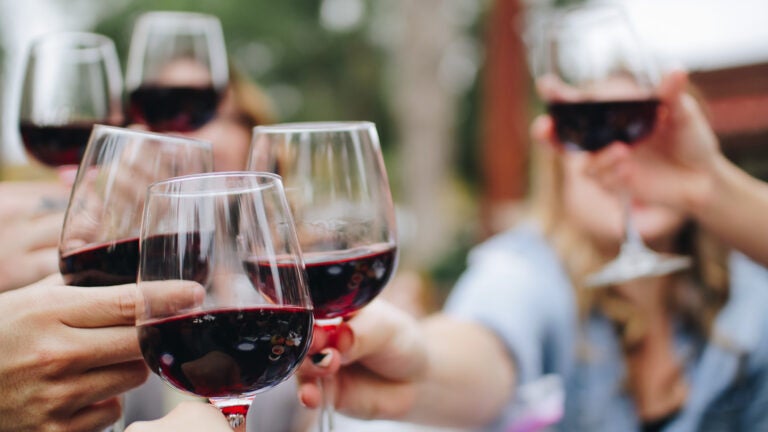 For anyone who doesn't consider themselves a wine aficionado, being in charge of the wine selection at holiday gatherings can be intimidating. And this year, it requires some advanced planning. With supply chain issues affecting inventory and shipping, the best time to start stocking up on your holiday wine supply is now — especially when it comes to Champagne, which is facing a shortage due to pandemic-related shipping issues and reduced yields the past few years.
"We're pretty much out of Champagne in the Northeast," said TJ Douglas, co-founder and CEO of The Urban Grape, a wine shop in the South End. "I bought more Champagne in the last month just to hold onto it because there won't be any by the time Christmas comes around."
His advice? Start buying bottles as soon as possible, whether it's Champagne, Beaujolais nouveau, or rieslings that pair perfectly with fall's seasonal bounty.
To find out exactly which wines we should be bringing to our holiday get-togethers this year, read on for advice from wine connoisseurs at Boston wine shops, wine bars, and wine-driven restaurants.
TJ Douglas, co-founder and CEO of The Urban Grape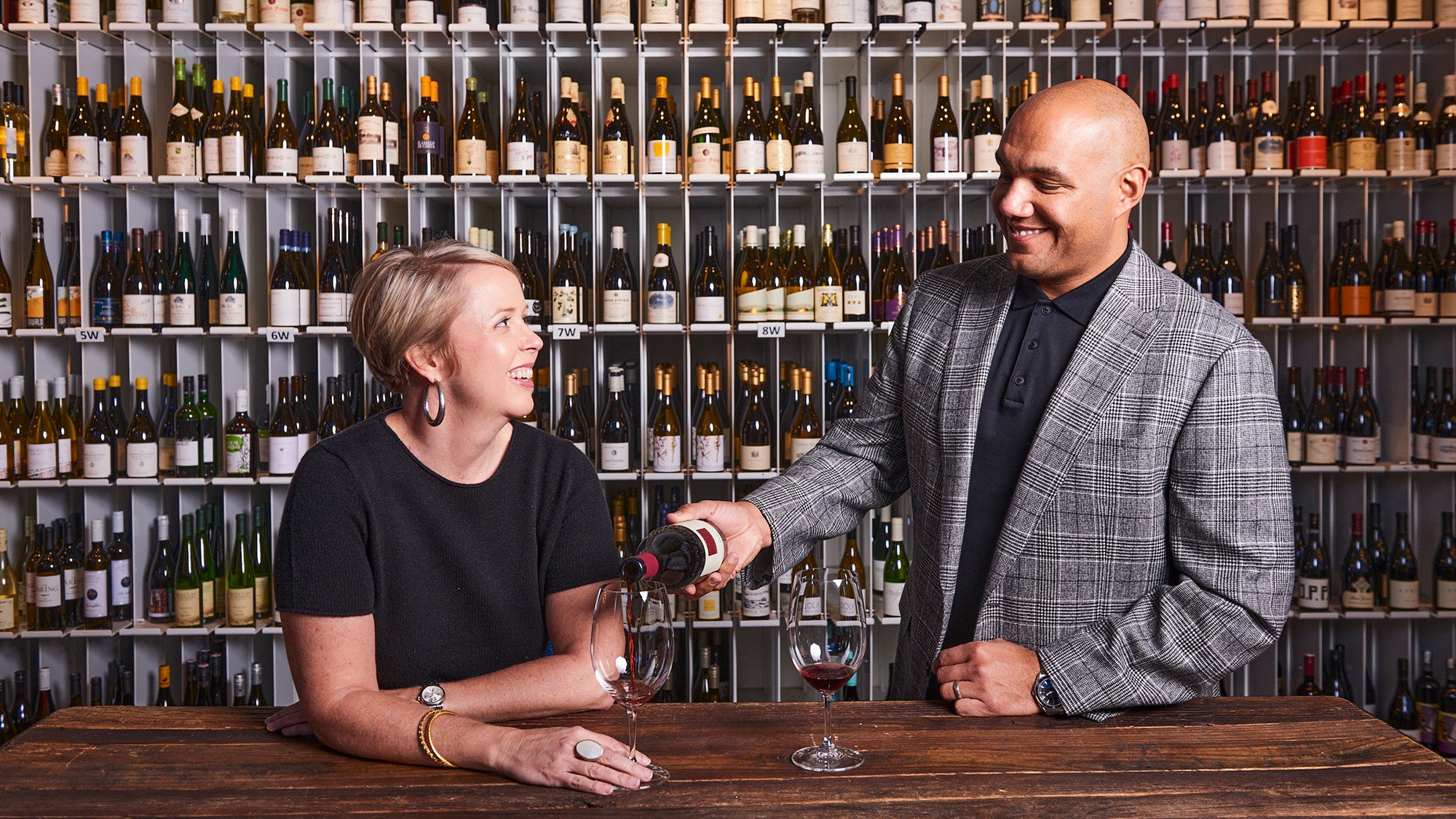 Shopping for wine at The Urban Grape is a little outside the ordinary. To start, customers peruse bottles by the store's proprietary Progressive Scale, a system that organizes wines by body instead of region or varietal. The Urban Grape also makes a point to highlight BIPOC, LGBTQ+, and female wine producers, an effort that Douglas said he has really focused on over the past few years. The shop recently became the only place in Massachusetts to sell bottles from Kitá Wines, a Native American-owned winery from the Santa Ynez Valley in California.
"I'm so excited for this because the [winemaker], Tara Gomez, is one of a few indigenous people working in wine," TJ Douglas said. "She's coming from the Santa Ynez Chumash tribe. … She was able to go to viticulture school because she got a grant from her tribe. Here you have this woman who's tribe actually buys vineyards and puts her through school, and now she's coming back to the same lands she grew up on and she's making her own wines."
This week, the Urban Grape brought in four Kitá wines, including a cabernet, a sauvignon blanc, a pinot noir, and a red blend, all of which Douglas said pair well with a Thanksgiving or Christmas meal.
"They all have really beautiful acid, and acid is going to cut through the heaviness of all the different flavors and textures on the table," he explained.
As for fans of bubbly who can't get their hands on an elusive bottle of Champagne? Douglas said there are plenty of alternative sparkling wine options, including a "super fun" 2020 Brendel 'Young Leon' Sparkling Rose of Grignolino and a "really, really fresh" NV Bodkin Sparkling Sauvignon Blanc Brut.
"People still want bubbles," Douglas explained. "They're high in acid, they're light bodied, they're festive, and they go with every type of food. What we're going to see this holiday season for people who can't get all the Champagne that they want but also don't want to spend $60 to $500 a bottle, is that they can explore great wines … that are $20 on the shelf versus $70 on the shelf. I think the wines you're going to see are a lot more types of sparklers from around the world."
Lauren Friel, owner of Rebel Rebel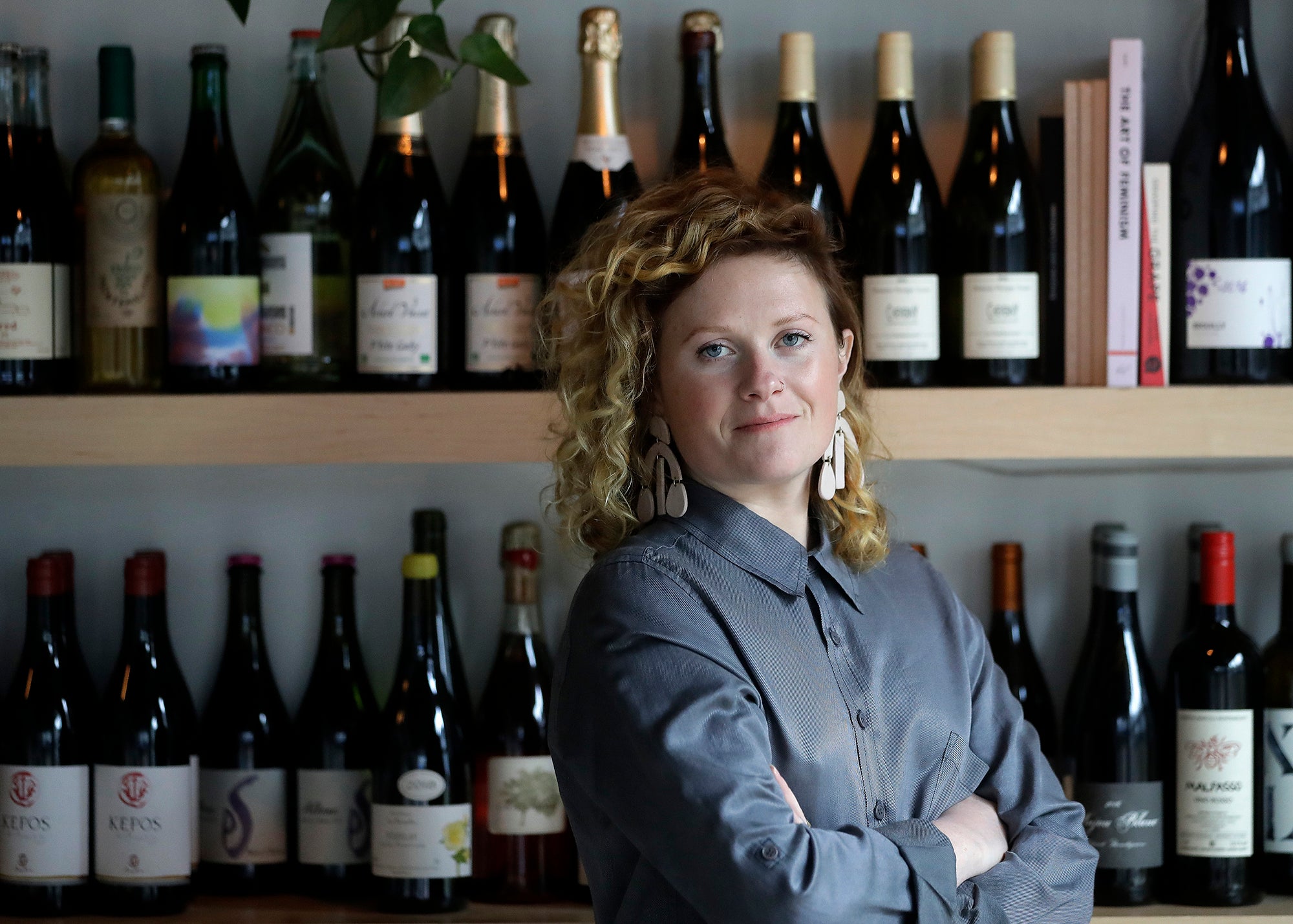 For Lauren Friel, this time of year is a particularly meditative one — a kind of "natural slowing down," she told Boston.com. The owner of Somerville natural wine bar Rebel Rebel (and co-owner of the forthcoming Dear Annie in Cambridge) said she is expanding her palate when it comes to rieslings, a white grape varietal. Friel recommends trying out older, drier rieslings as an opportunity "to really sit with the wine and have that same meditative experience."
"What we're getting for local produce this time of year are root vegetables, hearty greens, and very iron-rich vegetables, which can be tough to pair with," she said. "But for drier rieslings, and certainly more aged rieslings, having this really powerful structure and powerful acidity is a great match for all the intensity of more of those iron-rich, iron-driven vegetables."
Friel is also excited about Casa Brecetto, a new producer in the Campania region of Southern Italy which bucks the area's tendency to produce in bulk.
"[Casa Brecetto] is trying to show that we can have Campania varieties that are terroir driven, and are really interesting and small production and all that," Friel said.
The holiday season is also a natural time to bring out the Beaujolais nouveau, a red wine made with Gamay grapes originating in France's Beaujolais region, and one that Rebel Rebel will be celebrating during its Beaujolais Nouveau Day party on Nov. 18. The first come, first serve event will offer plenty of Beaujolais nouveau by the glass, showcasing a wide range of styles and producers.
Evan Turner, wine director at Krasi
Ask Evan Turner a question about a particular Greek wine, and you'll likely receive a history, geography, and economics lesson all rolled into one. The gregarious wine director of Krasi, a Greek restaurant in the Back Bay with around 300 wines on hand, said he has been bringing Greek wine to Thanksgiving dinners for 20 years, long before the surge in popularity the wine has experienced recently.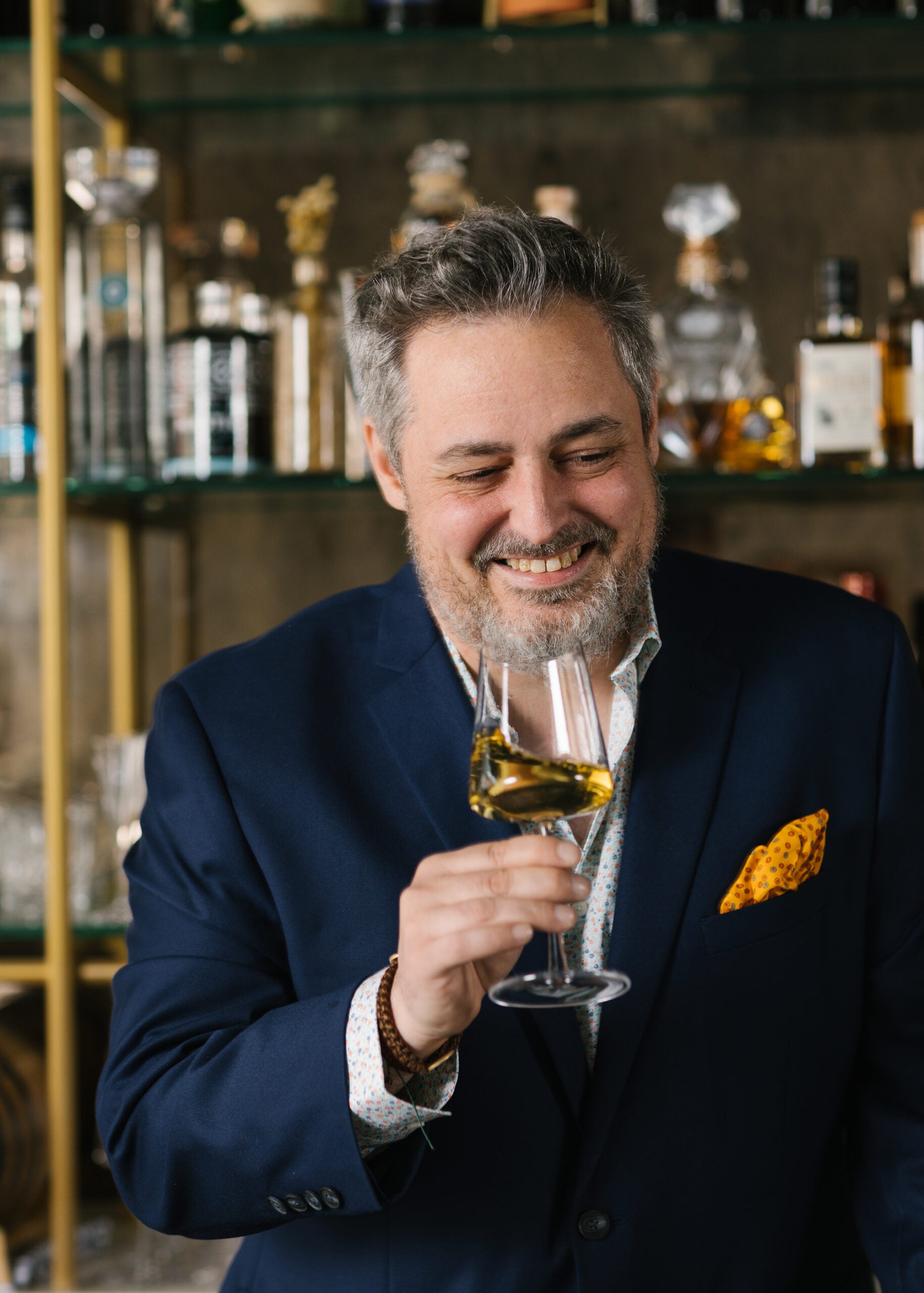 "At their core, Greek white wines tend to be brighter and fresher than other wines, with many of them never seeing oak in either the fermentation or aging stage of their creation," Turner shared in an e-mail. "This makes them so affable to the cornucopia of dishes on Thanksgiving. One wine I love in particular is Lyrarakis Vidiano 'Ippodromos Vineyard' from Crete. Racy and clean, it's like electricity in your mouth."
Turner said that Greek red wines tend to be lower on alcohol and higher on tannin, making them a compatible match for almost anything on the holiday dinner table. He called out the Dalamara from Naoussa, which uses the red grape xinomavro and features notes of "cherries, leather, English Breakfast tea, cranberries, red currant, and an amazing umami flavor, much like mushroom broth."
So what else is Turner into this fall? Domaine Zafeirakis Malagousia 'Microcosmos,' which is made on the southern slopes of Mt. Olympus and contains notes of "white peaches, lemon zest, apricots, and crisp pears;" find it at Bauer Wine & Spirits in the Back Bay.
"Can you imagine tasting the shimmering sunlight off a crystal clear lake?" Turner said. "That's this wine."
Violette Wine Imports has been around since 1984, when Richard Kzirian first opened his shop focusing on small producers making natural, organic, and biodynamic wines. In 2018, Kzirian's daughter, Sophie Kzirian, joined the importing and distribution company, bringing in exciting wines from around the globe to their brick-and-mortar shop in Cambridge.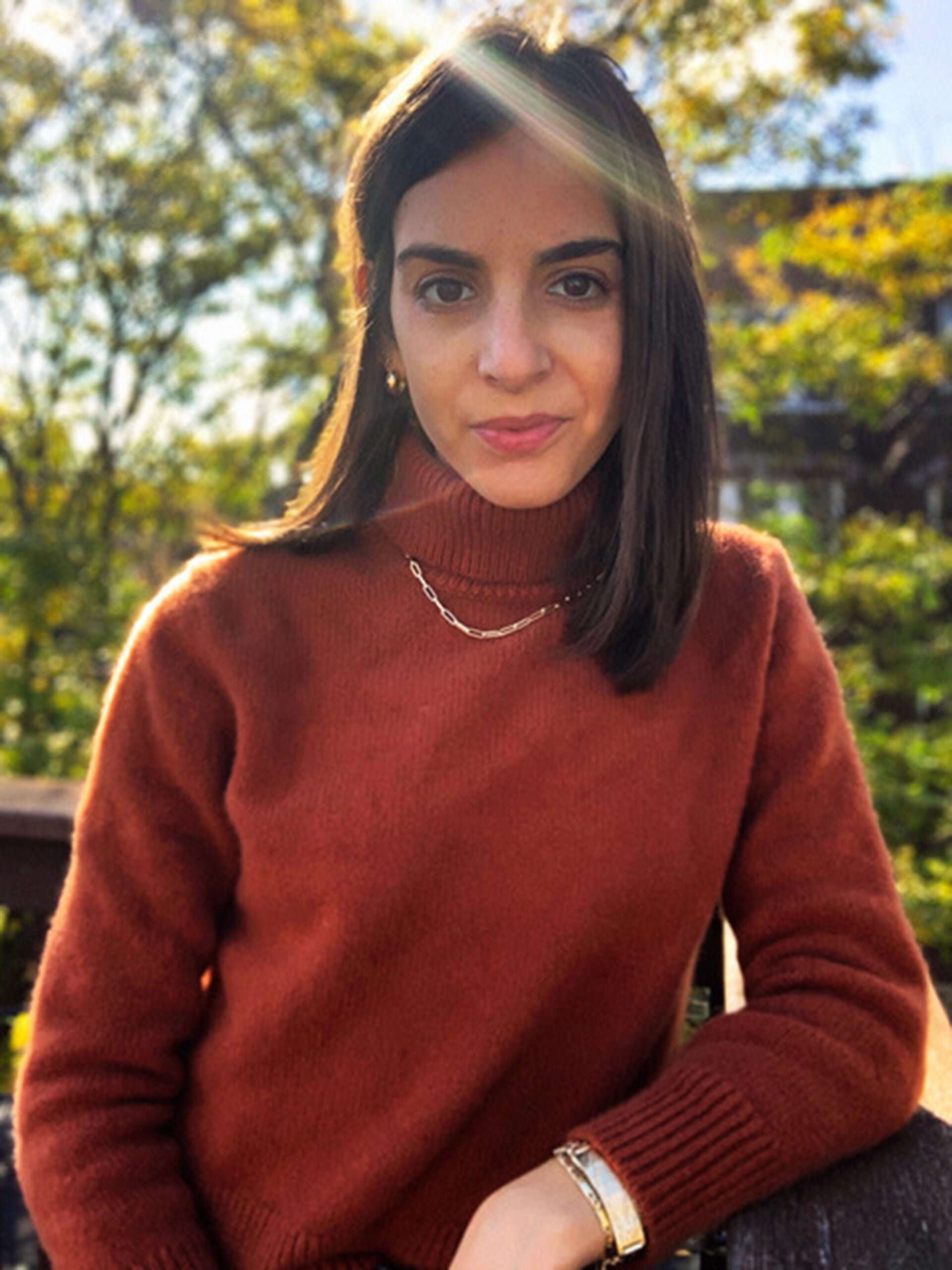 With the change in weather, Kzirian said she tends to gravitate toward light- and medium-bodied reds — bottles like Domaine Les Grandes Vignes Cabernet Breton 2019, an ideal Thanksgiving wine (find it at Formaggio Kitchen's Cambridge location).
"It has cranberry sauce vibes, bursting with juicy red berries, spicy black pepper, pie baking spices, and green bell pepper," Kzirian said. "It pairs beautifully with all the foods I'm craving right now: squash, sweet potatoes, stewed meats with herbs, and lentil soup."
Another holiday favorite? Beaujolais, of course. For something bright and juicy, Kzirian recommends the Le P'tit Poquelin 2020 from Maison B. Perraud, which can be found at Lucille Wine Shop & Tasting Room in Salem.
"In addition to being fantastic with turkey, poultry, and vegetable dishes, I love to break it out with a massive cheese & charcuterie spread to kick the day off," Kzirian said.
For something with bubbles, Kzirian is a fan of Leon Gold Pink Gold Pet'Nat, a collaboration between the importer Super Glou and winemaker Leon Gold. The wine is made with 100 percent Trollinger grapes and has a pinkish glow due to the week it spends in contact with the skins.
"It's vibrant, fresh, and tangy, and tastes like an explosion of fresh pink grapefruit with a side of raspberries and a touch of salt on the finish," said Kzirian, noting that she makes a point to have two bottles on hand for when guests come over. Pick up your own bottles at Albert's Market in Cambridge, the Wine & Cheese Cask in Somerville, or American Provisions in South Boston.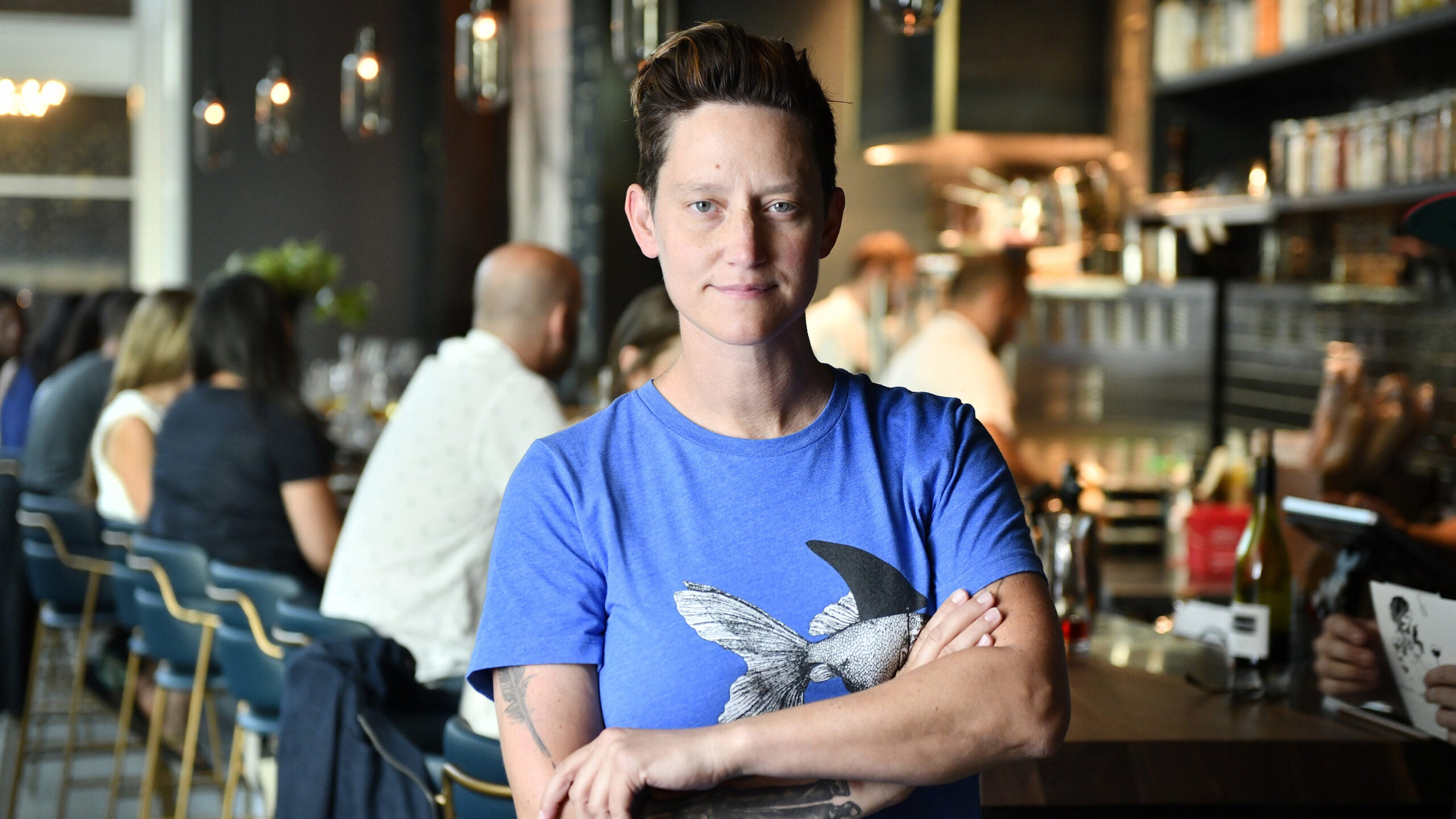 As the owner of two celebrated wine bars in the city, Haley Fortier is constantly tuned in to what Bostonians are drinking. News flash: They're drinking a lot.
"People are thirsty!" she told Boston.com. "After being cooped up for the past 18 months, some in pure isolation from the world, people are ready to get back out there. Both bars have had a very healthy influx of people reaching out about holiday parties, events, and corporate gatherings for the season. … It's refreshing to see, especially since our industry has been hit so hard with crippling obstacles."
So what is Fortier bringing to the holiday table? Bottles like the 2019 Arndorfer, Riesling Strasser Weinberg from Anna and Martin Arndorfer, a husband-and-wife team from Austria (haley.henry sells it by the bottle and half bottle).
"It spends only 12 hours on the skins after pressing, but in that short time it gives the riesling a little jolt of energy that bounces around the tip of your tongue," Fortier said, noting that skin-contact wines pair well with turkey dinners because of it's crisp and layered notes. "Pure fire!"
Like many of the wine professionals who spoke with Boston.com, Fortier also gave a shout-out to Beaujolais.
"Gamay is the kind of grape that you can drink on it's own, or of course, pairs perfectly with anything on your plate," she said. "It's a go-to for any social event."
Sign up for The Dish
Stay up to date on the latest food news from Boston.com.