Breweries & Bars
Boston bars and restaurants are serving hot cocktails to keep you cozy this season
Warm up with spiked hot chocolate, mulled apple cider, and boozy chai tea.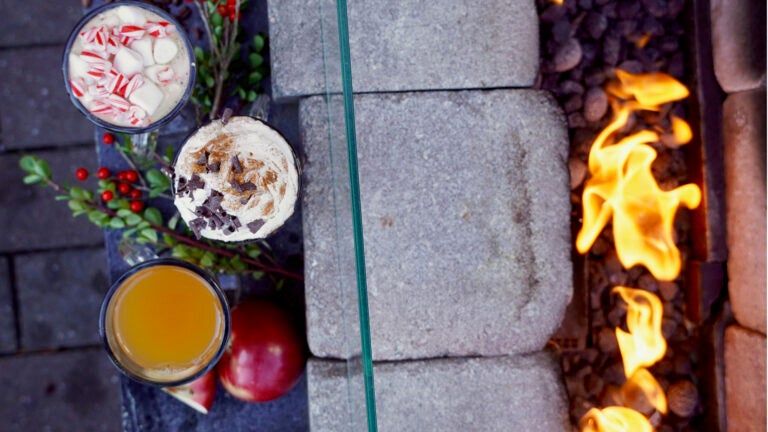 With igloos and fire pits starting to reemerge across the city, it was only a matter of time before Boston bars and restaurants began adding hot cocktails to their seasonal drink menus.
Not that we're complaining. There's little that compares to sipping a rum-spiked hot chocolate by a fire pit, or warming your hands around a hot toddy at a bar while the threat of snow looms outside. And while we may miss frozen mai tais and ice-cold margaritas for a few months, there's mulled cider to keep our spirits up.
To help guide your next order as temperatures continue to drop, here are 15 Boston bars and restaurants offering hot cocktails to keep the cold at bay.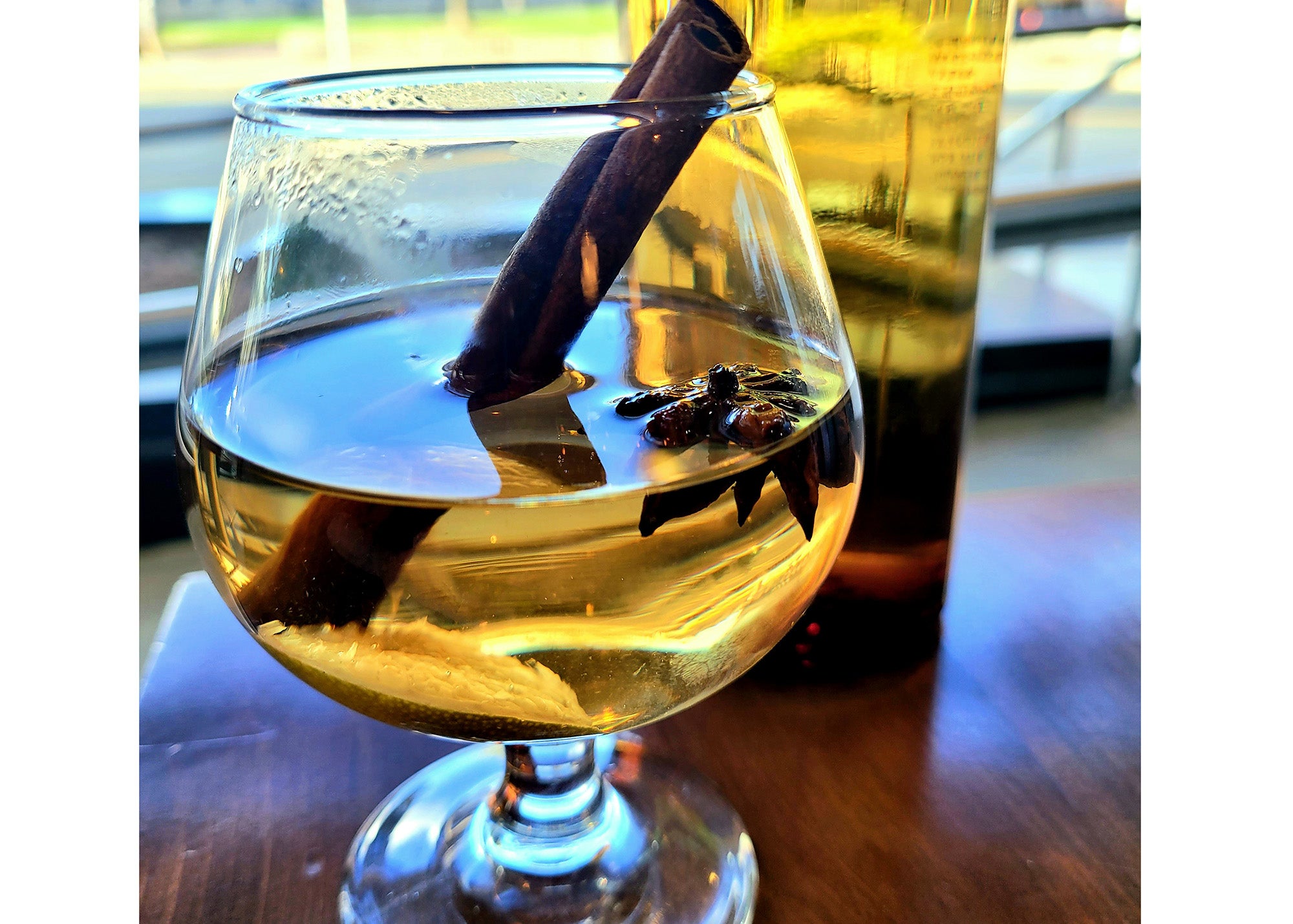 Hot toddies are typically made with whiskey, but this West End restaurant is putting a spin on the drink by utilizing tequila instead. During your next visit, try the Tequila Toddy made with aged añejo tequila, agave nectar, lime, and warm baking spices, capped off with a cinnamon stick and star anise as a garnish. (115 Beverly St., Boston)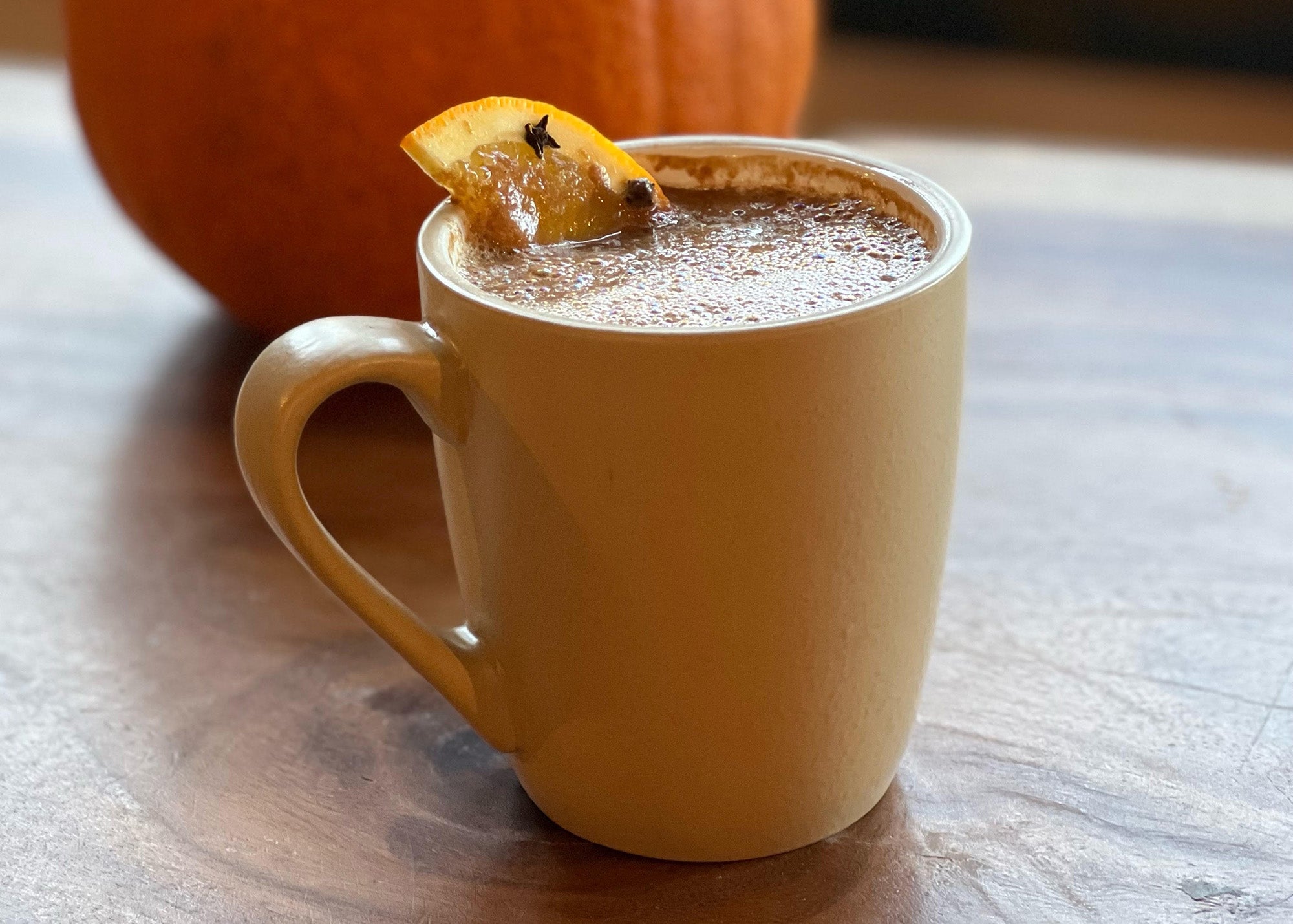 Want to pair your hot cocktail with a sweet view? Take a seat on Alcove's patio overlooking the Zakim Bridge and order the Wassail, a soothing blend of Ferrand 1840 cognac, apple cider, orange, and cloves. (50 Lovejoy Wharf, Boston)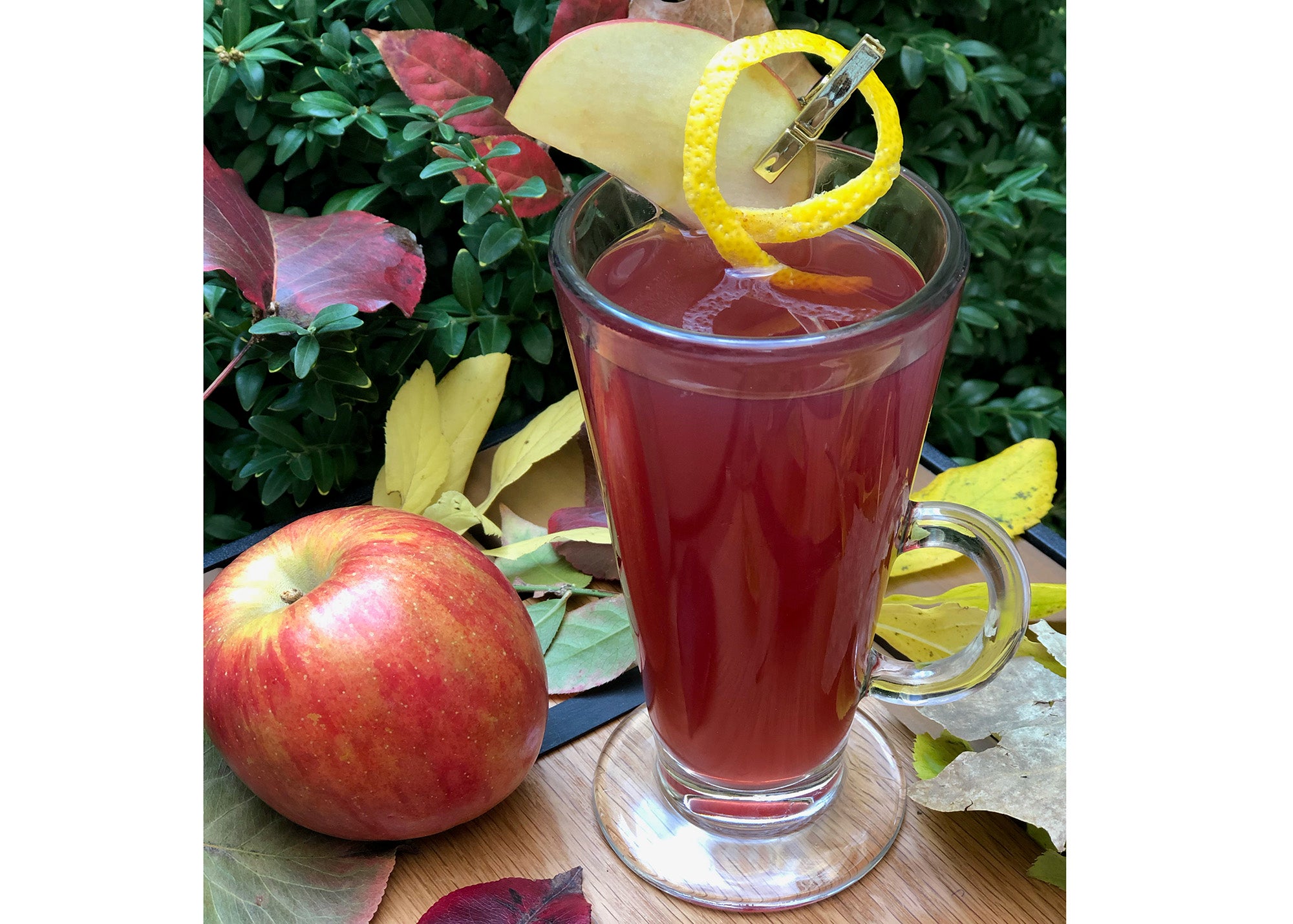 Miracle, the Christmas-themed holiday event that takes over bars across the globe, won't be popping up at the Kimpton Marlowe Hotel's lobby bar until Nov. 26. In the meantime, you can stop by Bambara, the Cambridge hotel's restaurant and bar, for the equally festive Appleseed Sipper. Served warm, the drink is made with lillet rouge, altos blanco tequila, honey, lime, and apple bitters, making for a smooth, fruit-forward cocktail. (25 Edwin H Land Blvd., Cambridge)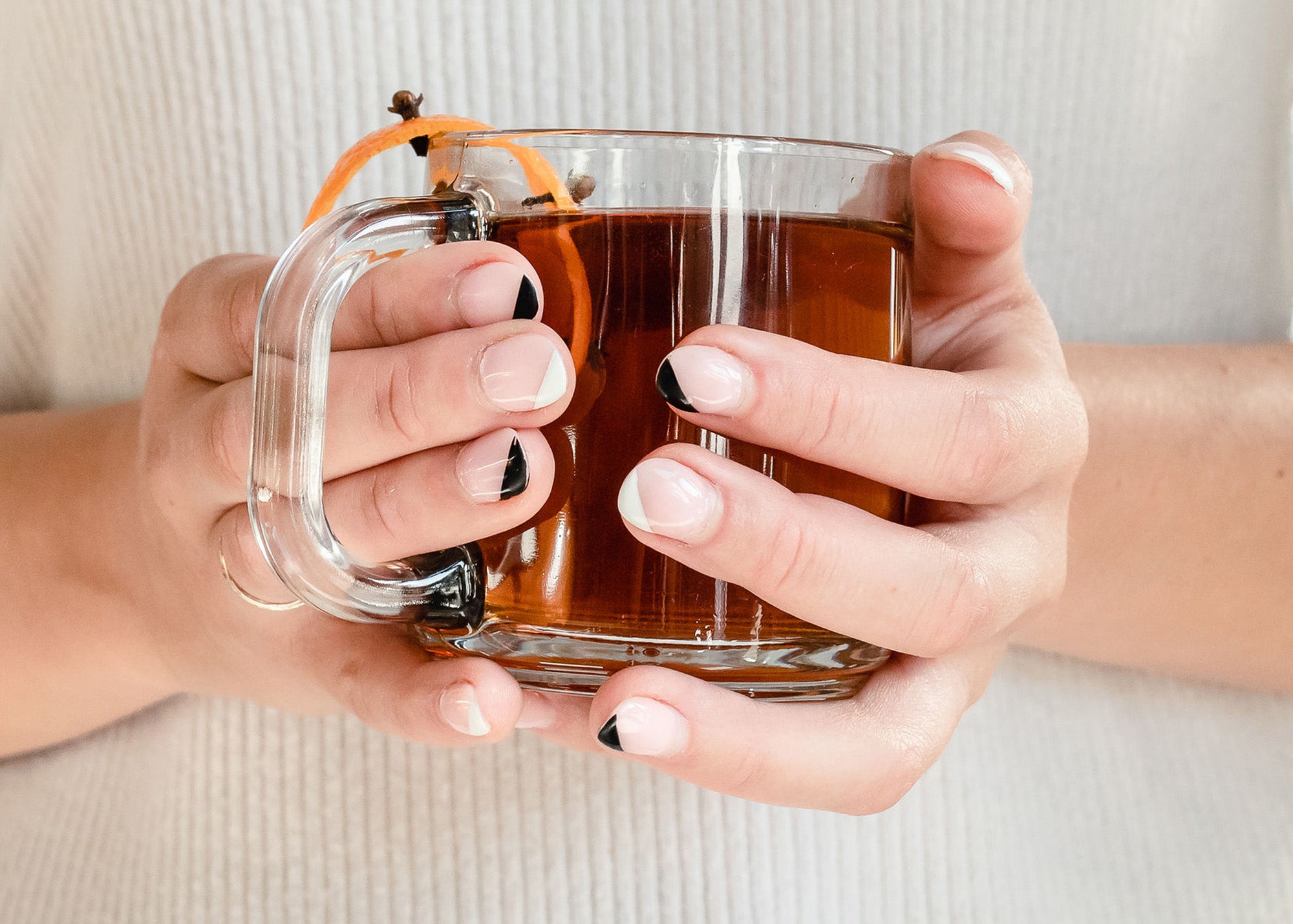 This Coastal Italian restaurant in the South End is heating things up with the Salvatore Toddy, made with rum, honey, and Averna amaro, the last of which is named after its inventor, Salvatore Averna. (360 Harrison Ave., Boston)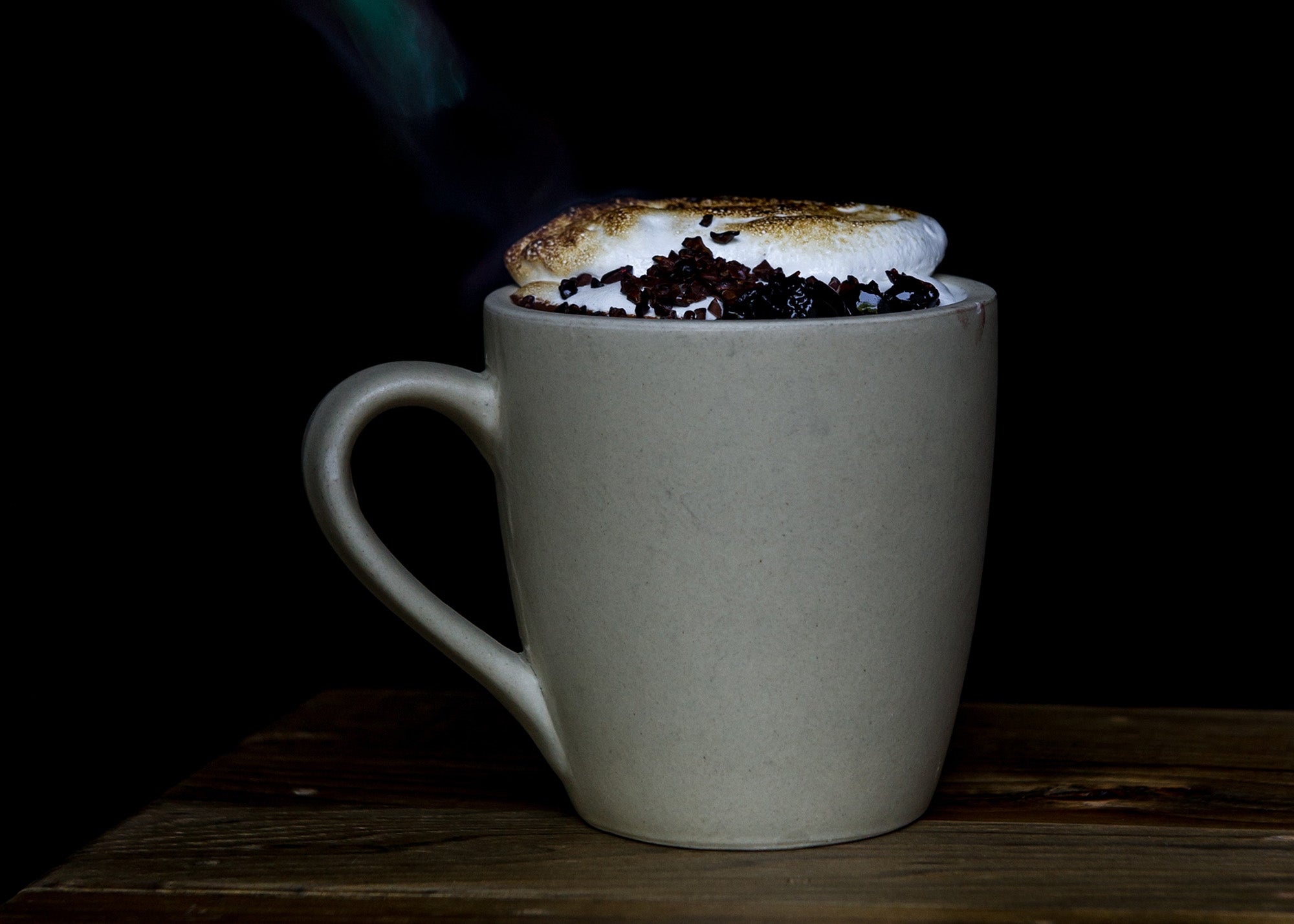 What else would a hot chocolate at Buttermilk & Bourbon be spiked with if not … bourbon? The Back Bay's Southern hot spot has gussied-up hot chocolate this year with bourbon, cherry jam, and a torched Fluff topping. (160 Commonwealth Ave., Boston)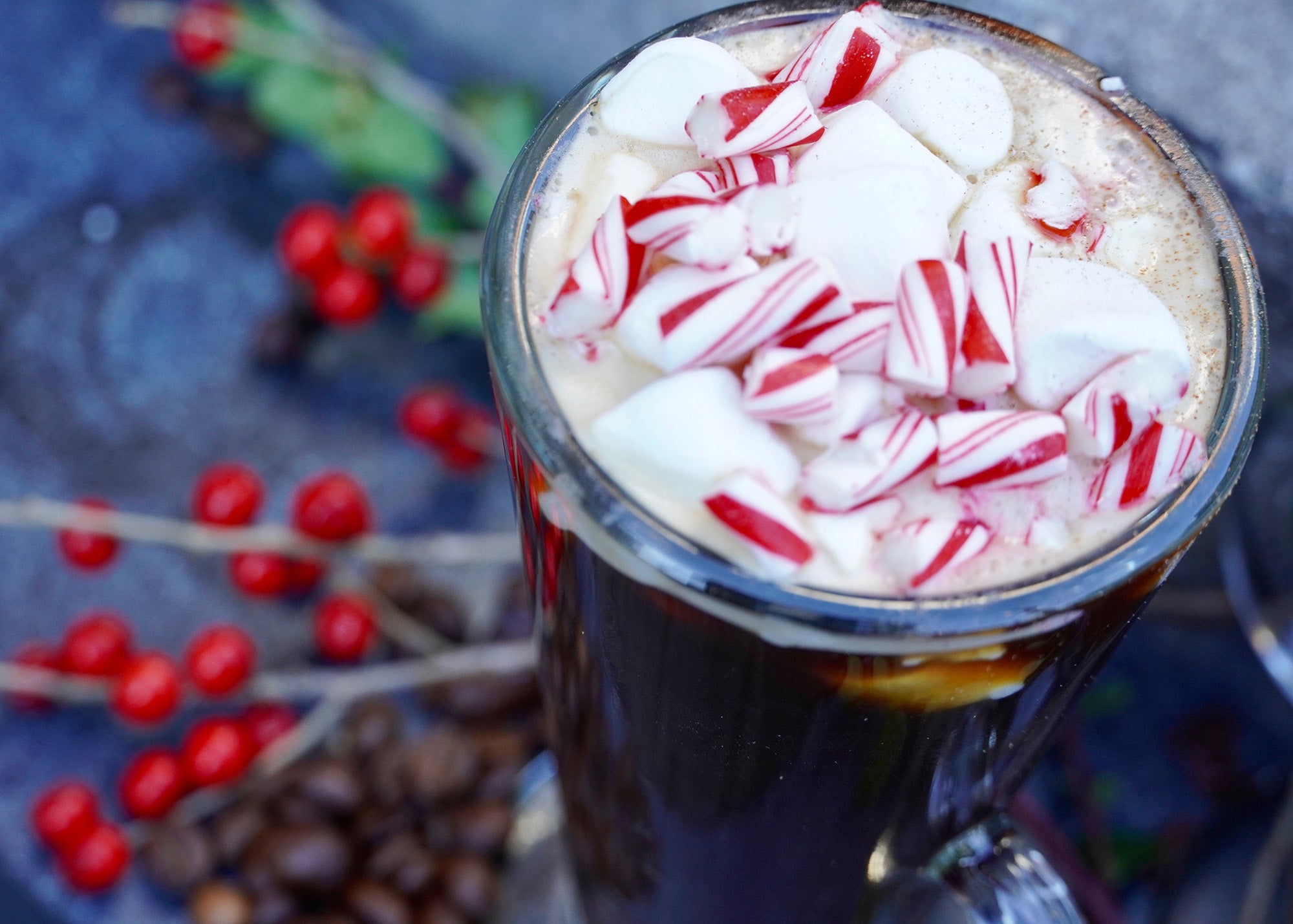 The Seaport restaurant's new CYOC ("Create Your Own Cocktail") hand warmers series lets guests craft their preferred version of a hot, boozy beverage. Choose from a base of hot chocolate, coffee, or apple cider, followed by your $4 shot of choice: Stoli vanilla, Skrewball peanut butter whiskey, Baileys, Frangelico, and other options. Finish it off with a topping of whipped cream, marshmallows, holiday sprinkles, Heath bar, crushed candy canes, or chocolate curls. (10 Boston Wharf Road, Boston)
Happy Unbirthday at Juniper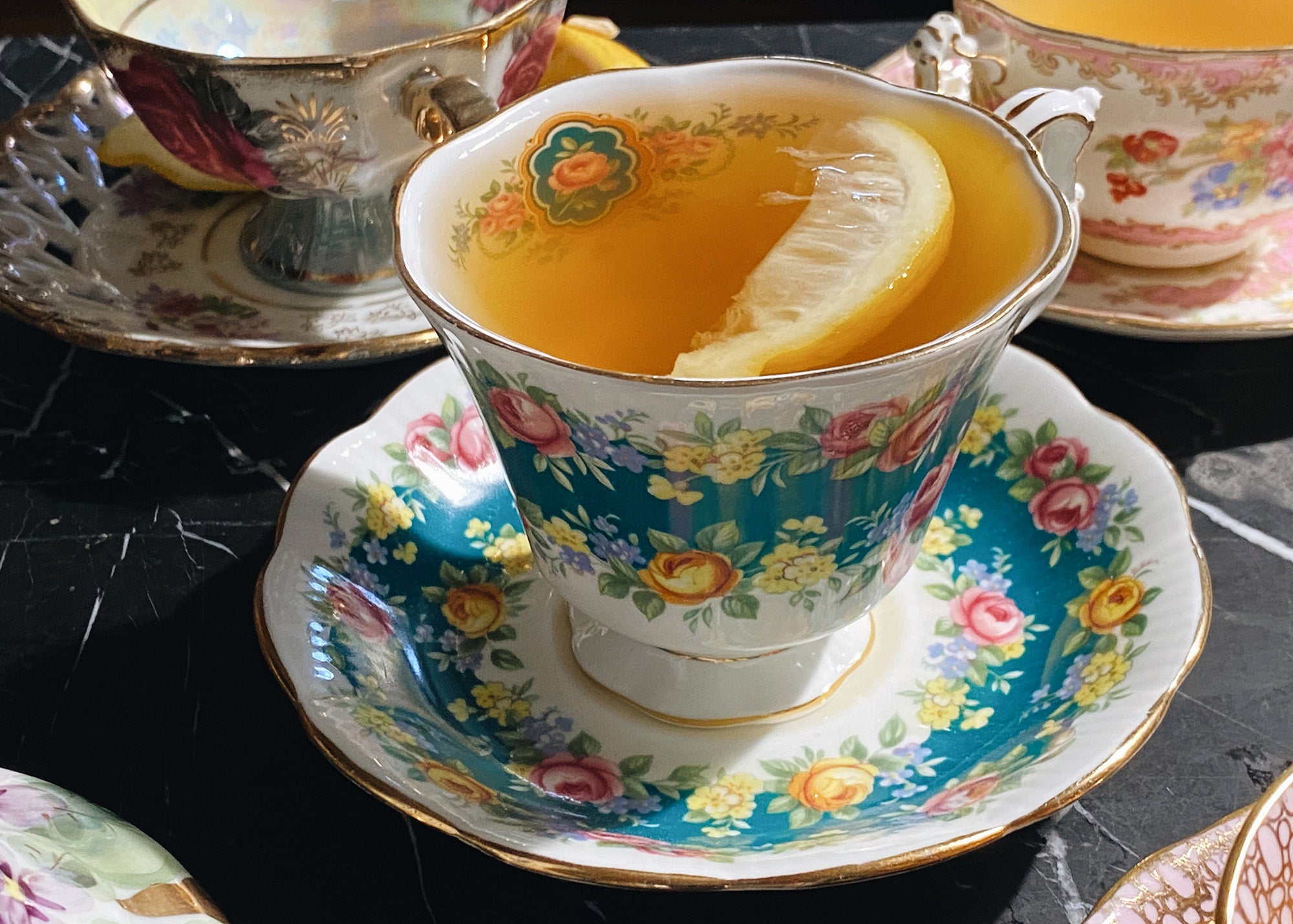 A cheeky nod to the Alice in Wonderland tea party, Wellesley's Juniper is now serving the Happy Unbirthday, featuring Bully Boy dry gin, steeped green tea, Giffard pineapple liqueur, yellow chartreuse, and lemongrass simple syrup. Topped with hot water and a lemon wedge, this cocktail encourages slow sipping — and maybe a pinkie in the air. (13 Central St., Wellesley)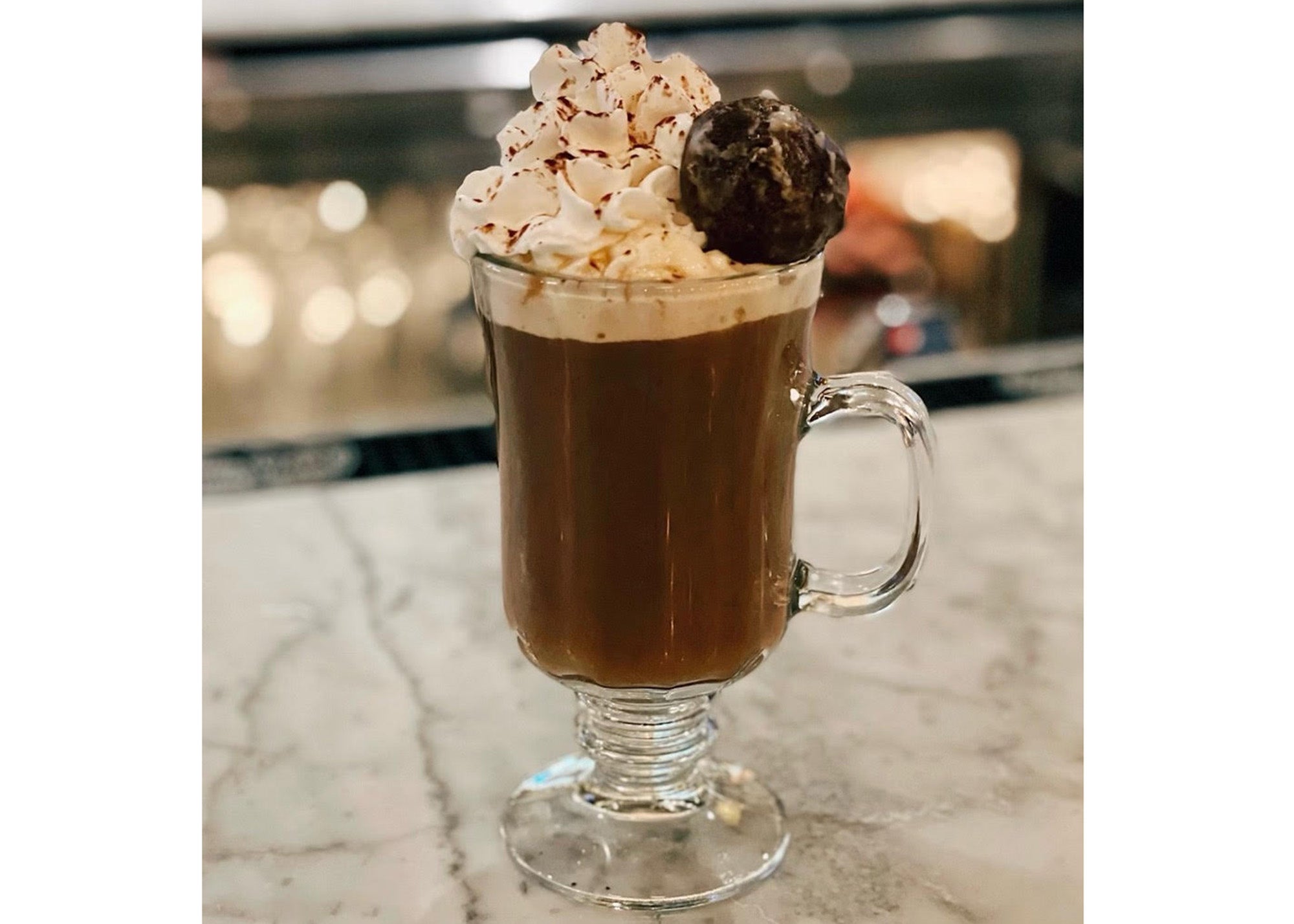 At Liberty & MAIN, the newly opened American bistro at Legacy Place in Dedham, chocolate and peanut butter find a happy marriage in this decadent drink. The hot cocktail employs Skrewball peanut butter whiskey, Godiva chocolate liqueur, and Illy coffee, and is topped off with whipped cream and cocoa powder. One final garnish: a chocolate munchkin. Who needs dessert after a drink like this? (500 Legacy Place, Dedham)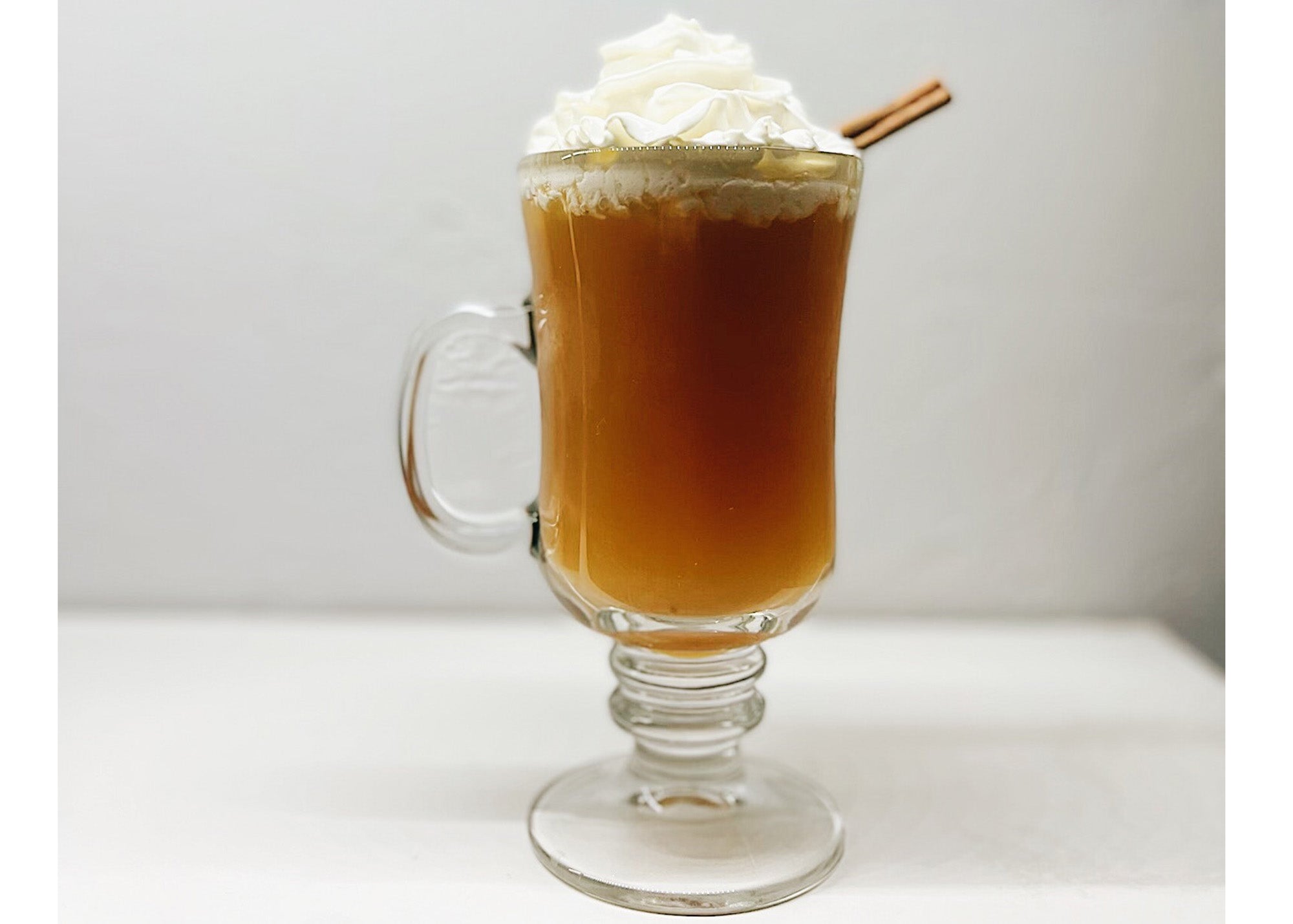 Care to drink a hot apple pie? Assembly Square's MidiCi has given the popular fall dessert a boozy spin, combining hot cider with vanilla whipped cream vodka and topped with whipped cream and a cinnamon stick. (463 Assembly Row, Somerville)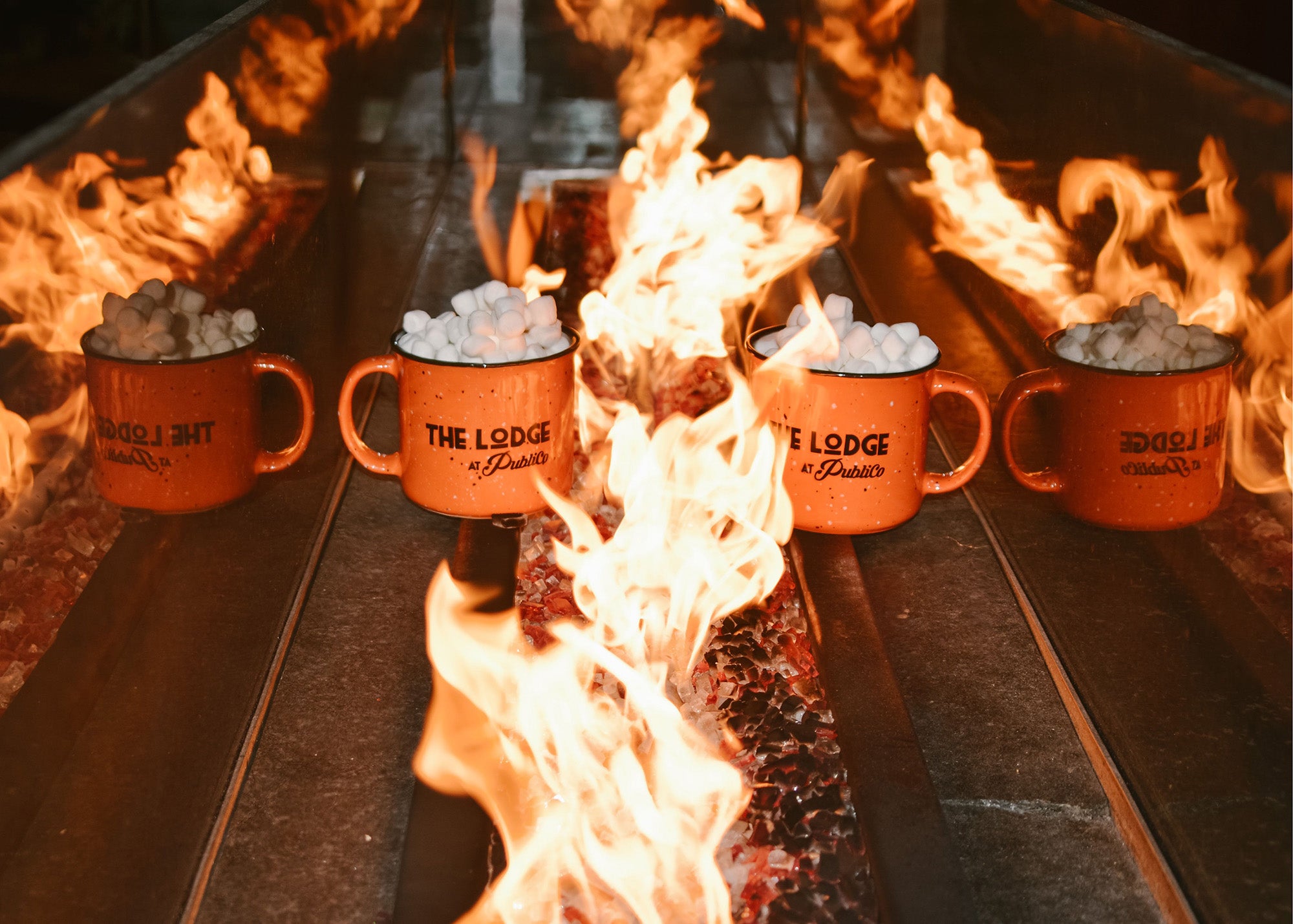 Publico's àpres-ski-style setup, the Lodge at Publico, is set to return in mid-December. Until then, you can stay warm with the restaurant's spiked hot chocolate featuring Kahlua and Baileys and topped with a hefty helping of marshmallows. Visiting with a crowd? The drink is also available as a large format cocktail served in a French press carafe. (11 Dorchester St., Boston)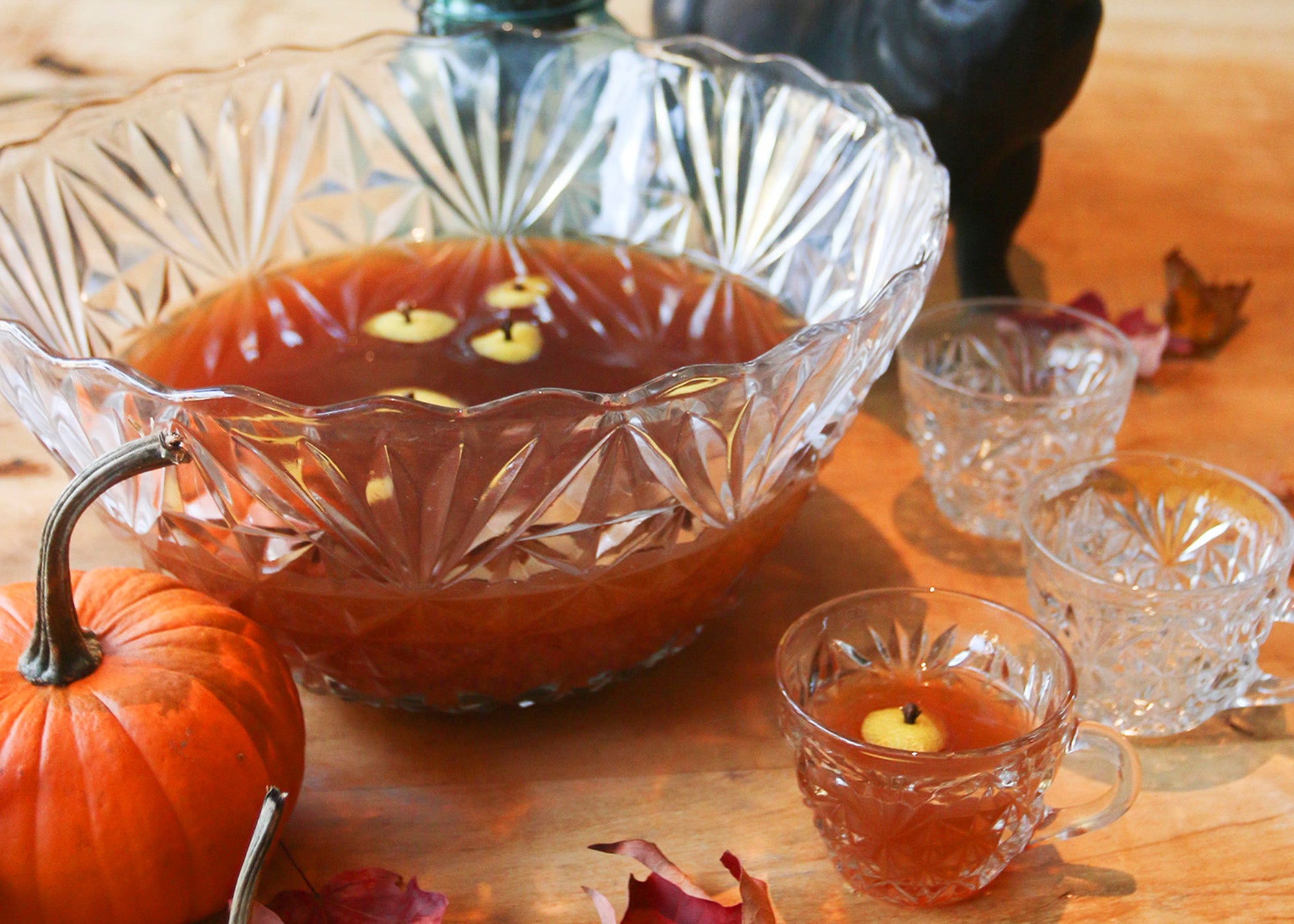 'Tis the season for all things mulled, including Puritan & Co.'s festive mulled apple cider. The cider is punched up with brandy, figs, orange peels, and winter spices, and it's the perfect accompaniment to some of the dishes on Puritan's new fall menu, like dry-aged pork chop with autumn vegetables or honeynut squash risotto. (1166 Cambridge St., Cambridge)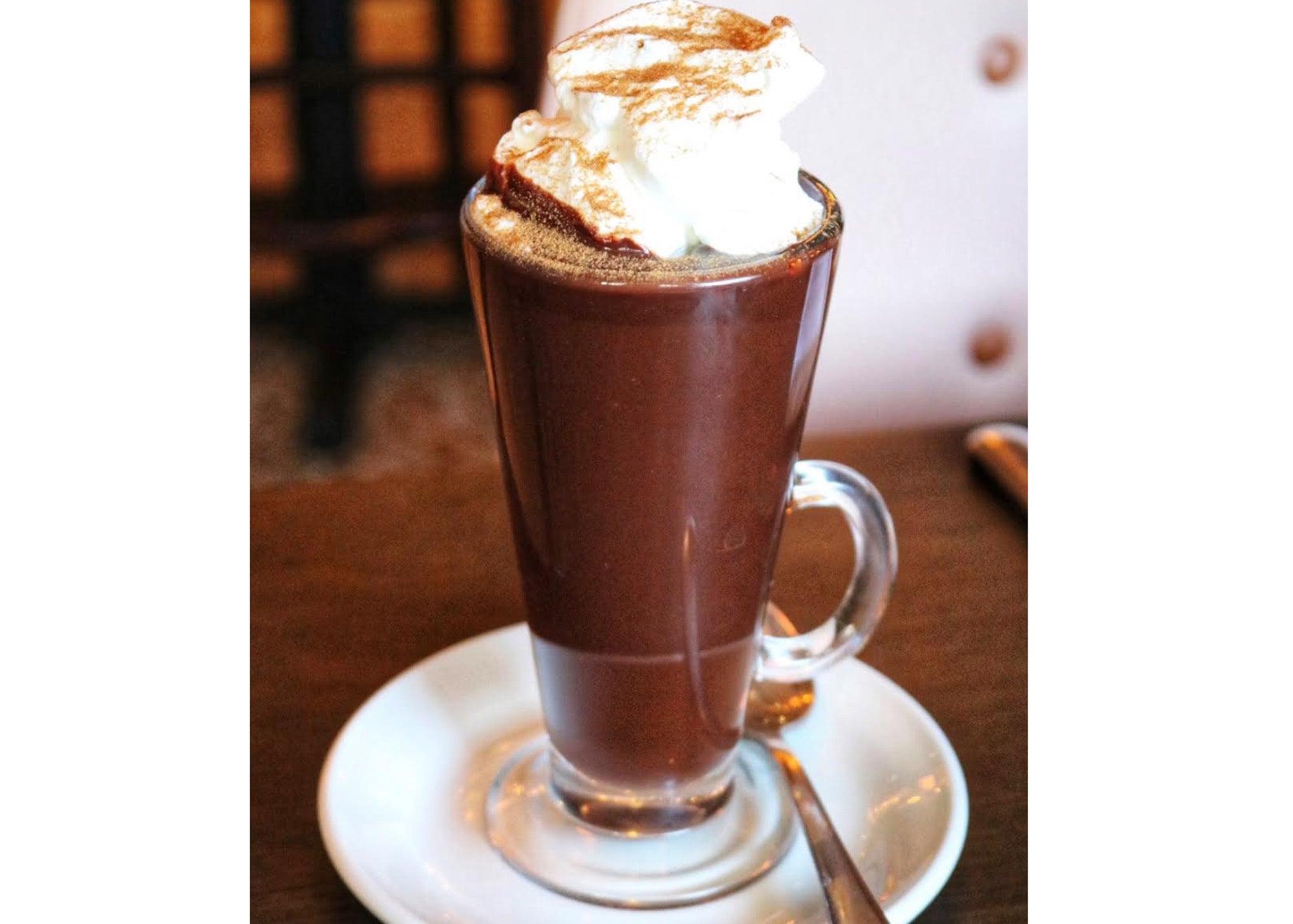 For another boozy spin on hot chocolate, consider Rochambeau in the Back Bay, where sweet-toothed imbibers can find the Chocolat. Made with amaro and Pernod, the hot chocolate is a very adult version of a classic cold-weather beverage. (900 Boylston St., Boston)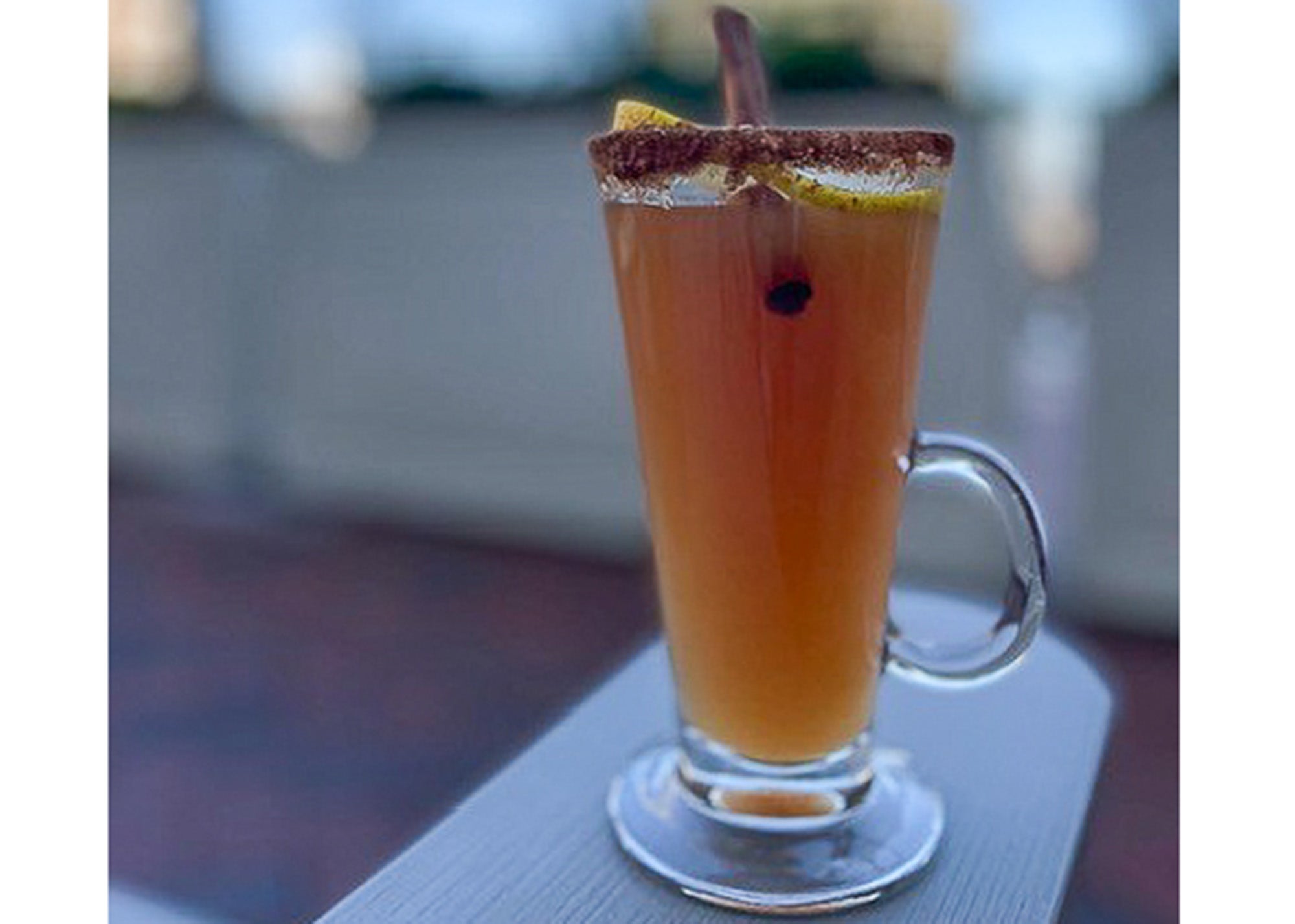 Named one of the best hotel bars in the world in 2019, Rowes Wharf Bar is a drinking destination on Boston's scenic waterfront. Stay warm during your visit with the Hot Chai, a seasonal sipper made with Wild Moon chai liqueur, blood orange purée, lime juice, yuzu, and Cointreau. (70 Rowes Wharf, Boston)
Burrabirra at SRV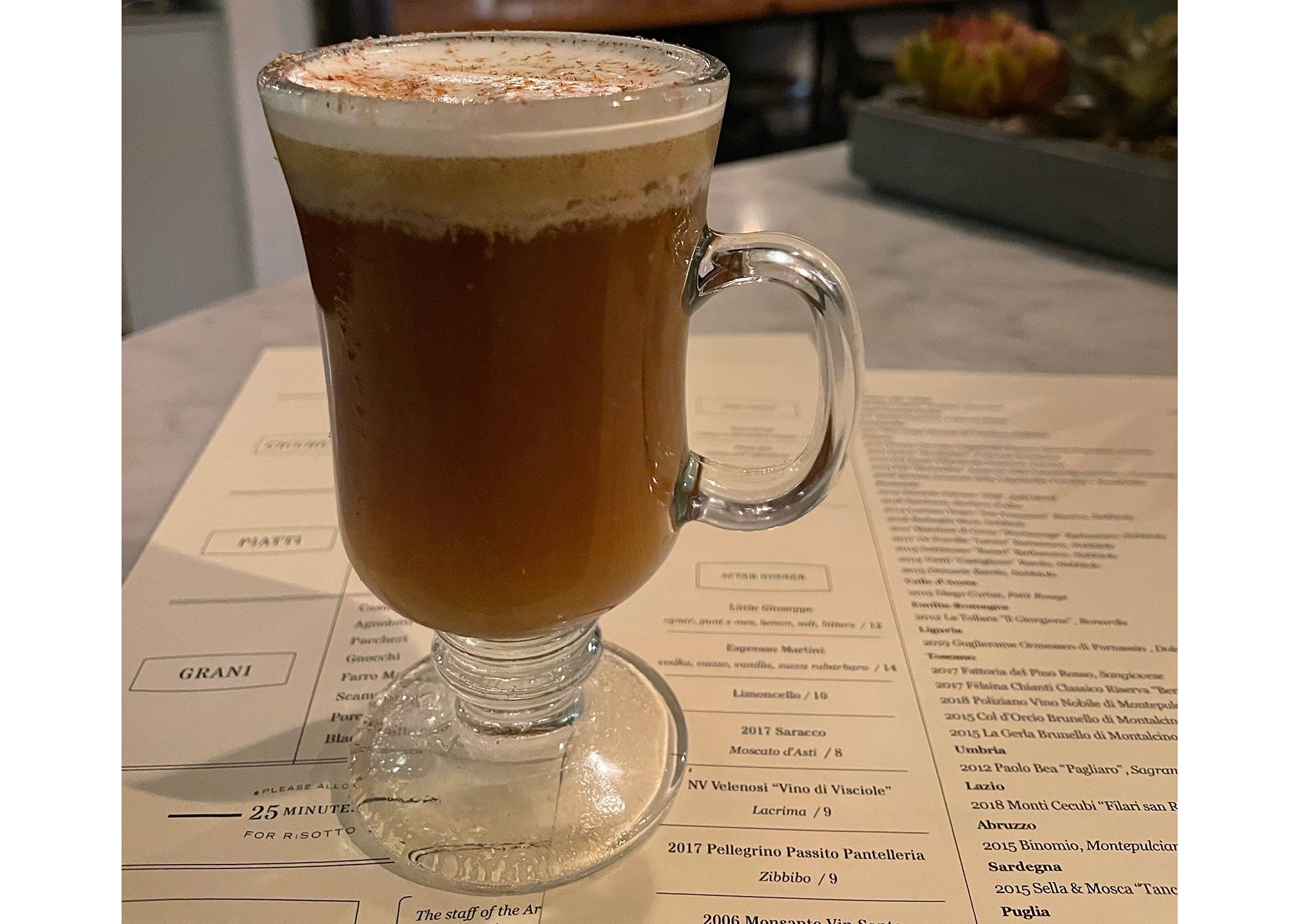 Harry Potter fans, take note: SRV's Burrabirra was inspired by Butterbeer, a butterscotch-centric drink that popped up frequently throughout the series. At SRV, Burrabirra is made with bourbon, cardamaro, warming spices, apples, brown sugar, and butter, and finished with vanilla and apple whipped cream. (569 Columbus Ave., Boston)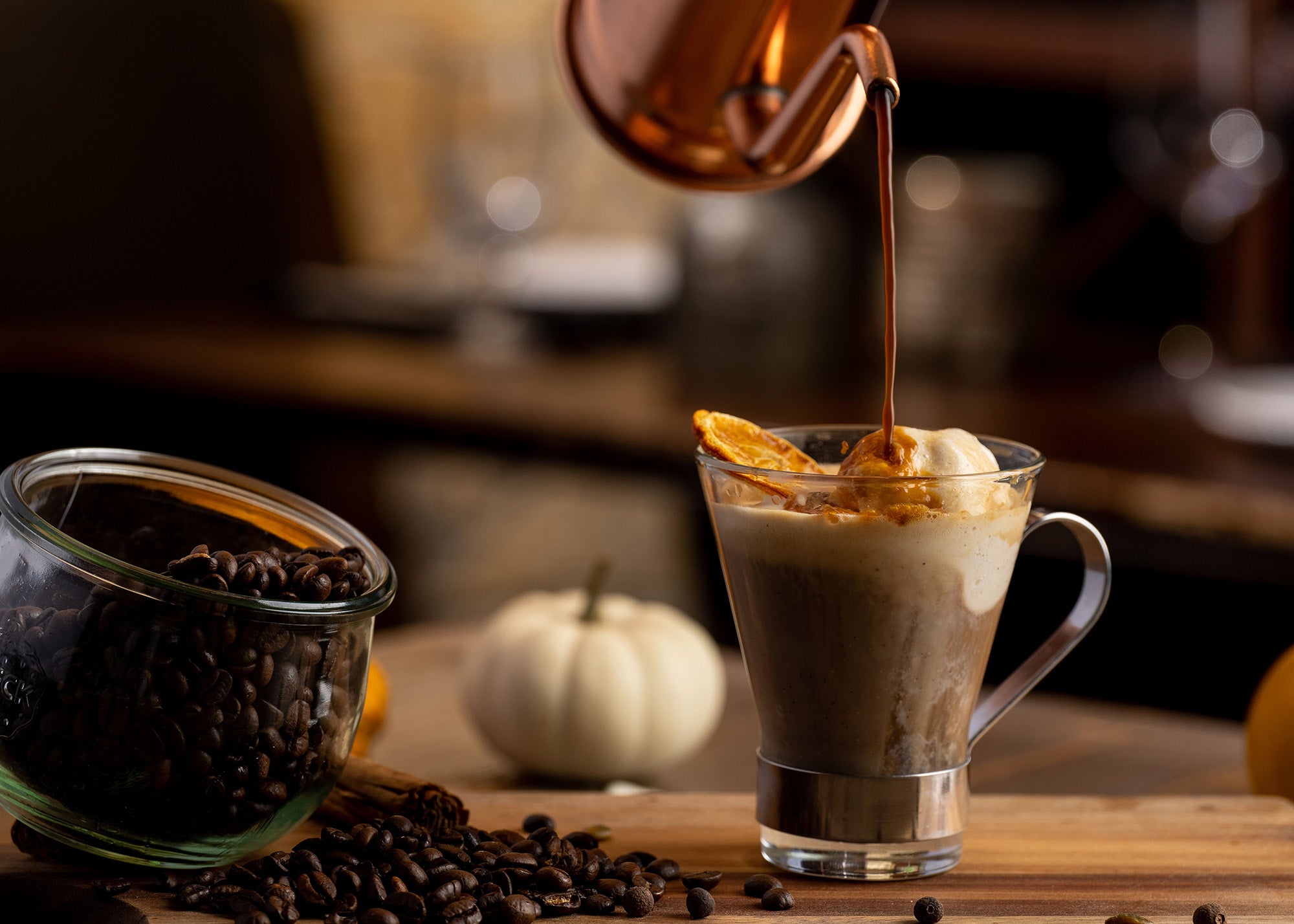 Snowport, the Seaport's holiday wonderland, returns to the neighborhood on Nov. 19 with an open-air holiday market featuring 60 small businesses. After you've wrapped up your shopping, head to Tuscan Kitchen at the market, where thirsty guests can find cocktails like the Expresso Train to the North Pole. Featuring Bully Boy vodka, a double shot of hot espresso, vanilla gelato, and ginger bread, the cocktail is a formidable salute to the holiday season. (88 Seaport Blvd., Boston)
Newsletter Signup
Stay up to date on all the latest news from Boston.com