Restaurants
Dante, a Cambridge restaurant known for its scenic views, has closed
"In so many ways, life happens in a restaurant," Dante's owners wrote.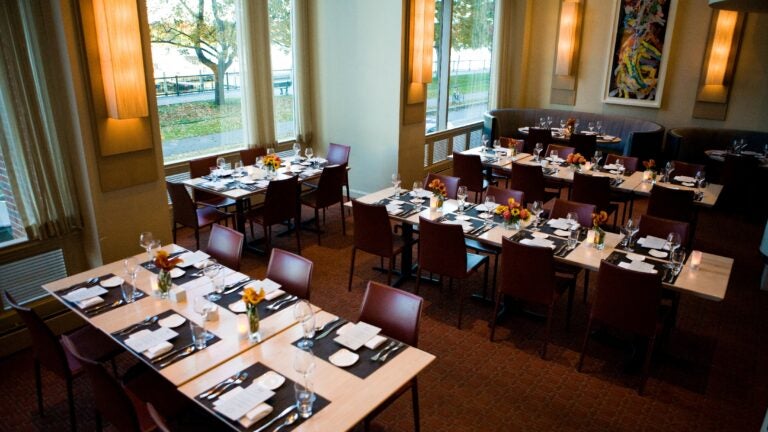 Cambridge has lost one of its coveted outdoor patios with the closure of Restaurant Dante within the Royal Sonesta Boston hotel.
Owners and brothers Dante, Damian, and Filippo de Magistris announced Saturday that the Italian restaurant with scenic views of the Charles River is closing after 15 years.
"Well, here we go, with tears in our eyes," the announcement, which was posted on the restaurant's website, began. "We are sad to announce the closing of Restaurant Dante. But we are happy to carry with us the countless memories that were born out of 15 amazing years of hospitality."
The brothers thanked their team and guests before going on to extol the value of supporting restaurants.
"In so many ways, life happens in a restaurant," the owners wrote. "They are extensions of our homes and centers for our communities, they are packed with powerful memories and prized moments. Restaurants are currently facing an immense challenge and what's at stake are those moments of togetherness and the powerful bonds restaurants forge within their communities that enrich our lives. When you are able to support your local restaurant — safely — do so with an open heart and a big smile, because when you wrap your arms around a restaurant you are giving your community a huge hug. And that's what's going to get us all through this."
The restaurant did not specify whether the coronavirus pandemic was the cause of the shutter, and did not immediately respond to Boston.com's request for comment.
While the deMagistris have closed Dante, they confirmed that their three other restaurants — Il Casale Belmont, Il Casale Lexington, and The Wellington — are still open, and will be offering takeout and delivery in the coming weeks.
Meanwhile, the Royal Sonesta Boston hotel is closed until June 30, with reservations currently being accepted for July 1 or later.