Cocktail Club
This is what you need to make better cocktails at home, according to Craigie on Main's GM
Plus, why home bartenders should master the classics.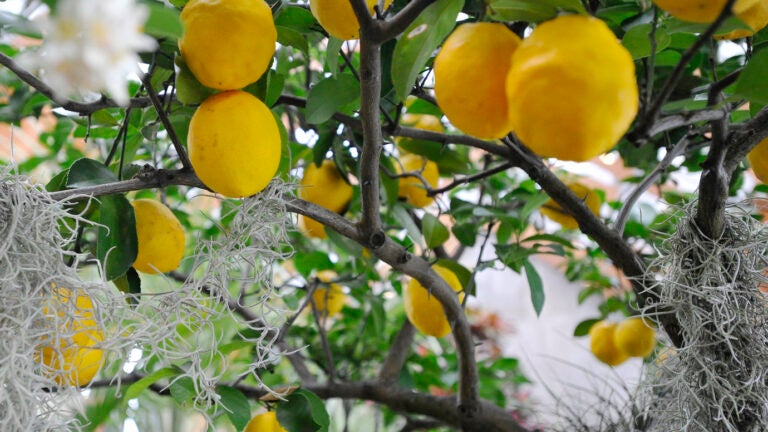 When Boston.com Cocktail Club last spoke with Jared Sadoian in January, he made a case for getting back on the "tequila train" and shared his predictions for bars and restaurants post-pandemic.
"We're optimistic [that] with the vaccine rollout continuing, we will be in a good spot to open inside with confidence for our staff and our guests' safety," the Craigie on Main general manager and former assistant bar director for The Hawthorne and Eastern Standard said as Massachusetts entered Phase 4 of its reopening this week.
On Thursday, Sadoian returned to the Cocktail Club to mix Scotch whisky cocktails, including the Rob Roy and Blood and Sand. Ahead of the event, the local bartender shared more behind his role as a mentor, tips for cocktail enthusiasts, and bringing back Craigie's outdoor dining service. 
What are you mixing for yourself as the weather gets warmer?
Oh, lots of things depending on the mood and time of day. I love celebrating the warmer weather with a classic Paloma: a mix of tequila, lime, and grapefruit soda. Delicious, refreshing, and just tart enough to keep you coming back to the glass for another sip. 
When I'm feeling like putting in a bit more work, I will break out the blender and get a piña colada going. At the restaurant, we have a system that allows us to fully carbonate cocktails, which leads to fun mixes that retain strong fizz without over-diluting them with soda. Right now we are running a modern classic, an Air Mail: a mix of rum, lime, and honey with a dash of Angostura bitters and sparkling wine. It's a delight.
Can you talk a little bit about your background as an educator and mentor to bartenders? 
When I was much younger, I wanted to be a teacher when I "grew up." Life took me on a different journey, but here I am right where I wanted to be, helping train and educate the next generation of hospitality professionals in and around the bar. So it feels a bit like coming full circle. 
Taking on leadership roles within the restaurants and bars that I've worked, as well as in the community at large, comes naturally to me, and with that comes a responsibility to share and empower others to better themselves. 
There are plenty of opportunities day and in and day out from within your place of employment, for sure. At The Hawthorne, we read books, studied cocktails, tasted spirits, and learned about the broader world of hospitality within the confines of our subterranean bar. 
I've also been fortunate to be able to travel to teach, with seminars at BevCon in Los Angeles, the San Antonio Cocktail Conference, and close to home at Thirst Boston. … Meeting folks from different locales and different stages of their careers has been inspiring. I'm glad to be a part of a number of initiatives that are bent on creating these learning opportunities … to be distributed to many.
What's the biggest mistake young bartenders make when they're just starting out?
One thing I always told new bartenders at The Hawthorne was not to spread themselves too thin. There is a whole world of spirits and cocktails out there — not to mention myriad other beverages alcoholic and not — and it's easy to try to bite [off] more than you can chew.
I advocate for starting with and really understanding the classics first, which may be why I enjoy a Rob Roy so much. You can get a hundred classic cocktails under your belt and really be in a great position to serve tailored drinks to guests without even having to create something of your own! Once you have a good handle on these classics — their flavor combinations, ratios, and the techniques used to build them — then I think there is a solid foundation that will expedite your mastery of custom creations and signature drinks.
How can aspiring home bartenders up their game?
The No. 1 piece of advice I give to cocktail enthusiasts looking to make better drinks at home is not to buy more expensive booze, but to use fresh citrus. Those little plastic things at the grocery store that look like lemons and say "lemon juice" on them are anything but. Take a look at their ingredients list sometime. Citrus juice is extremely volatile, and even after a day, will taste radically different than when it's fresh out of the fruit. I always keep a couple lemons, an orange, and a few limes in my fridge. You never know when an emergency Daiquiri moment will arise.
If you're already past that stage, a common trope I see is folks heading out to their local liquor store and just buying things willy-nilly. Have a plan! The way I learned was not necessarily taught but borne out of necessity. As a poor college student, I could only afford a couple bottles at a time, so I had to be a bit more focused. My roommate and I bought gin for mixing with tonic. That led to a bottle of vermouth to make martinis — lots of martinis. Later on, we saved up and split a bottle of Maraschino liqueur and crème de violette to make a classic Aviation. Slowly but surely we built up an impressive collection over the course of a year or two, and we learned to enjoy many different drinks along the way.
What will welcoming people back to Craigie on Main look like?
We are thankful for the generous support from our community of Craigie regulars (and everyone else who enjoyed a meal from us—thank you!) during the winter season of takeout and delivery. 
As we head into the fairer weather, we are looking forward to bringing back our outdoor dining service, Craigie Next Door, in a transformed vacant parking lot immediately adjacent to the restaurant. We're thankful to have that opportunity to be outdoors in the fresh air, away from the busy and loud street, while we start putting plans in place to return to indoor dining come fall as the weather begins to cool down. 
Get Boston.com's browser alerts:
Enable breaking news notifications straight to your internet browser.