Cocktail Club
Recipe: Celebrate Cinco de Mayo with this tequila cocktail
"There is nothing quite like drinking a well-executed Negroni, on a patio, in the spring."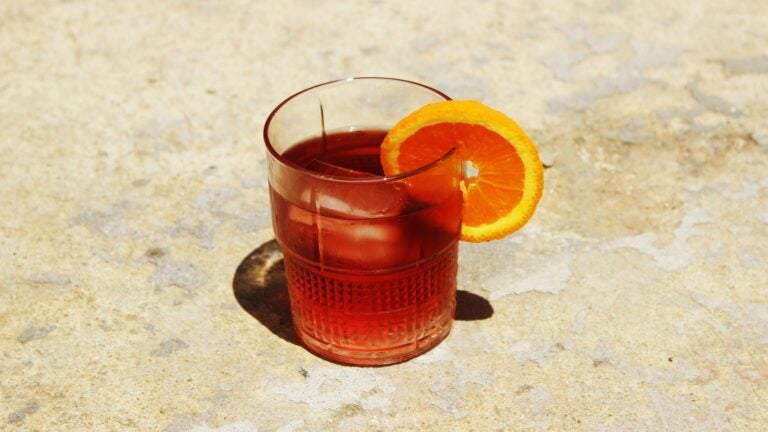 It's Negroni season. 
Sure, you could make the argument that it is such a perfect classic, you don't need a dedicated season to appreciate it. I recognize that. But I will also say there is nothing quite like drinking a well-executed Negroni, on a patio, in the spring. 
I vividly remember my first summer in Boston, which was roughly around the time I started paying attention to cocktails. My first Negronis, my first afternoons spent day-drinking in the South End, these are emotions I will likely carry with me forever. I take some joy in the notion I can now provide these experiences to my guests.  
I mention well-executed because more seasoned drinkers surely remember a time when the average bartender was befuddled by that call. Luckily this was before my drinking years, but I hear horror stories about Negronis being thrown together with mostly gin, just a touch of Campari, a dash of sweet vermouth, and that just sounds like a nightmare.
On the other hand, properly made does not mean this recipe is set in stone. There is a ton of room for variations, starting with your base spirit. As with everything in life (I think), you just need to be thoughtful of your choices. 
The standard equal parts build is my preference if we assume gin as the base spirit. But why would we? Joaquin Simo from Pouring Ribbons makes a strong case for rum. Do you like rye? Try an Old Pal. I think the fact we can make beautiful, terroir-driven spirits from roasted agave is a small miracle, so the Rosita or a tequila Negroni is by far my favorite. Every tequila is unique, and they are all trying to tell you about the place they come from — how great is that?
Besides this intellectual fascination with tequila production, I also love how that spirit showcases vegetal and mineral flavors. Those are flavors I search out in wine, beer, and food. I also think that the sweetness of the vermouth and the bitterness of Campari amplify the most interesting notes. 
Since each tequila is so unique, there is something to be said about balancing the recipe to your palate, and/or to your favorite tequila. The equal parts build is the best starting point, but it is worth experimenting with things like Aperol, different ratios, or even my favorite trick, splitting the vermouth base with dry vermouth.
What you'll need
Tequila Negroni
1 oz. tequila
1 oz. Campari
1 oz. sweet vermouth
Stir over ice and strain over fresh ice into a double old fashioned (large rocks) glass.
Garnish with a slice of orange.
---
Join our next virtual cocktail class
Join us Wednesday, May 5 at 7 p.m. for a special Cinco de Mayo edition of Boston.com's Cocktail Club with host Jackson Cannon and his guest Gabriel Bastos, bar manager at Atlántico. This week they'll be making cocktails with Cazadores tequila, catching up about the Boston restaurant and bar scene, and sharing tips the pros use to make great drinks at home. They'll be mixing a traditional margarita and a riff of the incomparable Negroni. Everything you'll need is listed here.