Cocktail Club
This drink inspired an entire line of fresh gimlets across the Boston bar community 
The vodka cocktail remains on the menu at No.9 Park to this day.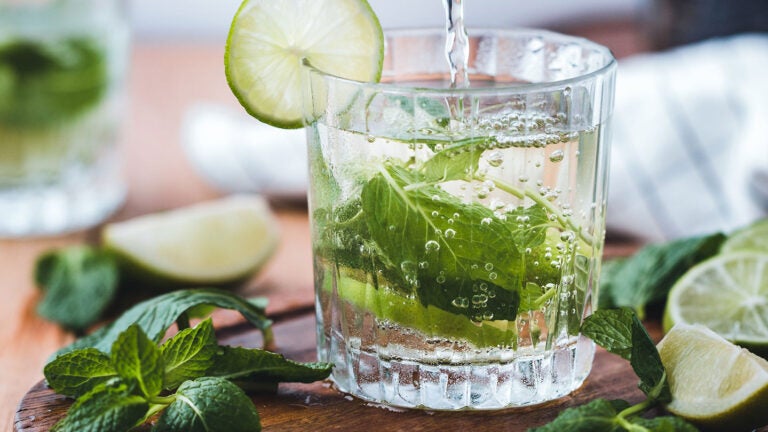 In 1998 when chef Barbra Lynch opened No. 9 Park in the shadow of the State House on Beacon Hill, no one could predict that a single cocktail on the menu would set the standard and tone for the Boston craft cocktail movement. That drink was the Palmyra, and it embodies the ideal that the best things are the simplest things done right.
No. 9 Park has remained synonymous with exceptional service and product for over 20 years thanks to a DNA injection at the restaurant's founding by chef Lynch and a stunning opening team. Opening general manager Garrett Harker would go on to own or partner in Eastern Standard, The Hawthorne, Branch Line, Island Creek Oyster Bar, and Row 34. Wine director/ buyer Cat Silirie would influence and inspire a generation of local wine professionals and garner many awards over two decades, including the 2012 James Beard Foundation's National Award for Best Wine Program. This thread of dedication ran through the entire opening team and stitched together an approach for both front and back of house excellence.
Speaking recently with Tom Mastricola, the opening bar manager, he put it this way, "The enthusiasm of the kitchen that the bar would reflect the same value for fresh ingredients was a big factor in our success." Mastricola, who also had prior professional cooking experience, would bond with young talent like chef de cuisine David Bazirgan over the approach to all fresh juice and sugar-based, well-crafted syrups that would set the drinks apart from any other restaurant at the time by observing the same rules for exceptionalism on display on every plate from the kitchen. This sounds like an obvious approach today, but it truly was a revelation in local bar and culinary circles.
The Palmyra, named not after the city in New York or Iran but instead connotes a soft refreshing breeze coming off the fan of a large palm leaf. It proves to be an accessible entree into the world of craft cocktails. With a vodka base, fresh-squeezed lime juice and a gently made mint syrup, it's built as a gimlet with an herbal addition, making it at once safe for the uninitiated and tantalizing to the cocktail curious. So insightful was Mastricola's approach on this drink that it inspired an entire line of fresh juice herbal gimlets in the Boston restaurant and bar community. The offshoots in the Palmyra family tree at other restaurants similarly dedicated to world class, fresh cocktails include Eastern Standard's Au Provence with tarragon, Craigie on Main's Ardoise with sage and juniper, and Island Creek Oyster Bar's Perennial with fennel. All of these cocktails endeavoured to offer a way in to craft cocktails through the popular ingredient of vodka, but mixed with the aesthetics and architecture of classic gin sours.
Perhaps the greatest endorsement of the sustaining power of this cocktail is that it's still on the menu at No.9 Park to this day. The drink's longevity and influence make it an original local contribution to the collection of modern classic cocktails — I'll drink to that.
What you'll need
Palmyra
Ingredients
2 oz. vodka
¾ oz. lime juice
¾ oz. simple syrup
6 mint leaves
Instructions
Shake the above ingredients vigorously over ice and strain up into a cocktail glass or on the rocks.
Garnish with mint/lime wedge.
---
Join our next virtual cocktail class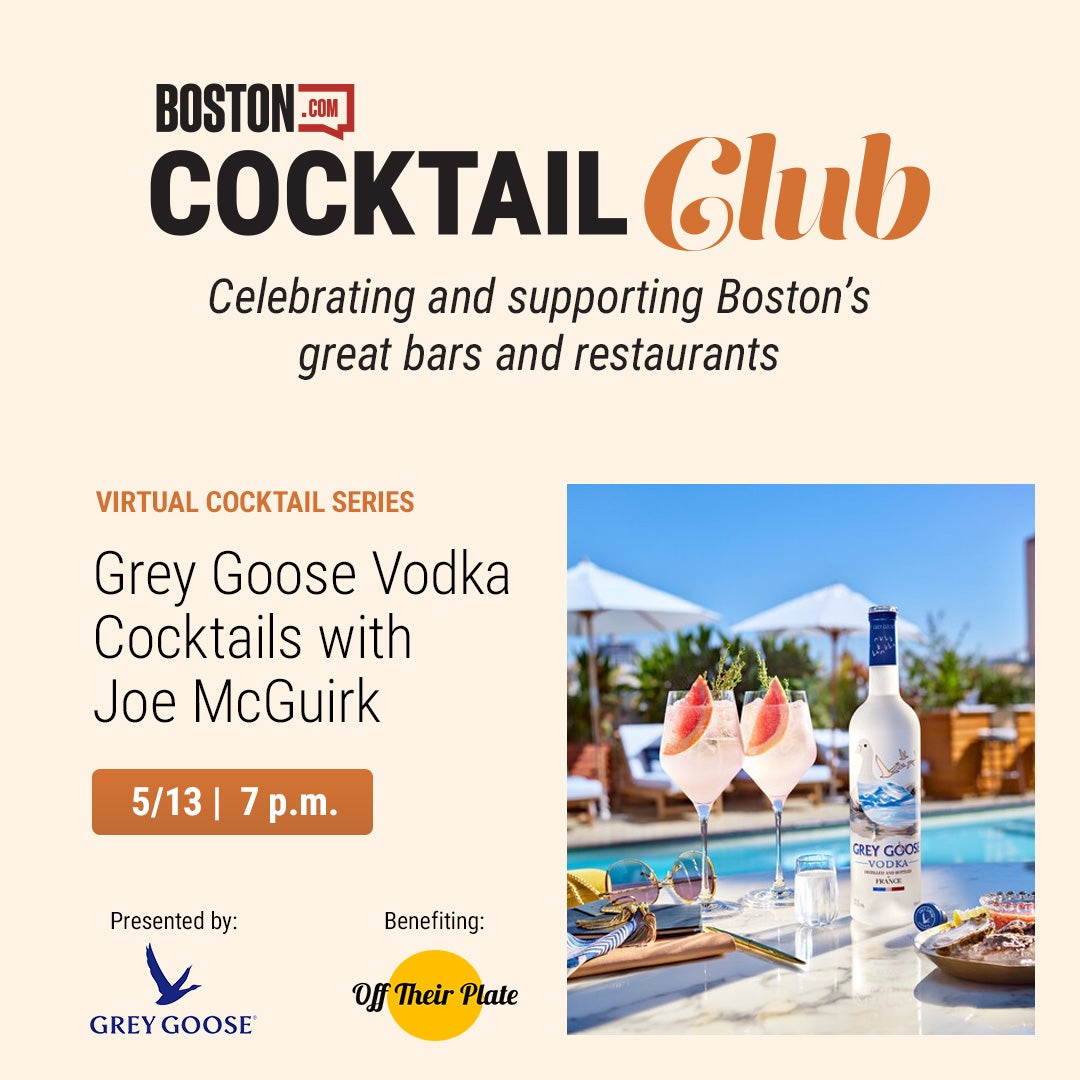 Join us Thursday, May 13 at 7 p.m. for Boston.com's Cocktail Club with host Jackson Cannon and his special guest Joe McGuirk. This week they'll be making cocktails with Grey Goose Vodka, catching up about the Boston restaurant and bar scene, and sharing tips the pros use to make great drinks at home. They'll be mixing a Palmyra, a local gimlet variation and the classic Gypsy Queen. Everything you'll need is listed here with a link to purchase your Boston.com Grey Goose Vodka cocktail kit through Gordon's Fine Wine and Spirits.
Newsletter Signup
Stay up to date on all the latest news from Boston.com