Cocktail Club
'There is a problem with tiki': Why mixing this iconic tropical drink comes with a reckoning
Cocktail Club host Jackson Cannon serves up a simple Mai Tai recipe, and revisits the roots of tiki.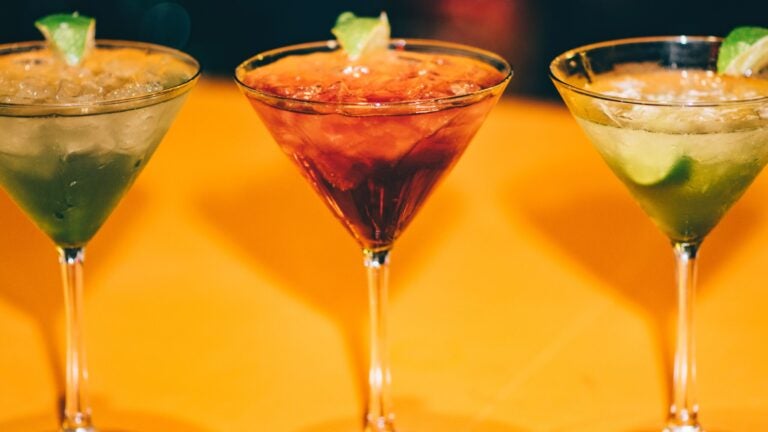 We can't talk about how to make a Mai Tai, that superlative of strong drink, citrus, and 'exotic' accents without first acknowledging there is a problem with tiki.
In the changing political climate of the late 1960s, tiki culture — a Pacific Island-based American fantasy invented in the mid-20th century that was a mash-up of Cantonese cuisine and fiercely inventive rum drinks — got mothballed. Martin Cates writes in "Smuggler's Cove," "What once seemed charming and naive about island peoples and cultures, now seemed, to a generation raised in a more globally aware world, to be at best patronizing or inauthentic, and at worst simply racist." That was true of tiki's first decline and will inform the pivot necessary today as we strive to honor tiki's distinct contribution to drink-making while resisting the parts that dishonor indigenous people, misuse their iconography, and exploit their sacred traditions.
Recently, local bar Shore Leave posted their action plan to social media which said in part, "we thought we could bring Tiki into a modern era, but in reality some of these ideas are better left in the past." They go on to write, "Shore Leave will remain our tropical escape that aims to make everyone feel like they're on vacation." And while the much needed conversation about how to move off the exploitation and colonial fetishism while keeping the rich lexicon of influential cocktails goes on, instead of probing its history, I'd like to share with you a simple recipe for this iconic tropical drink.
What you'll need
Mai Tai
Ingredients
2 oz. rum
1 oz. fresh lime juice
½ oz. orange liqueur
½ oz. orgeat
Instructions
Shake and strain over ice.
Garnish with lime slice and mint sprig (optional).
---
Join our next virtual cocktail class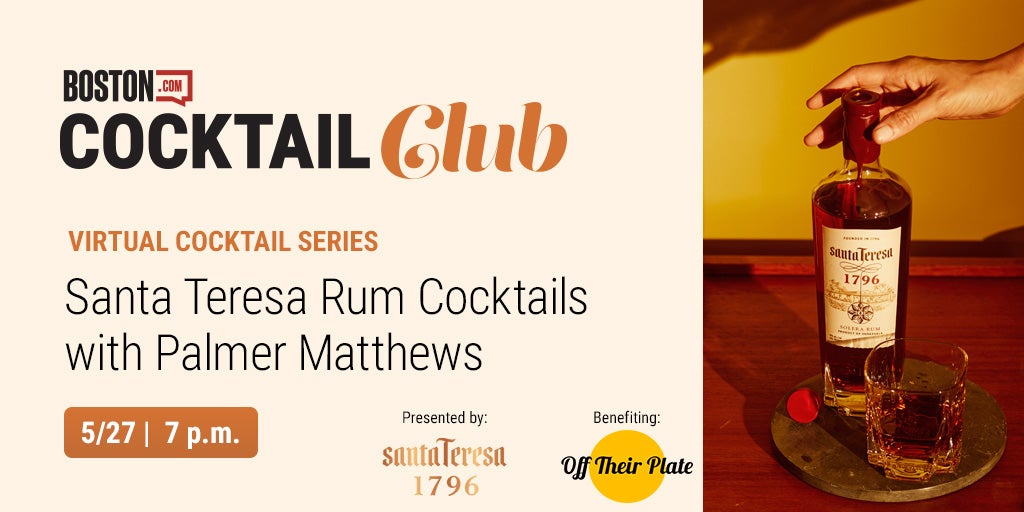 Join us Thursday, May 27, at 7 p.m. for Boston.com's Cocktail Club with host Jackson Cannon and his special guest Palmer Matthews, managing partner at Pearl and Lime in Quincy. This week they'll be making cocktails with Santa Teresa rum, catching up about the Boston restaurant and bar scene, and sharing tips the pros use to make great drinks at home. They'll be mixing a classic Mai Tai and a rum Old Fashioned. Everything you'll need is listed here with a link to purchase your Boston.com cocktail kit through Gordon's Fine Wine and Spirits.
Newsletter Signup
Stay up to date on all the latest news from Boston.com