COVID
'I think it's probably going to be June': Davio's owner Steve DiFillippo predicts that Mass. restaurants will open this summer
The restaurateur is optimistic about the future of Boston's restaurant industry.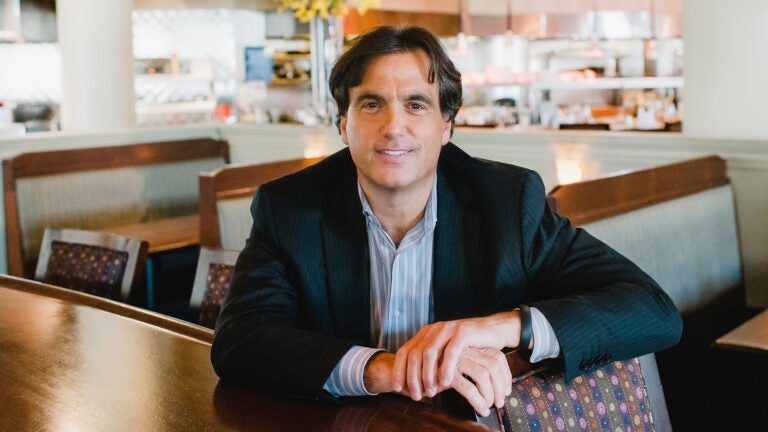 As questions remain about what the restaurant landscape will look like once the coronavirus public health crisis subsides, at least one local restaurant owner — and a member of Gov. Baker's new Reopening Advisory Board — thinks the public will be able to start dining out again this summer.
In an interview with WGBH News on Thursday, Davio's owner Steve DiFillippo told host Emily Rooney that he thinks restaurants will be able to reopen in June.
"It's really about the hospitals, Emily," DiFillippo told Rooney. "As soon as we start seeing less people in the hospitals, less people in the ICU, then I think we'll feel like we're in a safer place."
The restaurateur, who shared that the Reopening Advisory Board has already held multiple Zoom meetings, said that the high standards of cleanliness that restaurants are held to put them in a unique position for weathering this crisis.
"We actually already do everything right," he said. "When you come to a restaurant, we already have a health department. We already have a clean environment…Overall, we know what to do. We're good at this."
Still, he acknowledged that everyone from the cooks to the bartenders to the hosts will likely have to wear a mask until there's a vaccine, and that social distancing guidelines will probably remain in place for the forseeable future.
"When you walk into a restaurant, it's going to feel a little weird with everyone wearing masks," DiFillippo said. "But have you been in the store today? Everyone's wearing masks. Six weeks ago, no one was wearing masks. That's just what we're going to have to do."
DiFillippo said that when the time comes, Davio's, which boasts 12 locations, won't open all of its branches on the same day.
"I think I'm going to go over a week or two and open one every few days," he said. "I want to be there personally at each one. I want to make sure we get it right."
Watch the full video here: