COVID
'It wasn't meant to be': Night Shift Brewing has canceled its Philadelphia expansion project
"The COVID-19 pandemic shook our business to the core, and obviously almost everything outside of it," said the brewery's founders.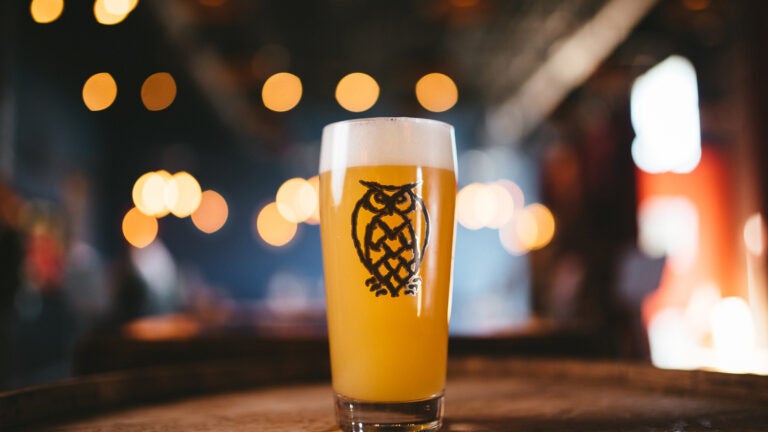 It's been a year of accomplishments for Night Shift Brewing. In March 2019, the Everett-based company opened an innovation brewery at Lovejoy Wharf while simultaneously launching a new coffee venture, Night Shift Coffee. A food truck followed, as did the introduction of their new hard seltzer, Hoot. Then there was the announcement that Night Shift was expanding into Philadelphia, building a $10 million-plus brewery and distributorship.
But the coronavirus pandemic had other plans: On Wednesday, Night Shift announced that it was pulling the plug on the Philadelphia expansion as a direct result of COVID-19.
In a letter posted to its website, founders Rob Burns, Mike O'Mara, and Michael Oxton shared that the current global health crisis no longer made the new project feasible.
"It is with great personal sadness that we at Night Shift Brewing have made the incredibly hard decision to cancel our Philly expansion project," they wrote. "For over four years, we worked to find our second 'forever home' and plant roots in our hometown. Last year, signing that lease agreement for our space in Roxborough, PA, was an absolute high point. We were more excited than ever, and the early welcome we got from Philadelphians exceeded our wildest expectations. We couldn't open it fast enough."
They went on to share that construction drawings had been finalized in February, and that they had received financial approval from their bank. Then things changed.
"The COVID-19 pandemic shook our business to the core, and obviously almost everything outside of it," they wrote.
Night Shift terminated the lease for the property in Philadelphia on May 5, though Burns, O'Mara, and Oxton expressed hope that a Philadelphia expansion might be revisited in the not-so-distant future.
"To go from house-hunting in Philly over the 2019 holidays, to almost kick-starting construction in February, to an abrupt end of the project in April has been an emotional whirlwind and completely deflating," the founders wrote. "That said, we are resilient and scrappy, and have always found a way to make our dreams a reality. In the short term, that means our independent, family-owned business needs to focus on core operations to weather this crisis. In the long term, we hope this means we'll be in a better position than ever to revisit our vision for Philly."
Read the full letter here.
Night Shift is currently offering curbside pickup at its Everett taproom from 1 to 7 p.m. on Mondays through Fridays and noon to 6 p.m. on Saturdays and Sundays.