COVID
Restaurants will reopen in Phase 2 of Massachusetts's reopening plan. Here's what that means.
Bars will have to wait until Phase 3 to reopen.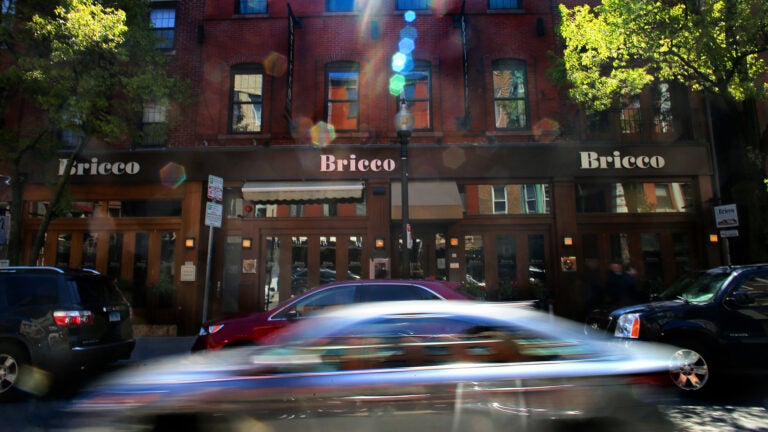 Massachusetts diners will have to wait a little longer before going out to eat.
Gov. Charlie Baker shared details of the state's four-phase reopening plan Monday, and restaurants were left off the list of sectors allowed to reopen in Phase 1. According to the state's guidance list for industries, restaurants will be allowed to reopen their dining areas in Phase 2, while bars that exclusively serve alcohol and do not have an on-site kitchen will be allowed to reopen in Phase 3.
While there are currently no set dates for Phases 2, 3, and 4, Baker said that each phase will last for three weeks or longer, meaning Phase 2 won't begin until at least the second week of June. (Phase 1 currently includes two starting dates: May 18 and May 25.) Takeout and delivery will be allowed to continue throughout Phase 1.
"We'll progress through four phases, opening more sectors of the economy and activities only when the public health data indicate it's appropriate to do so," the governor said.
Prior to opening, restaurants and bars will need to meet sector-specific protocols and best practices that will be released closer to each phase's reopening date. Each business will also need to complete a COVID-19 control plan, outlining the protocols implemented in regards to social distancing, hygiene, staffing and operations, and cleaning and disinfecting, and will be required to display a "compliance attestation poster" onsite where it's visible to both employees and customers.
During today's briefing, Lt. Gov. Karyn Polito announced that the state has also developed a new restaurant, accommodations, and tourism work group, which will determine protocols that businesses and customers will need to adhere to once these industries reopen.
The news of a Phase 2 reopening will come as a disappointment to more than 100 restaurant owners, chefs, and industry professionals who recently petitioned Gov. Baker to reopen restaurants on May 19. Other members of the restaurant industry, however, viewed May 19 as an unrealistic date, with many telling Eater Boston that May was simply too soon.