Entertainment
Hi-C Ecto Cooler is coming back ahead of the Ghostbusters reboot
The bright green drink first debuted in the '80s.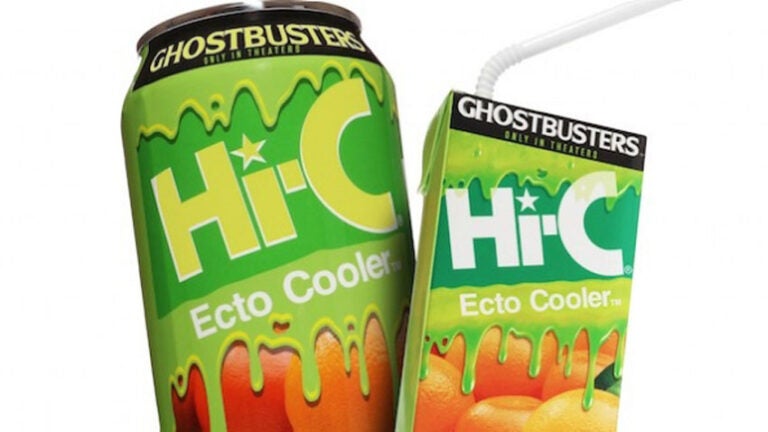 There'll be something strange in your neighborhood grocery store soon: Hi-C's Ecto Cooler is coming back.
The citrus-flavored drink garnered a cult-like following after it debuted in 1987 as a promotional beverage for the Ghostbusters franchise. It was discontinued in 2001 but will reappear on store shelves May 30 ahead of the Ghostbusters reboot, which comes out July 15.
Hi-C Ecto Cooler will be sold in both its iconic juice box form and in new cans. The cans will feature a "thermal ink printing technology that turns an eerie shade to slime green when chilled," according to a release from parent company Coca-Cola.
Sony Pictures partnered with Coca-Cola to bring back Ecto Cooler in time for the Ghostbusters remake, which was filmed in the Boston area and features Melissa McCarthy, Kristen Wiig, Kate McKinnon, Leslie Jones, and Chris Hemsworth.