Events
You can create your own freak frappe at Boston Burger Company
Get your freak frappe on.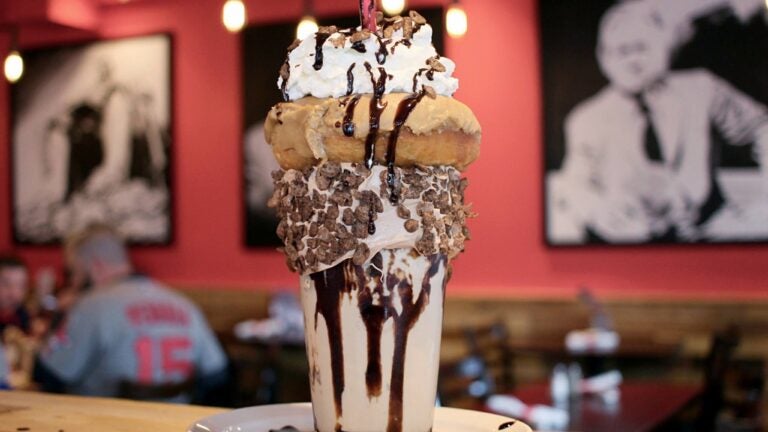 Local chain Boston Burger Company is known for its "freak frappes," colossal frappes topped with everything from bacon to shortcake to doughnuts.
This December, BBC's Cambridge location is hosting holiday-themed affairs at which participants can create their own versions of the well-known desserts.
Members of the BBC team will be on hand and armed with gumdrops, M&M's, candy canes, sprinkles, cookies, and more to help inventors frappe away and make desserts ready for an Instagram close-up, according to a Facebook listing. The events will also feature holiday music, and the person donning the ugliest Christmas sweater will receive a gift card to the restaurant.
The first "#FreakFrappe Festivus," scheduled for Dec. 5, sold out within hours, according to BBC, but $20 tickets are still available for a second, on Tuesday, Dec. 12 at 6:30 p.m.