Events
See what's cooking at Boston Eats, America's Test Kitchen's food festival
"If there's a place you like in Boston, there's a good chance they're going to be there."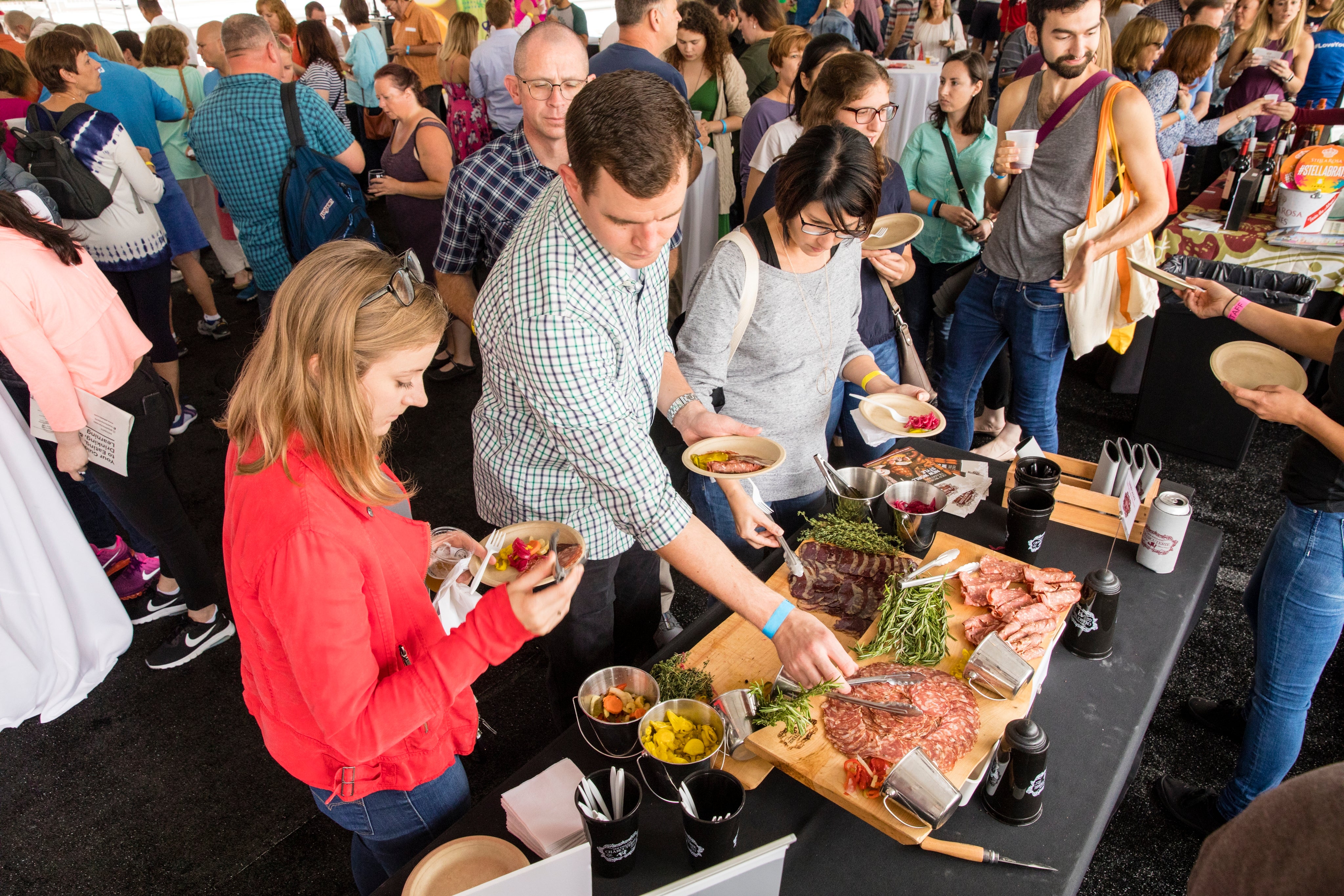 Imagine you could get all of your favorite Boston chefs and bartenders under one roof. At America's Test Kitchen upcoming festival, you probably can.
Across three days and four events next weekend, ATK Boston Eats will immerse attendees in the best of the city's edible offerings.
It kicks off on Thursday, Oct. 24 with "Chef's Table," a new event this year. A cocktail hour precedes a multi-course dinner where you'll be seated among 11 "America's Test Kitchen" cast members, including Cook's Illustrated Editor-in-Chief Dan Souza.
"We'll be seated and bouncing around and talking to folks. There's much less demo going on during the dinner. It's more about interacting and just having conversations," Souza told Boston.com. "Menu-wise, we're going to be doing some of our favorites that we've ever done on the TV show. There's definitely going to be something, if you're familiar with the show, that you'll connect to."
He describes Friday's event, "America's Test Kitchen: Cheers to 20 Years," as a "full-on party," bringing together show hosts, test cooks, and a menu from an assortment of Boston spots. Chefs from restaurants such as Alden & Harlow, Pammy's, and Row 34 will serve up bites, while folks from the likes of A4cade, Blossom Bar, and Drink will provide the sips.
"Basically," Souza noted, "if there's a place you like in Boston, there's a good chance they're going to be there." 
A VIP ticket includes early entry, access to a VIP lounge, a gift bag, and exclusive cocktails from Tiger Mama's Brian Callahan.  
It all culminates on Saturday with the festival's namesake, "Boston Eats." The main event allows guests to graze unlimited food from 30 local spots, ranging from Parsnip and Neptune Oyster to Shake Shack and Tasty Burger. Various drinks will also be available, including a custom ATK Boston Eats beer by Trillium Brewing.
When guests aren't munching, there's a popup shop, book signing and photo opportunities, and cooking demos, including one by James Beard Award-nominee Tiffani Faison. 
If you're a fan not just of food but ATK itself, you might consider opting for the VIP experience, which includes entrance to "Boston Eats" as well as the final event, "The Backstage Experience." Those who shell out the $350 will get to wander ATK's 15,000-square-foot space and check out demo stations at the "Cook's Country" and "America's Test Kitchen" sets. 
"If the Thursday dinner is a super intimate, hang out and talk [event], this is definitely showing more of what we really do at Test Kitchen," Souza said.
Tickets for all events are available online. The festival does not offer weekend passes. For those concerned about dietary needs, the festival will outline which options are gluten free, vegetarian, or contain nuts on signs and in printed guides. ATK Boston Eats pulled in a crowd of more than 2,800 in 2018, and expects a similar showing this year. 
"We don't get a ton of opportunities to open our doors to everyone," Souza said. "When we do, we find that people are excited to come and hang out." 
America's Test Kitchen Boston Eats; Thursday, Oct. 24 – Saturday, Oct. 26 at various times; The Innovation and Design Building, Seaport; $100 – $350; 21+.