Restaurants
Suasday to open in the North End with Cambodian sandwiches
Get a taste of what's to come with a pop-up preview in Cambridge.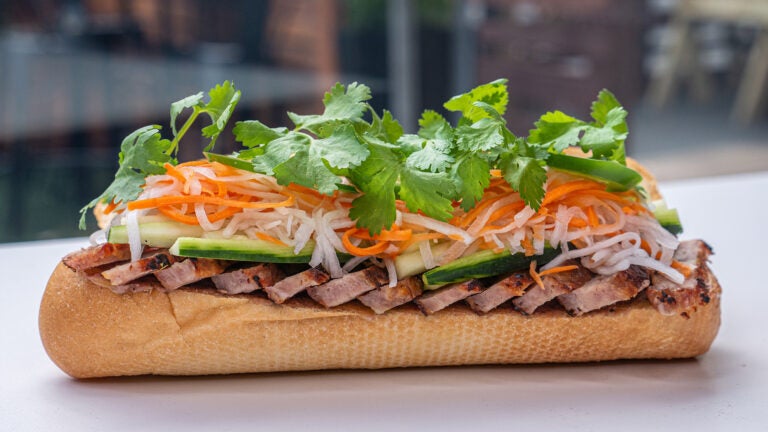 A new sandwich shop is coming to the North End in early 2022, but you won't find traditional Italian subs here. Instead, Suasday will offer Cambodian sandwiches, salads, desserts, and drinks in the former Cobblestone Cafe space, located at 227 Hanover St.
This is the eighth restaurant from Blackfin Collective, the team behind Poke by Love Art, Love Art Sushi, and, most recently, Cloud & Spirits in Cambridge. Suasday, which translates to a casual greeting in Cambodia, pays tribute to co-founder Jessica Chiep's Cambodian American heritage. Recipes were developed by Chiep, her mother, and her grandmother, as well as by Blackfin Collective co-founder Ron SH and Suasday's operational partners.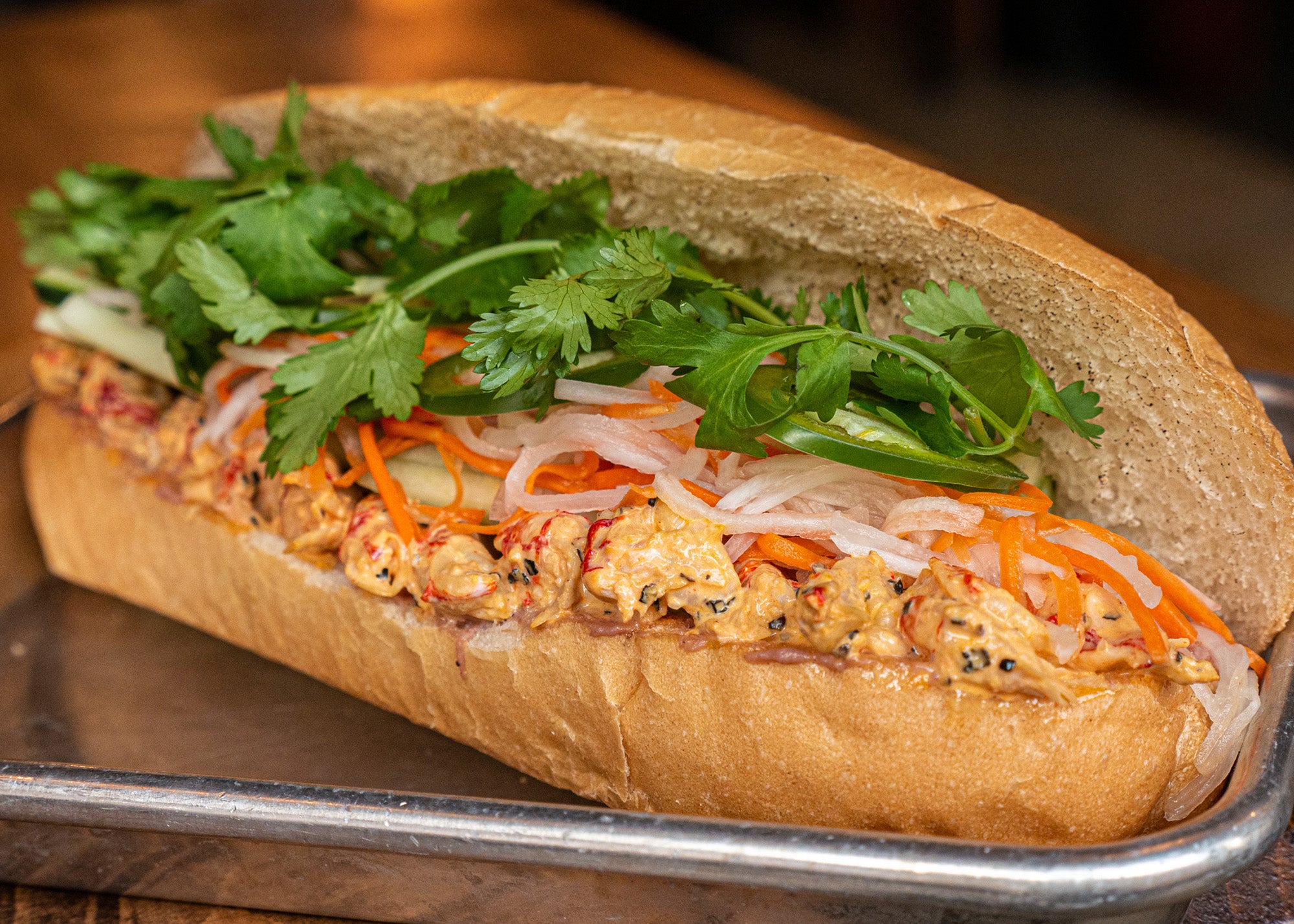 A half-dozen sandwiches are on the menu, including lemongrass chicken, kroeung beef curry, five spice tofu, sweet pork, and a crawfish roll. There's even a nod to Suasday's new neighborhood: an "Italia twist" sandwich features prosciutto, salami, mortadella, and provolone. Alongside sandwiches, diners will be able to sip on calamansi limeade and Cambodian cold brew coffee. Pandan rice cakes and pandan mousse desserts will offer a sweet finish to the meal.
Suasday is still in the final permitting stages with an opening timeline of January 2022, but you can get a taste of the new concept as early as Friday, with a lunch pop-up at Cloud & Spirits. Starting Dec. 10, diners can place an online order Monday through Saturday from 11 a.m. to 2 p.m., with pickup at 795 Main St. in Cambridge.
When Suasday opens at its permanent location, the restaurant aims to operate from 11 a.m. to 9 p.m. daily, and might even expand with breakfast options. To stay updated on Suasday's offerings and upcoming opening, follow the restaurant on Instagram at @suasdayco.
Sign up for The Dish
Stay up to date on the latest food news from Boston.com.