Food News
Polar Seltzer and Harpoon Brewery have teamed up to create a hard seltzer line
Arctic Summer will be available to the public in the spring.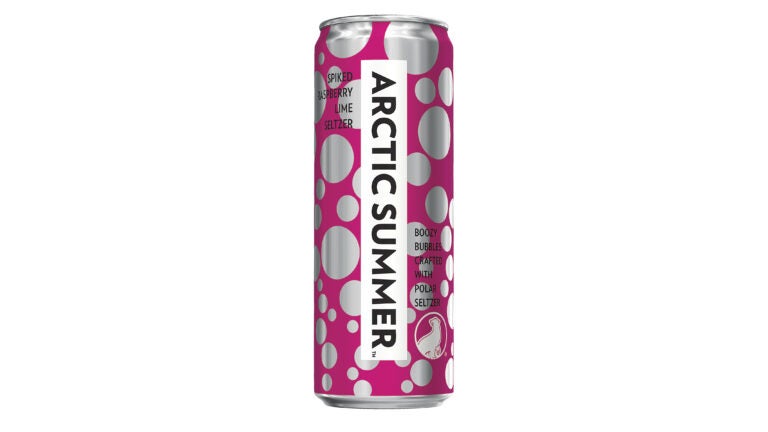 For New Englanders, the only beverage that may rival our love of beer is the cult favorite Polar Seltzer. Now you won't even have to choose between the two.
Worcester-based seltzer company Polar Seltzer and Boston's Harpoon Brewery have joined forces to create a new brand of hard seltzer, set to be released in May. According to an email from Polar Seltzer, Arctic Summer will feature four core Polar flavors: Ruby Red Grapefruit, Pineapple Pomelo, Raspberry Lime, and Black Cherry.
Once it comes out, fans will be able to find a variety mix 12-pack that includes all four sparkling recipes, as well as six-packs of Raspberry Lime and Ruby Red Grapefruit. A representative for Polar Seltzer said that Arctic Summer will be available in stores just in time for Memorial Day, May 27.
According to Brewbound, which first reported the collaboration, the production process will begin at Harpoon's Boston brewery in the Seaport before moving to Polar's headquarters, where the hard seltzer, which comes in at 5 percent ABV, will then be carbonated and flavored. 
Harpoon CEO Dan Kenary told Brewbound that this is the first time a brewery has partnered with a nonalcoholic seltzer brand to create a hard seltzer product.
"We are beer people to our bones," he told the beer publication. "But we started paying closer attention to the space about two years ago when all of a sudden our kids and friends were talking about hard seltzer and bringing it to parties."