Food News
A Worcester bar will accept Monopoly money as payment on June 23
Ralph's Tavern hopes to be included in a new Monopoly edition.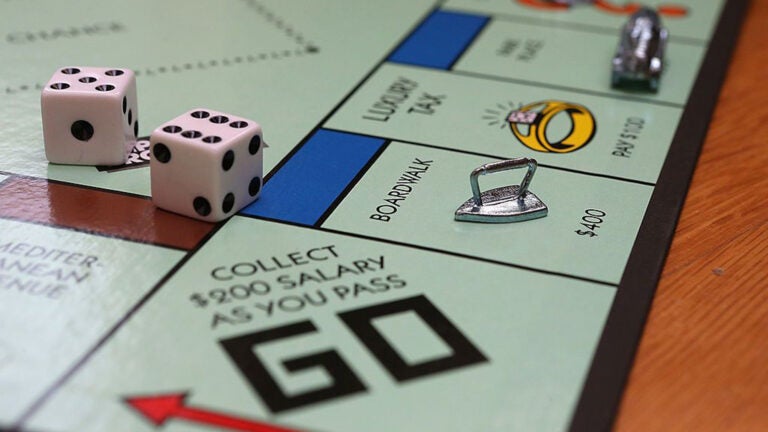 Bars usually advise against using fake money, but on Wednesday, one Worcester bar wants its patrons to put away their real money and instead come prepared with fake $5, $10, and $20 bills.
Ralph's Tavern invites guests to use Monopoly money between 4 p.m. and 6 p.m. on June 23 as part of a campaign to land the bar on an upcoming Worcester edition of Monopoly. The new version will feature 34 Worcester locations on the board, and Scot Bove, the owner of Ralph's Tavern, hopes his watering hole is one of them.
Bove told Boston.com that they're using the Monopoly event to drum up attention.
"A friend of mine, Eric, works here part-time, so he came up with this idea, and initially I was a little hesitant," Bove said. "I was like, it sounds kind of corny, but then it took off."
During Wednesday's event, guests can pay $5 in Monopoly money for admission, $10 for a hot dog, $20 for Jell-O "shots," and $50 for a raffle entry.
"We can't give any alcohol away, so all the Jell-O shots will be alcohol-free," Bove said. "Any alcohol needs to be paid with regular U.S. currency."
Raffle prizes will include branded swag, like glassware, hats, and T-shirts.
Top Trumps USA Inc., a United Kingdom-based company, has secured the global license from Hasbro to make the Worcester edition; the company has already made two "community editions" of Monopoly, featuring Greenwich, Conn., and Cambridge.
Individuals can submit suggestions for the 34 Worcester locations to land on the new board by e-mailing [email protected] until June 25.
Bove said he hopes the event will lead people to submit Ralph's Tavern as a suggestion.
"Everyone obviously thinks its pretty neat idea," he said. "It's like the buzz of Worcester right now."
Newsletter Signup
Stay up to date on all the latest news from Boston.com