Food News
Mayor Wu just extended the temporary outdoor dining program to Dec. 31
The extension does not, however, apply to North End restaurants.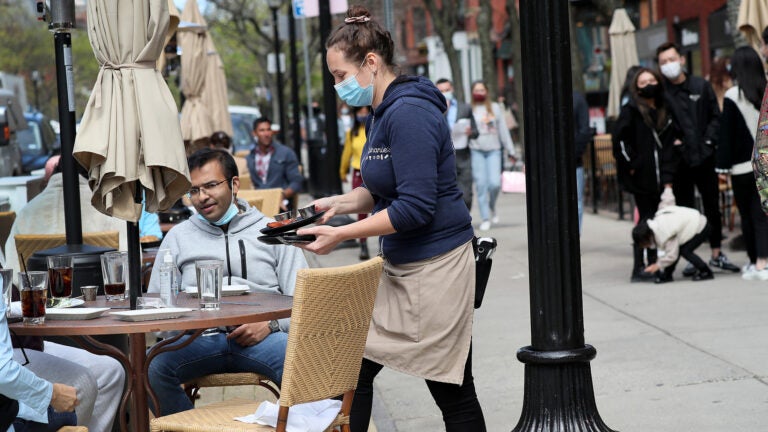 One week after her inauguration, Mayor Michelle Wu has announced that Boston's temporary outdoor dining program will be extended to Dec. 31. The program was initially set to end on Dec. 1.
"Activating public spaces to expand outdoor dining helps bolster our local businesses during pandemic recovery and creates connected communities spaces for residents, visitors, and families," Wu said in a press release on Wednesday. "I'm excited to extend this program through our holiday season and look forward to supporting our small businesses as anchors for our neighborhoods. Expanding to winter outdoor dining will help our communities stay safe, healthy, and vibrant."
The extension does not apply to North End restaurants, which were required to pack up their patios on Nov. 1. Under then-Acting Mayor Kim Janey, the mayor's office told Boston.com that the city was ending the North End's patio program early due to pre-approved construction projects, a high volume of traffic, overall density, and issues with parking.
Wu's announcement allows restaurants with temporary outdoor dining licenses to keep their outdoor seating on both private patios and on public streets. Outdoor seating on public sidewalks is able to remain until April 1, which is when Governor Baker's COVID-19 relief measures will expire.
All eyes are on what will happen in 2022 as these relief measures come to an end. In November, the City of Cambridge announced that it would extend some of these relief measures to its Outdoor Dining Policy for the 2022-2023 season. Wu announced that she is also working with city departments to establish a long-term dining solution for Boston, one that ensures full accessibility, emergency vehicle access, and snow removal. The city currently offers details on how restaurants can apply for permanent outdoor dining on private property.
Sign up for The Dish
Stay up to date on the latest food news from Boston.com.