Restaurants
10 restaurants we're looking forward to in 2022
From a celebrated bakery to a zero-waste cafe, here's where we'll be dining next year.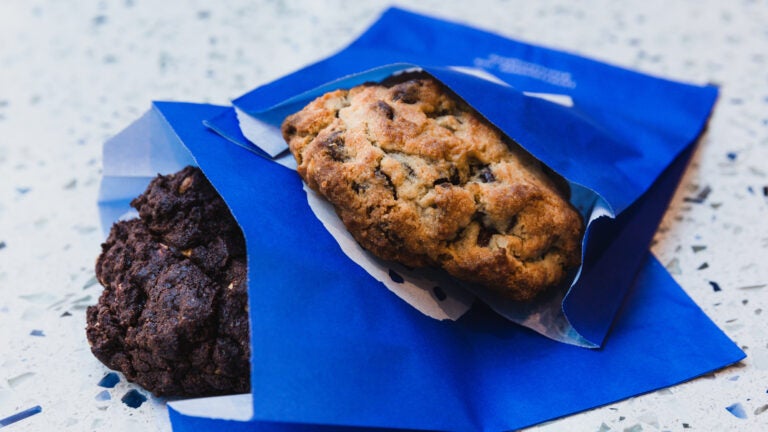 New beginnings are what the new year is all about, right? And with another year weighed down by the pandemic, it's safe to say most of us are looking forward to a brighter 2022.
That includes new places to eat — restaurants, cafes, and bars where you'll eventually become a regular. While shipping delays and supply chain issues have made it a particularly difficult time to open a restaurant, some operators are pushing through it.
These 10 upcoming restaurants have a little bit of something for everyone, from a zero-waste cafe and a cult-favorite bakery to a highly anticipated food hall and a Cambodian sandwich shop. (Bonus: Tiffani Faison is staying quiet about the details of her new restaurant that will replace Tiger Mama — including the name — but we're pretty excited about that one, too.) We've even thrown in a Greek cocktail bar, because the days of descending into a hidden lounge are far from over.
In short: The restaurants below — and other 2022 newcomers — point to an exciting year ahead, one that we can't wait to check out.
Sustainability is a driving force at Cafe Iterum, a new eatery opening in East Boston's Clippership Wharf next year. Led by chef Matt McPherson, the restaurant aims to be a zero-waste operation, and will collaborate with Eastie Farm to source ingredients for dishes like salmon avocado toast, roasted cauliflower sandwiches, and braised short rib. In the warmer months, grab a cup of coffee from the cafe and find a seat outside on its spacious patio — potentially your new favorite spot? (11 Father Jacobbe Road, Boston)
Opening: Early 2022
Since early spring, Comfort Kitchen has operated as a pop-up out of Jamaica Plain's Little Dipper, showcasing chef Kwasi Kwaa's food of the African diaspora. While the pop-up will soon wrap up for the year, don't sweat: The restaurant will make its own brick-and-mortar debut in Dorchester's Uphams Corner, where guests will be able to dine on global comfort food like grilled prawns with mango chow, fish curry with house-made roti, and coconut cake with guava purée. (611 Columbia Road, Boston)
Opening: Early 2022
When Krasi opened with Greek wine and tableside tzatziki in February 2020, its downstairs bar, Hecate, was supposed to follow later shortly after. The pandemic, of course, had other plans. This winter, Hecate will finally open with a focus on cocktails, showcasing vintage cordials and a selection of aperitifs. If the drinks are anything like Krasi's robust and impeccably curated wine collection, imbibers are in for a treat. (48 Gloucester St., Boston)
Opening: Early 2022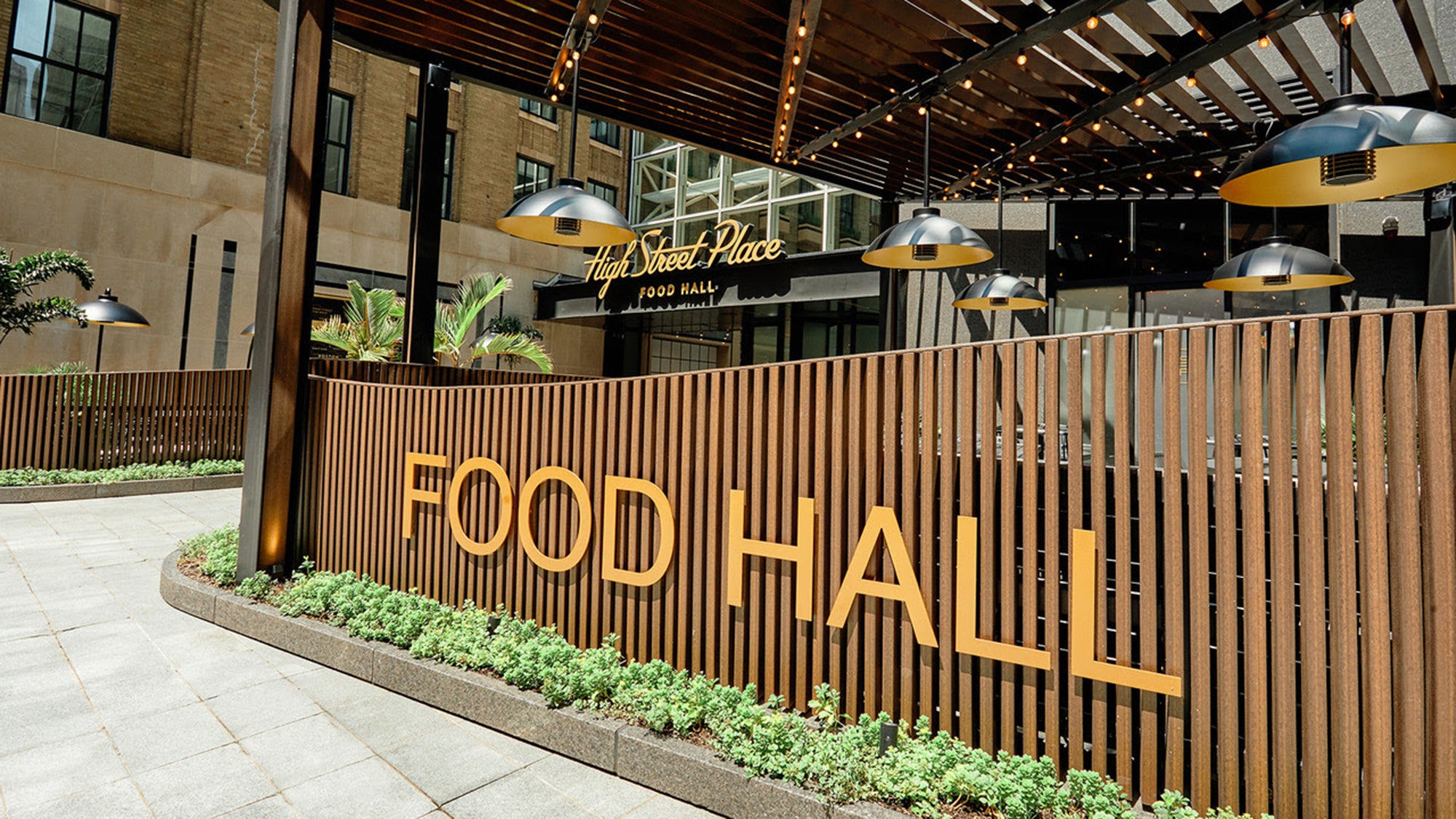 Two years after its originally scheduled opening date, downtown food hall High Street Place is finally set to debut this spring. With 19 food and drink vendors on the opening line-up, there's going to be a little something here for everyone: cocktails from Daiquiris & Daises, breakfast sandwiches from Mike & Patty's, burgers from Wheelhouse, and even a Champagne vending machine at Bubble Bath, a Champagne and wine bar from Tiffani Faison which also serves hot dogs. (100 High St., Boston)
Opening: March
It's been quite a year for husband and wife duo JuanMa Caldéron and Maria Rondeau, owners of Somerville's Peruvian standout, Celeste. Earlier this year, the two opened Esmeralda, a restaurant in their Vermont home which recently landed on Esquire's Best New Restaurants list. In 2022, they'll open La Royal, an experimental Peruvian restaurant located down the street from their house in Cambridge's Huron Village. Inventive cocktails and a lengthy wine list will also be on the menu. Fans of Celeste, mark your calendars for this one — and contribute to their NuMarket campaign if you're so inclined. (221 Concord Ave., Cambridge)
Opening: Early 2022
Notable New York cookie destination Levain Bakery has set its sights on Boston, opening a Newbury Street location in February. The bakery, founded in 1995 by Connie McDonald and Pam Weekes, is known for its ultra-thick, over-the-top cookies, and will bring five flavors to its Back Bay location: chocolate chip walnut, dark chocolate peanut butter chip, dark chocolate chocolate chip, oatmeal raisin, and two chip chocolate chip. (180 Newbury St., Boston)
Opening: February
Fans of restaurateur Brian Moy (Shojo) will want to keep tabs on his latest venture, Nomai, opening sometime this winter. While details are scarce about the Hingham restaurant, expect to find New American cuisine with an Asian influence, plus a raw bar and large-format dishes for group dining. The newcomer, located at the Derby Street Shops, will feature a seasonal patio once the weather starts to warm up. (94 Derby St., Hingham)
Opening: Early 2022
The Mandarin Oriental Hotel will finally replace the space that held the now-shuttered Bar Boulud when Ramsay's Kitchen opens early next year. Yes, that Ramsay: Gordon Ramsay of "Hell's Kitchen" fame will open his first Boston restaurant, an all-day dining destination featuring some of his most famed dishes from around the world (think: Ramsay's Beef Wellington), along with reimagined favorites with a Boston twist, like lobster and clam bouillabaisse. (776 Boylston St, Boston)
Opening: Early 2022
You may have seen pastry chef Thiago Silva on Netflix's new special, "School of Chocolate," but you'll soon be able to taste his pastries, cakes, and other baked goods when he opens SALT in Newton early next year. The patisserie will offer breads, custom cakes, Vienna-style baked goods, chocolates, and more. (792 Beacon St., Newton)
Opening: Early 2022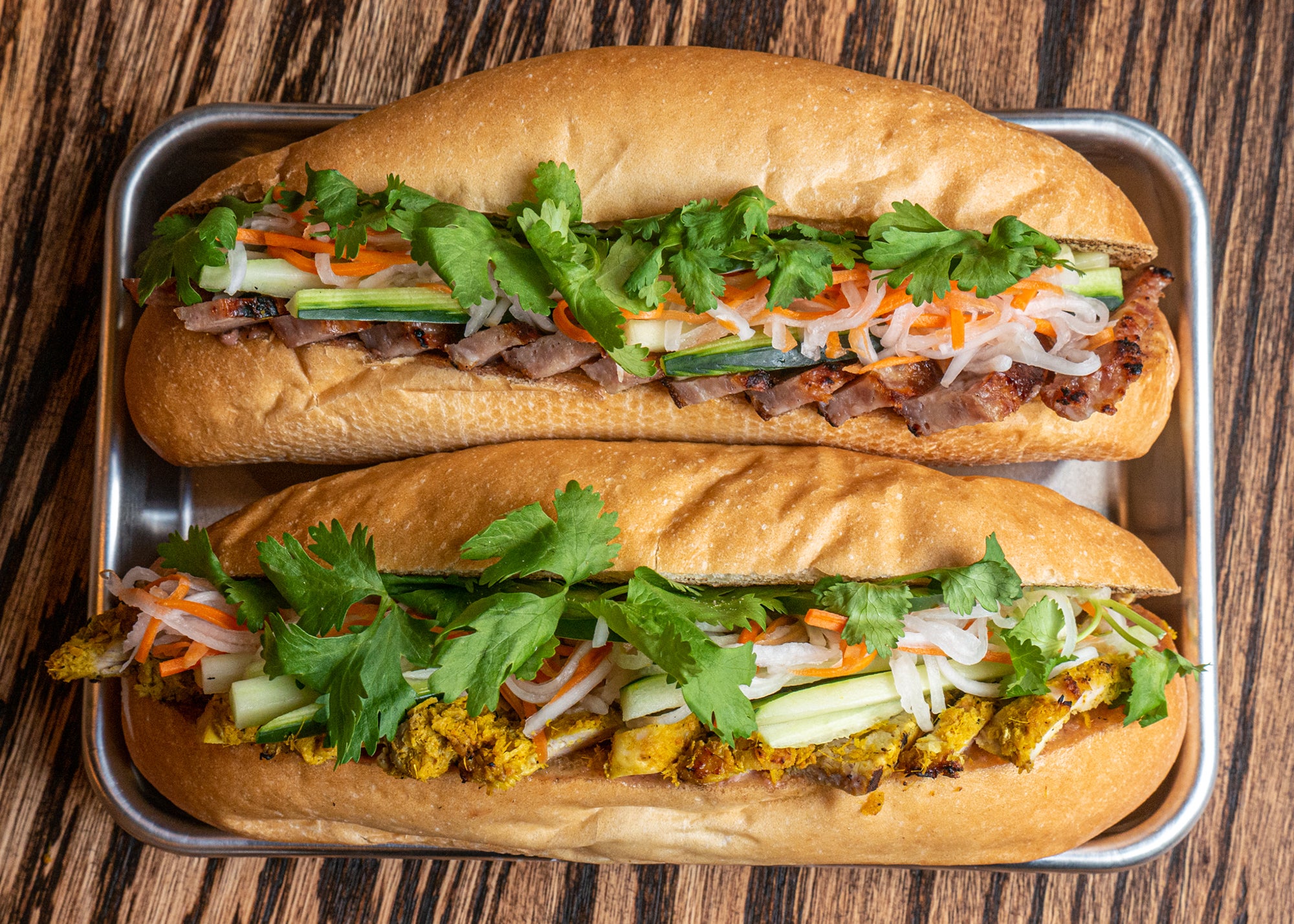 Suasday won't be your average North End sandwich shop, slinging prosciutto- and salami-laden subs. The new addition, set to open in January, will focus on Cambodian sandwiches, with Cambodian American co-owners Jessica Chiep and Menghong Hak digging into their own family recipes to come up with dishes like kroeung beef sandwiches, lemongrass chicken sandwiches, and pandan custard. Get a sneak peek now by ordering through their pop-up at sister restaurant Cloud & Spirits. (227 Hanover St., Boston)
Opening: January
Sign up for The Dish
Stay up to date on the latest food news from Boston.com.