Food News
Where to buy locally raised meat and dairy products in Boston in time for holiday feasts
These meat and dairy purveyors in and around Boston source their products from New England farmers.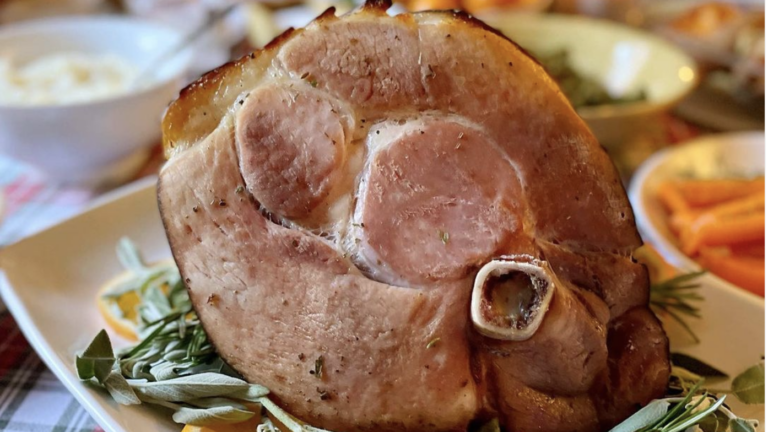 Fruits and vegetables aren't the only locally-grown foods in Massachusetts —consumers can support local food systems with meat and dairy purchases, too.
Dairy farming has a long history in Massachusetts, dating back to the arrival of some of the first European settlers.
These Boston-area butchers and dairy shops source locally raised products, some exclusively.
Shopping for New England-raised animal products doesn't only bolster local economies — many purveyors claim the quality difference is clear.
Walden Local, 316 Shawmut Ave., Boston
Winner of Boston Magazine's best butcher in Boston in 2020, Walden Local in the South End sells only meat and poultry from New England and New York. They partner with small farmers who share their passion for creating healthy animals, healthy people, and healthy local economies, farming pasture-raised animals. Their butcher shop holds demonstrations and workshops, and is happy to accommodate special requests from folks looking for a specific cut.
M.F. Dulock, 201A Highland Ave., Somerville
The Somerville butcher shop is also committed to selling pasture-raised livestock, sourced exclusively within 250 miles of Boston (so mostly New England and the Hudson Valley). They butcher exclusively nose-to-tail, with minimal food waste, so customers can find some unique cuts. Their meat is never frozen, and they offer ample cooking inspiration, helping customers cook like chefs in no time.
Savenor's Market, 160 Charles St., Boston; 92 Kirkland St., Cambridge
A favorite of chef Julia Child, Savenor's first opened in Cambridge in 1939. Today, they have a second location in Beacon Hill, and operate a wholesale side selling to local restaurants like Craigie on Main and Oleana. While Savenor's rose to fame during the mid-twentieth century between Julia Child's television show and Cambridge's flourishing foodie scene, shoppers today still love the store's locally raised meats and specialty items.
Formaggio, 358 Huron Ave., Cambridge; 268 Shawmut Ave., Boston; 94 Hampshire St., Cambridge
With locations in Cambridge, the South End, and even Manhattan's Lower East Side, Formaggio sources cheeses from all over the world — including cheese right from New England. Guests can shop by region to find some of the tastiest cheeses New England has to offer. Formaggio doesn't stop at cheese, selling all sorts of specialty foods like charcuterie, tinned fish, wine, bread, coffee, sauces, and spices.
Chestnut Farms, Boston Public Market, 100 Hanover St., Boston
Owned and operated in Hardwick, Chestnut Farms sells their Massachusetts-raised meat and poultry at Boston Public Market. Their livestock — including cows, pigs, sheep, and goats — is grass-fed out in their pastures, and they never use hormones or antibiotics. They also sell eggs and dry rubs at their public market location.
Crescent Ridge, Boston Public Market, 100 Hanover St., Boston
Crescent Ridge makes its glass-bottled milk and award-winning ice cream in Sharon with milk from St. Albans Cooperative Creamery in Vermont. Since 1932, Crescent Ridge has been run by the Parrish family, bottling ultra-creamy milk (and chocolate milk) that you can find in grocery stores throughout the state, including their outpost at the Boston Public Market.
Curds & Co., 288 Washington St., Brookline
Curds & Co. is a haven for cheese lovers, first opened in Brookline in 2017 by Jenn and Matt Mason. They offer a wide selection of New England cheeses from local brands like Jasper Hill, Spring Brook Farm, and Plymouth Dairy, along with a huge variety of European cheeses. At their storefront, they also stock specialty goodies like olives, crackers, and jams.
Newsletter Signup
Stay up to date on all the latest news from Boston.com