Food News
Some Fireball mini bottles don't actually contain whiskey. Now the company is being sued.
A lawsuit claims Fireball is using deceptive advertising to sell its Fireball Cinnamon product.
If you've ever wondered why you can buy Fireball nips at gas stations and convenience stores that only have a wine and beer license, you're not alone.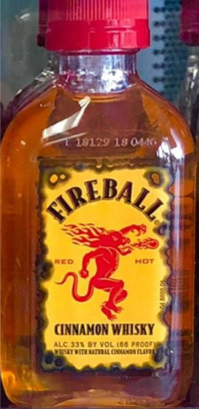 Turns out it's because there are actually two types of Fireball nips — one that contains whiskey and one that doesn't.
"Fireball Cinnamon Whisky" is the same product you would find in a larger Fireball bottle and does contain whiskey. But Fireball also makes a product called "Fireball Cinnamon" (sans the word whiskey at the end), which is a malt beverage meant to mimic the flavor of the original product.
The two products look virtually identical, except for the slight change in name and a fine print description of the product at the bottom of the front label. While Fireball Cinnamon Whisky says "whisky with natural cinnamon flavor" on the bottom, Fireball Cinnamon says "malt beverage with natural whisky & other flavors and caramel color."
To be clear, this means the product contains natural whiskey flavor, not natural whiskey.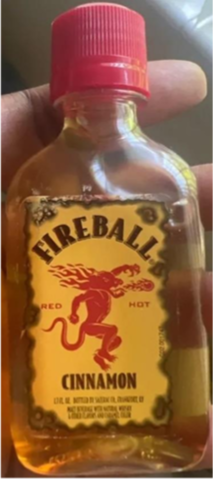 A new class action lawsuit out of a federal court in Illinois alleges that the way Fireball Cinnamon is marketed is misleading and leads customers to believe they are buying whiskey when they aren't. In particular, the lawsuit cites the similar label designs and the easily misinterpreted fine print at the bottom of the Fireball Cinnamon label.
"Expecting those small bottles labeled 'Fireball Cinnamon' to contain whiskey [is] an easy mistake to make, and one intended by the manufacturer,'" the lawsuit reads.
According to the lawsuit, the product has caused confusion, with some customers wondering whether gas stations and convenience stores selling Fireball Cinnamon were breaking the law by selling whiskey.
The lawsuit explains that it is legal for Sazerac, the company that makes Fireball, to use the Fireball brand on products that aren't whiskey, but that it is illegal for Fireball to create an "overall misleading impression" of the nature of the product.
Fireball's website does explain the difference between the products and explains why it created Fireball Cinnamon in the first place.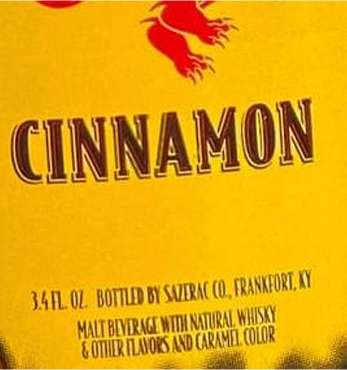 "Over the years, we have received feedback from consumers wanting to purchase Fireball in a wider variety of convenient shopping locations, including stores that can only sell beer, malt beverages, and wine products," it writes.
Sazerac told Boston.com it does not comment on pending litigation.
The federal lawsuit seeks over $5 million in damages on behalf of over 100 plaintiffs, but anyone who lives in Illinois, North Dakota, Wyoming, Idaho, Alaska, Iowa, Mississippi, Arkansas, Kansas, Arizona, South Carolina, or Utah and bought Fireball Cinnamon can join it.
The law firm behind the suit, Sheehan & Associates, is known for suing big food and beverage companies for misleading advertising. In October 2021, Sheehan & Associates sued Kellogg for not having real strawberry in strawberry Pop-Tarts. A few months before the Pop-Tart suit, it sued Frito-Lay for not having enough lime juice in its Hint of Lime chips.
According to NPR, the firm filed over 400 similar lawsuits as of 2021. Fireball is just the latest target.
Newsletter Signup
Stay up to date on all the latest news from Boston.com